Last night, Kim Porter, Eboni Elektra, & Nicole Johnson hosted "Cocktails And Conversation" in Atlanta.  See pics of the Three Brown Girls inside.....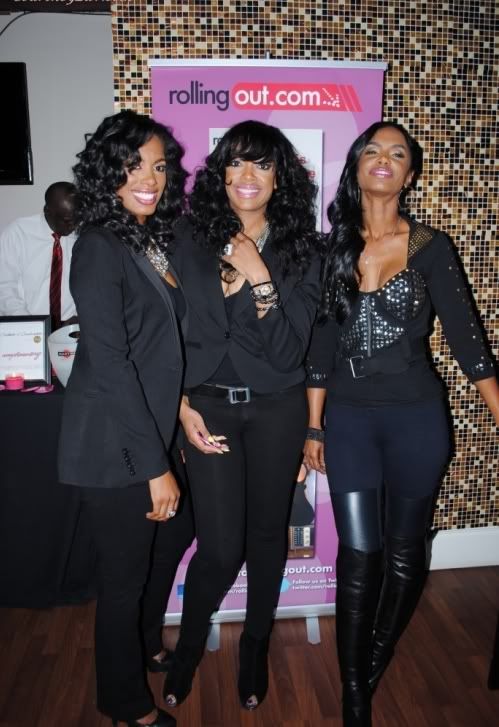 In Atlanta, Kim Porter, Eboni Electra, and Nicole Johnson aka Three Brown Girls hosted "Cocktails and Conversations" at Taste of the City.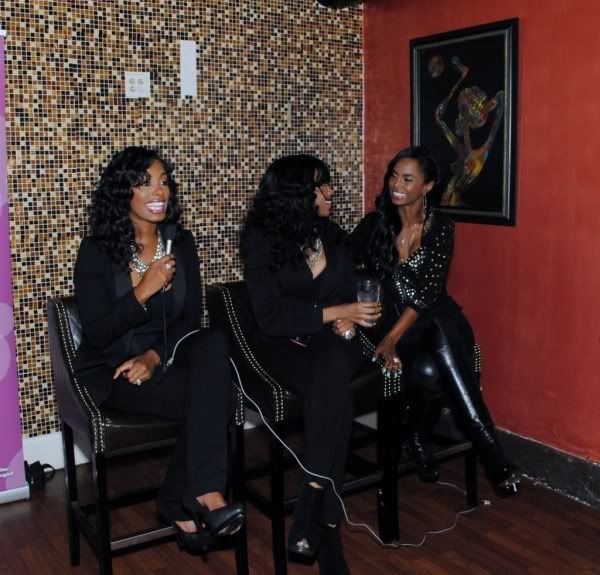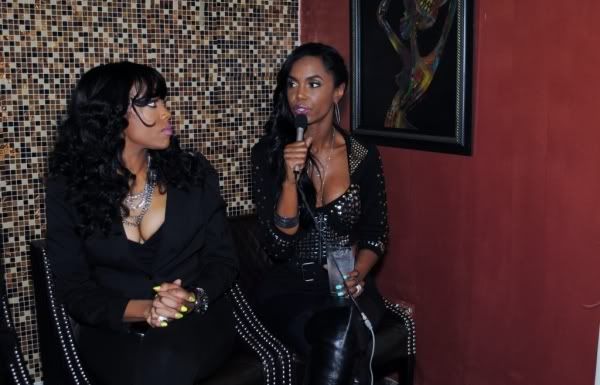 The fab trio (who run their own event and marketing firm) chatted with the audience and answered questions via Twitter.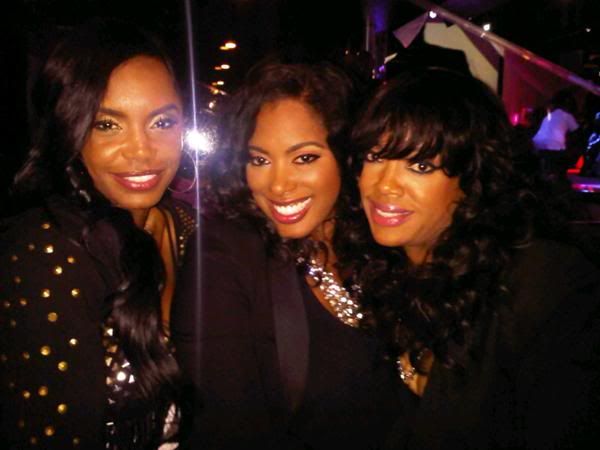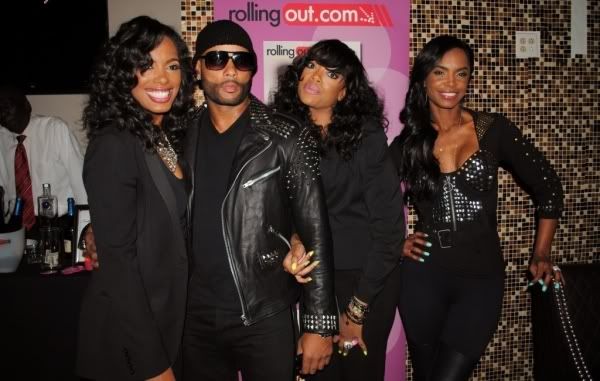 They posed with recording artist Vawn.  This painted-on mustache/beard look though....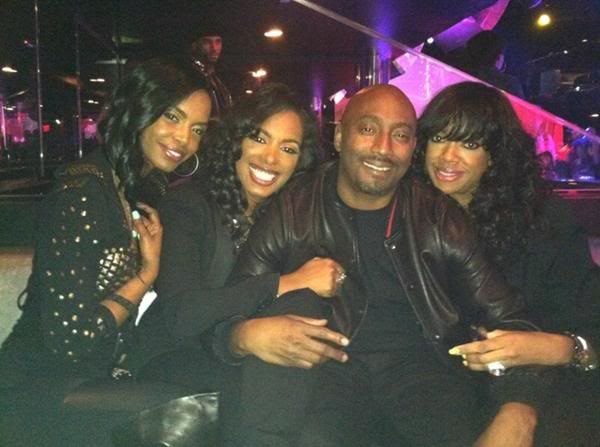 And Eboni tweeted,@3BGONLINE (ThreeBrownGirls) w/ the homeboy CLAY RUBICON!!! The official Brown Boy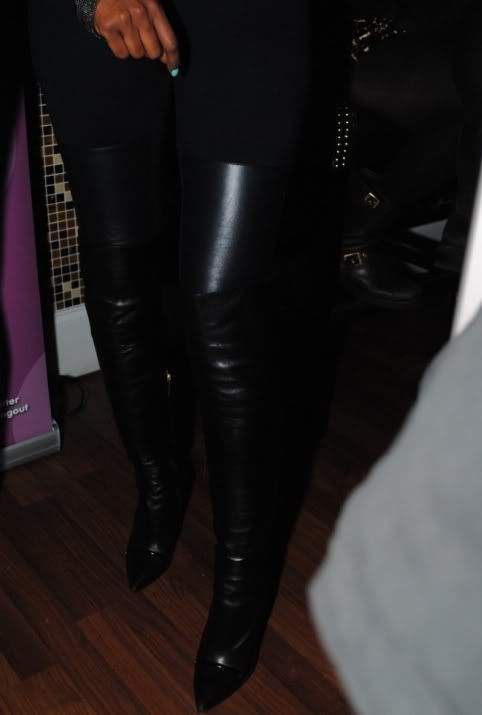 And we are feeling the hot Valentino boots Kim rocked!
Photos via Twitter/CourtneyLuv.com