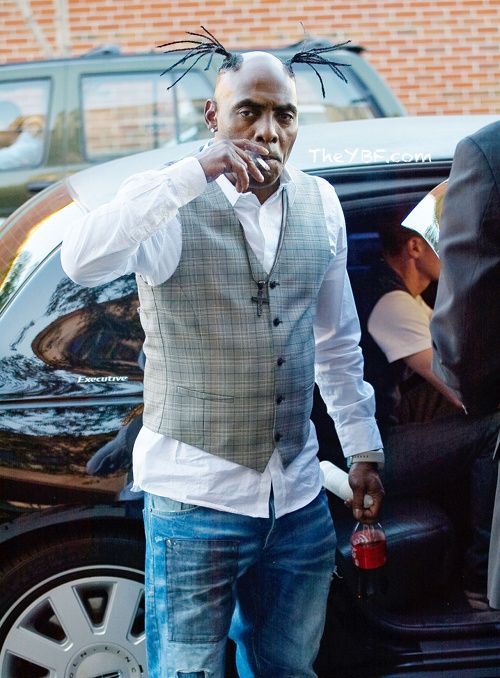 Coolio is acting out y'all.  Not only is his hair upsetting us to no end, he allegedly beat his girlfriend and baby's mother after bringing another woman home to the house they share.  Details inside...
This past April Fool's Day, Coolio--government name Artis Ivey, Jr.--was arrested after a domestic violence incident with his girlfriend, Anabella Chatman.
Allegedly, Coolio punched her head into the ground and literally ran over her with a car while trying to flee with their toddler.  TMZ reports:
...He allegedly pushed Anabella Chatman to the ground and punched her in the face. And to add insult to injury ... according to the police report, Coolio then hightailed it out of there with their toddler son and the other woman.

Actually ... he didn't get out clean. Anabella says Coolio struck her with his car as he beat his hasty retreat -- in fact, cops say she had tire marks on her leg. Pretty compelling evidence.
Tire marks??  Now that's cause for calling up your male family members to come whoop his ass.  ESPECIALLY a dude who doesn't see the blaring issue assaulting us all that's on top of his damn head.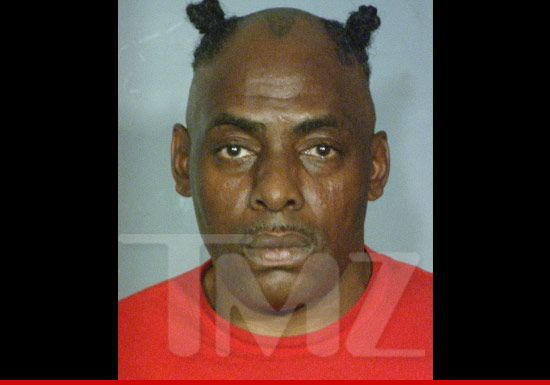 I'm not doing this today with this mug shot...
Photos: WENN/TMZ