Baby Egypt Dean is living it up these days.  The uber cutie patootie was decked out in his baby beach gear and sun hat on the beach in Hawaii today.  Pics of the happy musical fam--Alicia Keys & Swizz Beatz--inside...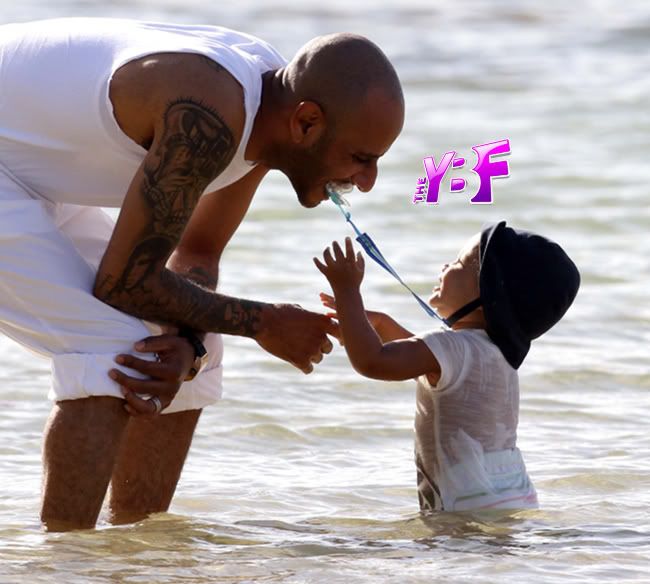 How cute!  Egypt and daddy Swizzy shared a pacifier while chillin' in the ocean today.
And mommy Alicia is still celebrating her 31st birthday with her fam on vacay.
The "Stick Fly" Broadway show producer, who rocked a few cute coverups and sarongs and a striped bikini on vacay, tweeted yesterday: I've never seen a starrier sky I've never felt a more beautiful breeze I've never been more alive And It brings me to my knees!
Sweet!
Pics via SPLASH