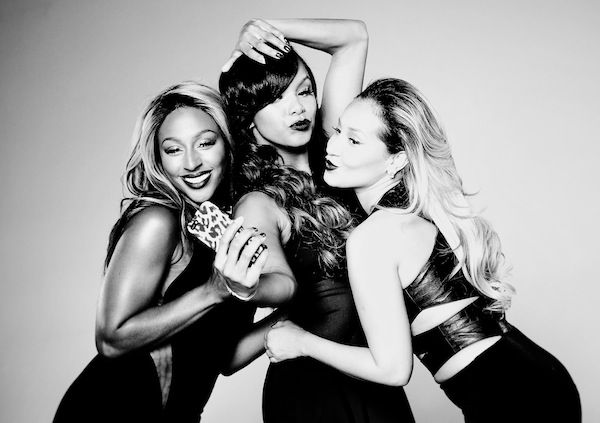 Fab chicks Alexandra Burke , Letoya Luckett & Adrienne Bailon shot a commercial for AJ Crimson Beauty recently.  And we've got the first look.  See pics from the set and find out what musical will star Wendy Williams on Broadway inside...
Famed celebrity makeup artist AJ Cimson (shown above) is launching his own beauty line--in addition to his Kissable Couture glosses--and he's lined up Alexandra Burke, Letoya Luckett & Adrienne Bailon as the first celebrity spokesmodels for his "Beauty Is" campaign (launching May 2013).  
He excitedly tweeted from the set, "I love these women! So beautiful, talented and humble. It's great creating the new beauty revolution."
Gorgeous shots!
And each of his fab spokesmodels have projects in the works for their own fans. LeToya, who has a clothing boutique in Houston, has been nominated for a 2013 EOTM (Entrepreneurs on the Move) Award for Outstanding Lead Actress in "Note to Self!" and is working on a third album.   
Meanwhile, Adrienne is working on a project for Ne-Yo's Compound imprint and British import, "X-Factor" chick Alexandra, is in the US working on her third album. 
In other entertainment news....
This morning, Wendy Williams announced she'll be starring in Chicago: The Musical on Broadway, starting Tuesday, June 25th - August 11th.  Wendy will be playing the role of Mama Morton, the role made famous on the silver screen by Queen Latifah.
In case you missed it, watch Queen Latifah sing "When You're Good To Mama" and imagine Wendy in the role:
Photos via Instagram