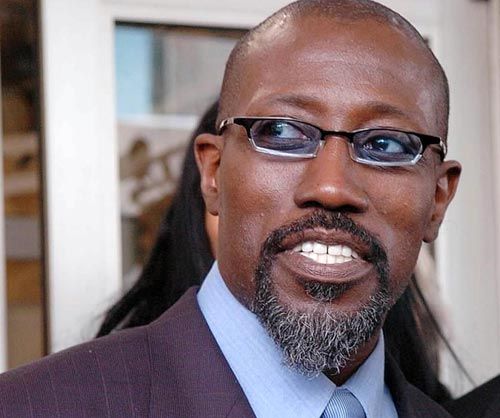 Actor Wesley Snipes has been released from prison after serving nearly two-years for tax evasion.  Find out about his release inside and get information about Trayvon Martin's parents ending their wrongful death suit.
Mr. Nino Brown aka Wesley Snipes was released from the McKean Federal Correctional Institution in Pennsylvania this week, where he served nearly two-years for failing to file federal income tax returns.
Wesley, who checked into prison in December 2010, was release on April 2nd and transferred to the New York Community Corrections Office, which will oversee his home arrest.  
After July 19th, the Blade star will be released from home arrest and free to jump start his career again.  Apparently, Hollywood is welcoming the Sugar Hill kingpin back with open arms as he's already rumored to have a role in The Expendable 3 (set for a 2014 release).
Welcome back Mr. Snipes.  And don't forget about April 15th this time around!
In other news...
The parents of Trayvon Martin, Tracy Martin and Sybrina Fulton, have settled their wrongful death claim against the homeowners association of the Sanford subdivision where Trayvon was murdered, for a reported $1 Million.
A portion of the settlement read, 
"It is understood and agreed that the payment made herein is not to be construed as an admission of any liability by or on behalf of the releasing parties; but instead the monies being paid hereunder is consideration for avoiding litigation, the uncertainties stemming from litigation as well as to protect and secure the good name and good will of the released parties."
Under the terms of the agreement, Trayvon's parents, will not take further action against the homeowner's association regarding Trayvon's death; however, but settlement specifically states that George Zimmerman is not included in agreement.  That clause will allow the parents to to take legal action against George in the future.  
Though the actual settlement amount was marked out, it is believe to be in the $1 Million range because that figure was first offered, and rejected, by the parents back in February.