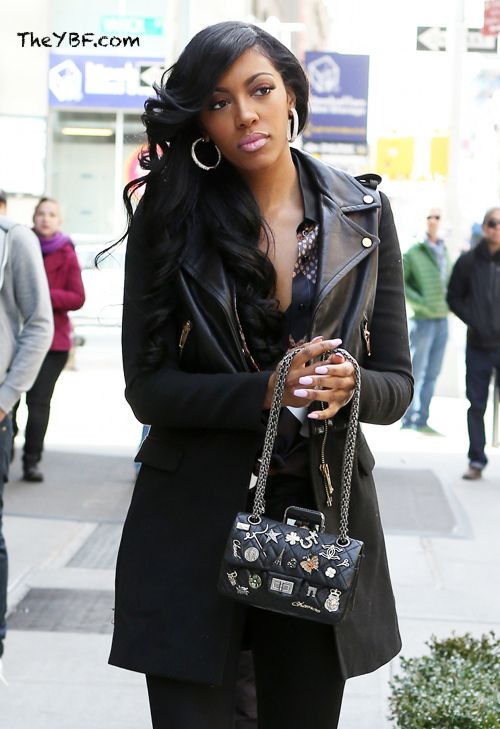 Looks like Porsha Stewart is officially returning to "Real Housewives of Atlanta" afterall...despite telling BRAVO she was set on leaving.  The self proclaimed Black Trophy Wife was spotted leaving her NYC hotel today.  Check out the pics, and find out what we scooped from inside sources....
Divorce papers always seem to bring a change of heart in some way.  And where "Real Housewives' stars are concerned....that usually means dating much younger men than their ex husbands, changing their attitude into something better, or in Porsha's case...having a change of heart about leaving the show.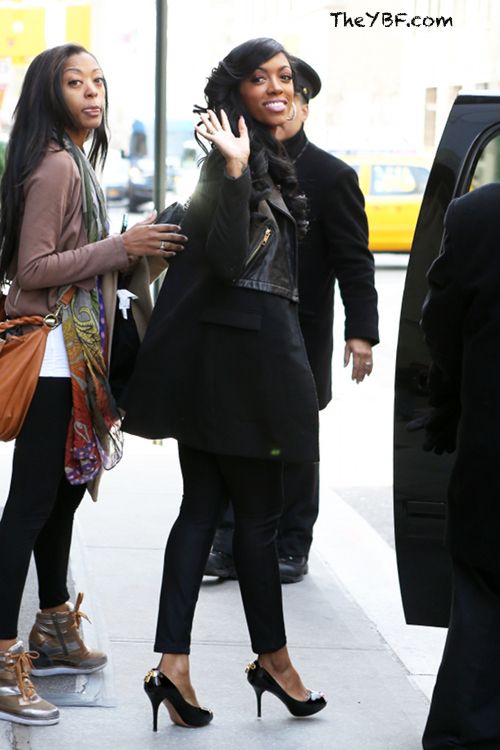 So here's what we know:  Before Kordell Stewart filed those papers on Porsha..well, blindsided her with them, the Evangelist turned Barbie Trophy Wife had already given Bravo the deuces. Show development sources tell us it was all due to alleged pressure from Kordell and his disdain for how the show made him look. 
Kenya, Cynthia, Phaedra, and Kandi even appeared together as a cast on last night's episode of "Conan", but Porsha didn't appear because the show was booked previously when BRAVO was not planning on bringing her back.  NeNe had a previous engagement for "Glee."
But now, we're told BRAVO has ixnayed off the casting call for new Housewives all because Porsha has convinced BRAVO to take her back.  And we all know Andy and co. never miss out on a juicy divorce storyline.
Porsha appeared at yesterday's Upfronts, which is further proof she will be a cast member for the upcoming season.  We also hear Kim Zolciak may be holding a peach again in the opening credits again as she may return as a "RHOA" castmate once again.  Even though we all know she needs to stay her ass where she's at.  But apparently, her possible return depends on ratings for her "Don't Be Tardy" spinoff.
Good luck with that.
Photos: SPLASH