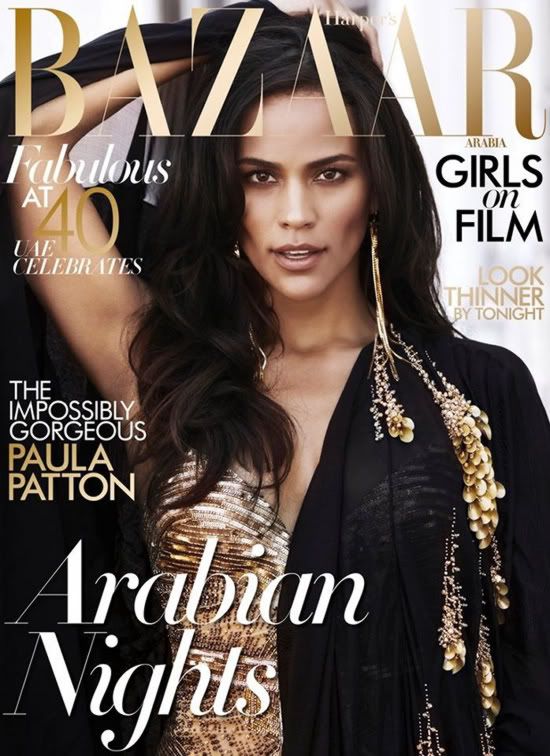 Paula Patton is clearly one of the IT girls of 2011.  She's on numerous magazine covers and spreads, a spokesmodel, and starring in one of the most anticipated blockbusters of the year opposite Tom Cruise, Mission Impossible 4.
Check out her gorgeous new pics and video as Harper's Bazaar Arabia's December 2011 golden cover girl...
The shoot, which actually took place in downtown L.A. (Paula's also originally from L.A.), features gorgeous clothes and jewels by Cavalli, YSL, Jason Wu, and more.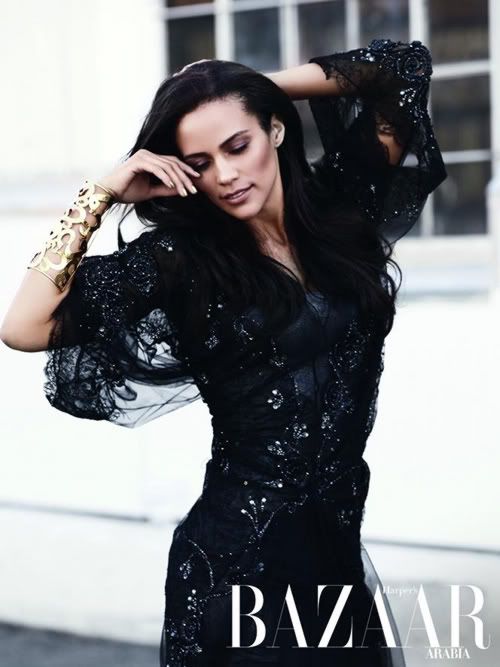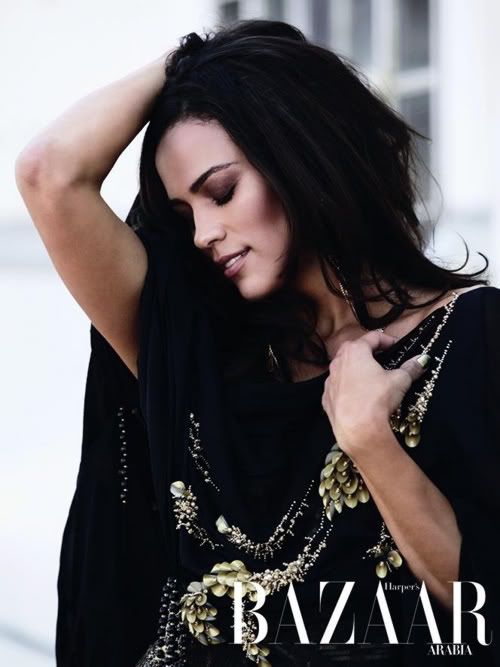 And chick looks stunning.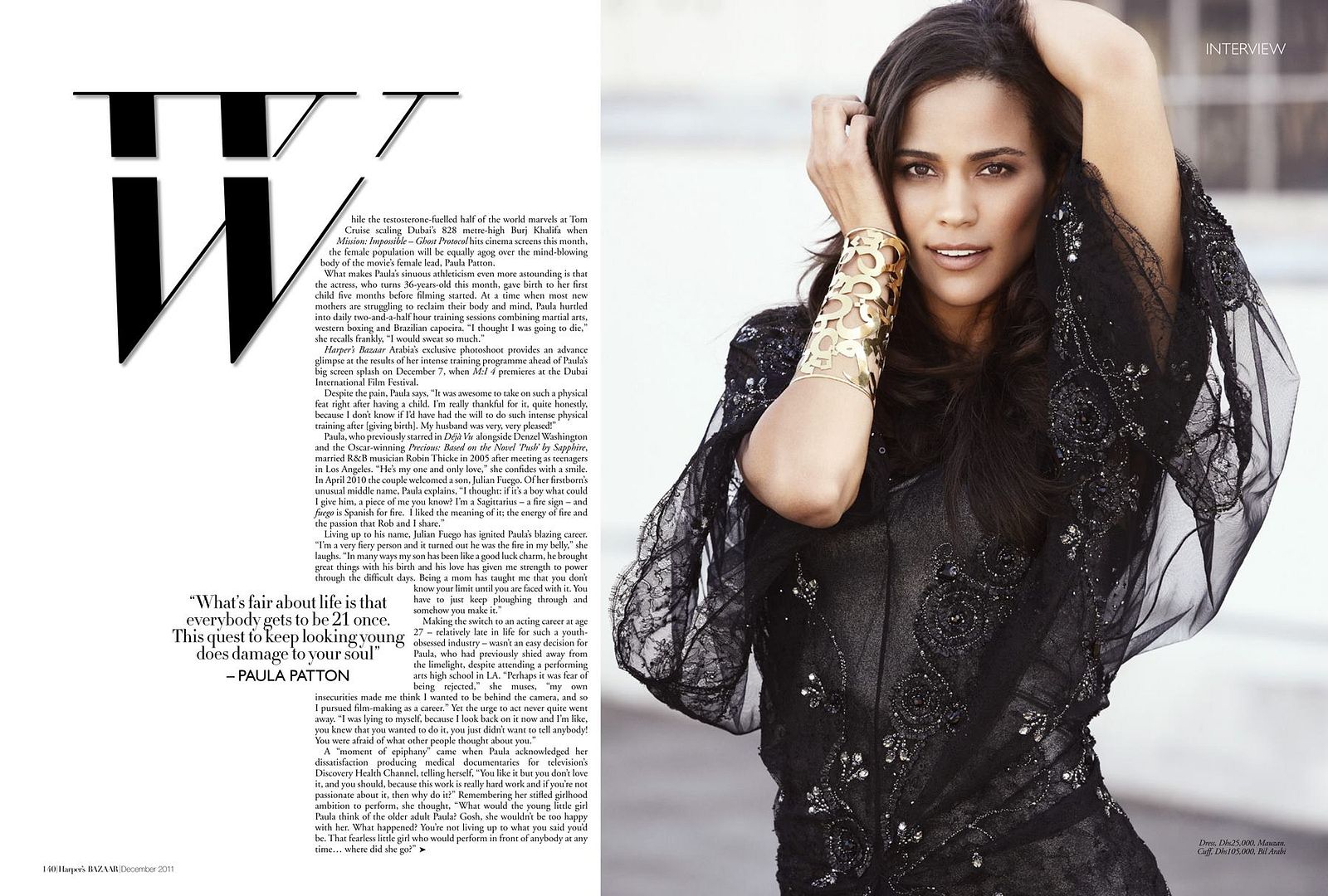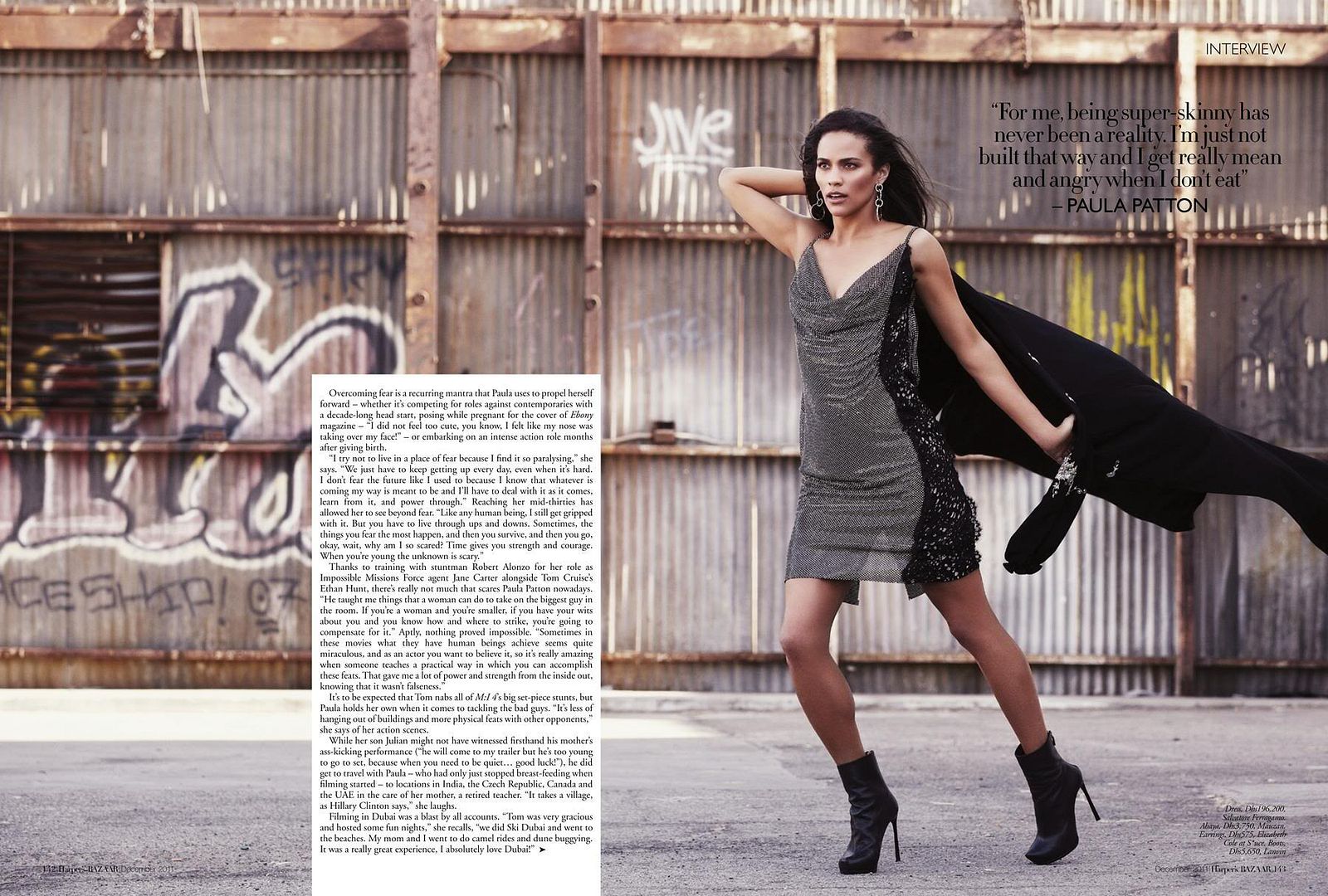 Here's the interview highlights.  And you can blow up the pics above to read the interview in full:
On how her 1-year-old son Julian has changed her life
My son has been like a good luck charm, he brought great things with his birth and his live has given me strength to power through the difficult days.
On her fave designers
My favorite designers right now are probably Dolce & Gabbana first and foremost, I love the femininity of their clothes. They'll go a bit retro but give you enough modern elements that make it new and free. I'm a big fan of Lanvin, and for evening gowns, Carolina Herrera and I love McQueen.
On keeping her body in a state of chiseled perfection
I'd be lying to say that as an actor it's not a difficult thing--especially as a woman--to maintain a weight that….You're always watching what you're eating. I'm not going to lie.
Sometimes I do yoga, sometimes it's kickboxing, sometimes it's weight training, sometimes it's pilates. Basically still trying to keep the muscles there, so that when the next role comes it won't feel quite as difficult. I don't want to have to go through that first month again.
On her fascination with astrology
I don't know a lot but I feel like astrology gives you more compassion for everybody. Like I definitely suffer from putting my foot in my mouth, which is a very Sagittarian thing to do. So from that I was like, okay let me slow down, think before I talk.
On her fandom of President Obama
Of course….a huge supporter of Obama. He is doing a great job under much stress. I thin he will come to be known as one of the great American presidents.
Check out her hot video footage from the shoot:
The magazine commented about her fabulousness on their Facebook page saying, "She honestly had the best skin and figure we've even seen! She barely needed any make-up either! A natural beauty!"
Paula's next film, Disconnect, is all about rebuilding human relationships.  The 36-year-old stars opposite True Blood's Alexander Skarsgard and designer Marc Jacobs also has a role.
Photog: John Russo/Harper's Bazaar Arabia