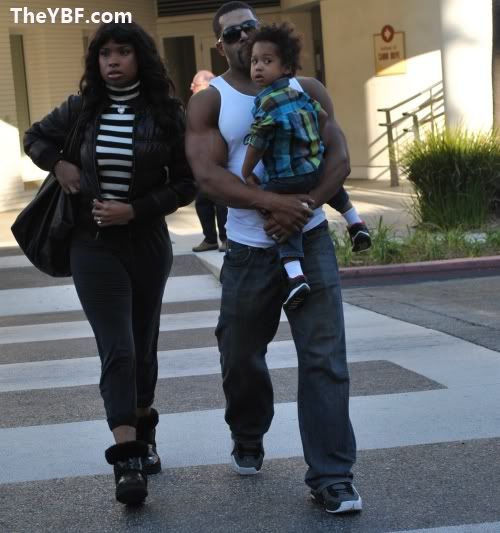 Jennifer Hudson and her fiance' David Otunga were spotted out and about with their son David, Jr. today in Beverly Hills.  Pics of the twosome running family errands inside...
Jennifer was in casual-mommy role today as she and her two Davids were out and about.  She was busy in downtown L.A. yesterday shooting her upcoming Vanity Fair spread. 
Just wondering what the temp really is if Jen's in a bubble coat, pants, and Uggs while her man is in a tank and son is in short sleeves.  They look like a cute fam nonetheless: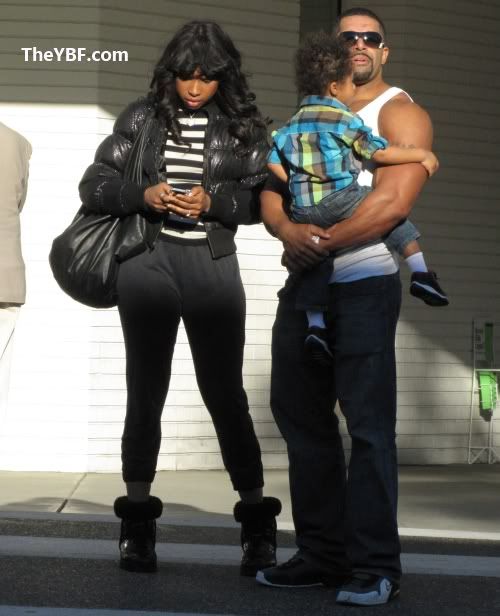 Maybe they were getting some things together for their impending wedding.  Even though it will take place in their hometown of Chicago, where Jenny just bought a 12,000 sqft mansion.  Jen recently commented about folks wondering if their wedding will ever happen saying:
"We're still here, but we're very busy people.  He's always on the road. I'm always on the road. I know people are like 'Why aren't they together?' We are, we just do it at home in Chicago. That's out meeting place. And that's where our wedding will be, at home in Chicago, with family."
Meanwhile, in case you missed it, please take a look at wrestler David's new WWE promo and manties:
PRICELESS.