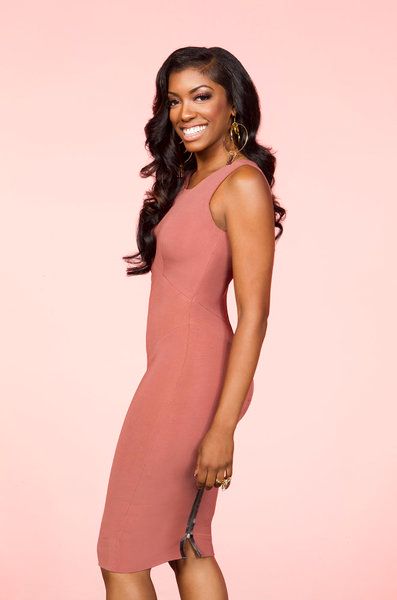 Porsha Stewart is explaining why she's proud to be the "black trophy wife" of her husband, Kordell.  And if Porsha's newest charming statement isn't enough, she's also dishing on her music career she says she's taking seriously, and explains why her stepson remains hidden on "Real Housewives of Atlanta"...
Everyone's fave 265-days-a-year Housewife chatted up ABC News Radio about a few topics viewers have been wondering about.  Will she actually embark on a music career--seeing that her description of her voice was not hot, and we all know Kordell is trying to control her every move?   Will her stepson ever appear on the show?  And why she feels it's OK to play the trophy wife role.
Why Her Stepson Syre Isn't Featured on RHOA:
"He's a nine-year-old little boy. He's my stepson and I absolutely adore him. We did make the decision not to feature him on the show. [Real Housewives] is something that I decided to do and Kordell signed up to support me. Syre...doesn't have a place on the show for me."
Why She's Proud to Be a Trophy Wife:
"Being a trophy wife per se is not just about your outer looks. It's about the man who has put you on the pedestal and him admiring you and thinking well enough of you to put you up there. And I think it's important for our little girls to know that they can be a princesses and they can have it all...So I feel proud to represent -- and I use the word lightly -- the black trophy wife."
Explains Kordell's Less Than Thrilled Reaction to Her Not Being Pregnant on Last Week's Episode:
"With me suffering a miscarriage before that was difficult for both of us and...at that moment he doesn't want to put too much pressure on it because he knows how much that means to me. And really when you're trying to have a baby the best thing to do is to just not concentrate on it, just let it happen."
"I felt as a newlywed, you know a lot of times you go through things behind closed doors and you feel alone. And I just felt somewhere in there, me telling my story, would help someone."
On Her Music Career:
"I'm working on my sound so I've been working with different producers to get that together. It's a very serious thing to me. It's not just play play. I'm not just trying to put a one-hit wonder. I want my music to really represent me. So I've been taking it seriously here lately. I'll be coming out with a project. ...It'll be about relationships for sure and it'll just speak to that, speak to love and the struggles, and the ups and the downs and the great moments, all of that. It'll be something that -- a soundtrack to our life."
Gotta love that Porsha.  The "RHOA" finale and 3-part reunion special are airing soon on BRAVO....