"Deception" star Laz Alonso is flexing his sexiness for the cover and pages of fashion, art, design, bizarre publication XEX Magazine's first Men's Edition.  Check out his newest spread inside...
A second season of "Deception" may be a bit iffy, thanks to low ratings in its premiere season on NBC, but Laz remains hot and not bothered.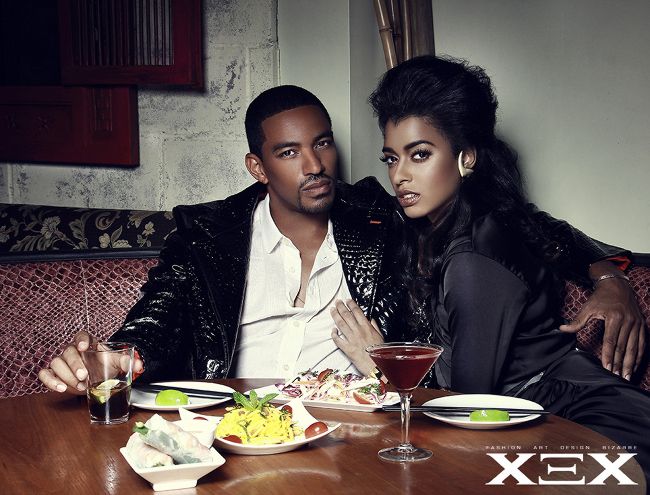 The Cuban-American actor rocks Yves St. Laurent, Edwing D'Angelo, & Christian Dior in this espionage themed editorial shot by photographer Sailey Williams, in Vietnamese restaurant Ah Nhau.
For his cover story, Laz discussed his role as FBI Agent Moreno in "Deception," working with Megan Good, his acting philosophy and why he would rather "inspire" than set trends.
XEX Magazine: Men's Edition will be on Newsstands April 5th, and now via xexmag.com.
Peep the behind the scenes footage below:
By the way, Laz also recently told S2S magazine that he really wants to do a sequel to his and Paula Patton's Jumping The Broom film.  He says Paula's character should be in her ninth month of pregnancy, they should be in Brooklyn (in his character's old neighborhood) and see what happens with that.