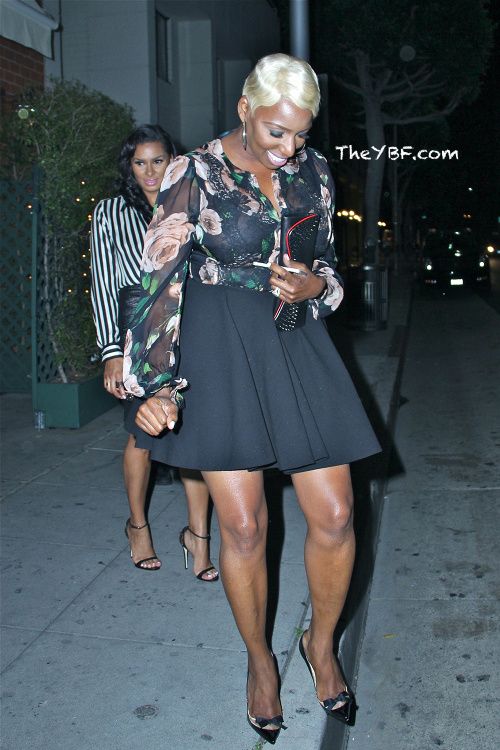 "The New Normal" star Nene Leakes was spotted out with "BBW LA" star Laura Govan last night.  Find out where the ladies went inside...
Nene Leakes, who's making moves in Hollywood on three shows, "The New Normal", "Glee" and "RHOA", was spotted heading into Mr. Chow with "BBW" star Laura Govan last night in Beverly Hills.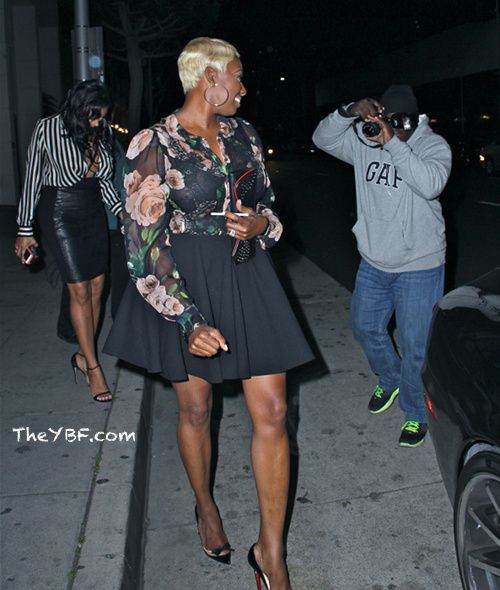 Nene was seen rocking the 15-carat engagement ring which she received from her ex-husband turned new fiance Gregg Leakes.  We wonder if they'll be a big Bravo wedding special?!  She said recently on "TheView" she hasn't decided if it will be televised.  But she does want a big modern wedding, since her first one was not.
"Basketball Wife" Laura Govan dined out with Nene for the evening.  Later, the pair was seen driving away in Laura's car. We're sure Laura is looking for a way to extend her 15-mins since VH1 didn't seem too happy with her and her co-stars this season.  Plus, we hear she's spending much of her time in China where her fiance Gilbert Arenas plays professional b-ball.  Time will tell what happens with her reality career....
Photos via VLUV / Splash News