Christina Milian and Adrienne Bailon were amongst the women who twirled over to last night's "Skirts Only" fashion show in New York.  See the pics inside...
Young Money artist Christina Milian was among the high profile Latina women who sat front row at the "Skirts Only" fashion show in New York last night.
The "Skirts Only" show was put on by the Orgullosa program, a project of household cleaning giant P&G, which celebrates the achievement of Latina women.
Christina was joined by one of her BFFs, red carpet lover Adrienne Bailon.  She rocked a bright pink taffeta skirt with flower detail and a black leather trimmed tank.
Christina looked gorgeous in a long, flowing purple maxi dress. 
The singer chicks sat front row center as they paid homage to their community.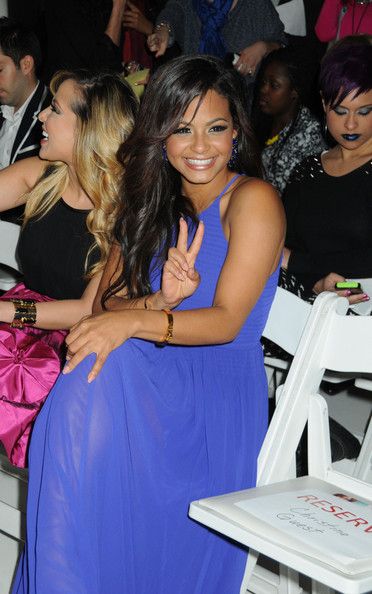 Christina, who recently shot a few scenes for Birdman's "Tapout" video, is working on her debut disc for Young Money.
And it appears she called it a night early on...since she is a mom afterall.  Shortly after the show, she tweeted, "Goodnight...#NYC The Night Is Yours."
Pretty looks for the ladies.
Photos via PCN/Instagram/Splash News