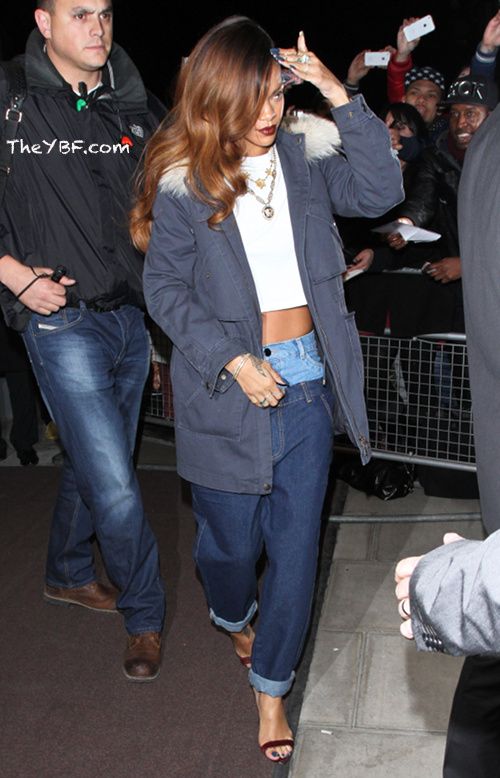 Rihanna's tour has suffered a setback on night two of her Diamonds world tour..  She she canceled her Boston stop tonight due to Laryngitis.  Deets inside...
After opening her Diamonds tour in Buffalo, NY Friday night, Rihanna announced today that she had to cancel tonight's concert (March 10) in Boston.  And it's all because she lost her voice due to Laryngitis.
The "Pour It Up" singer tweeted an apology to her fans saying:
#BOSTON this is the hardest thing for me to deal with! I feel like we've been waiting on this day forever, and I'm hurt that I let you down

I hate disappointing people that never ever let me down!! I'm so embarrassed about this! Thank you for your prayers and well wishes! #DWT
And LiveNation, who will reschedule the date soon, said in a statement :
"Unfortunately, following her sold-out concert on Friday, Rihanna has contracted laryngitis and per doctor's instruction is unable to perform this evening."
But there's good news for Rih Rih as well.  Plenty of folks are following her interesting fashion choice of double waistband jeans.  Because the jeans she created for River Island, which she's pictured in above, have reportedly sold out. 
BONUS: Rihanna recently did something sweet for one of her fans who was at last week's UK launch of her River Island collection. Check out the popstress surprising a fan in the dressing room below: