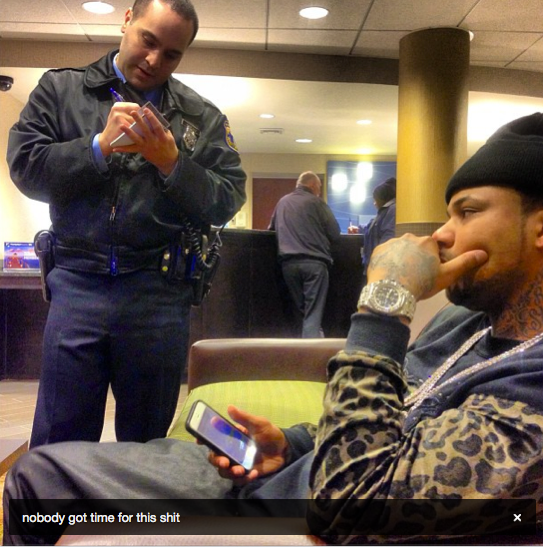 Where there's a sold out rap concert, there may be a shootout.  And last night in Philly...that's exactly what went down.  Deets inside about the deadly shootout outside French Montana's tour bus and why everybody's being questioned....
French Montana and Meek Mill hit up Meek's hometown of Philly last night for a sold out concert as part of French's tour.  And after the concert, ish got real.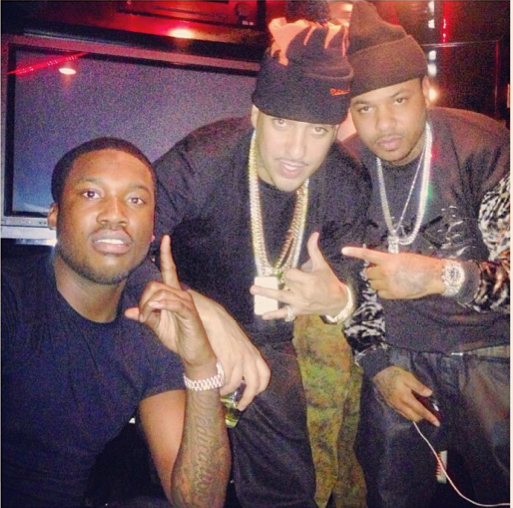 French Instagrammed the above pic of himself and Meek and co. on the tour bus right around the time of the incident, and another pic of himself getting questioned by the cops. 
NBC News reports that tons of fans were around the tour bus as it pulled into the Holiday Inn Express after the concert.  All of a sudden, shots rang out in the crowd.  It's unclear if French and Meek were the targets.
It's been reported that a 27-year-old man was rushed to the hospital with a gunshot wound, and he has been pronounced dead.  Since more gunshots from a different source--as someone shot back--were also reported, the police questioned French Montana and his whole entourage last night as to who fired the return shots exactly.  Reportedly, many in the entourage were carrying guns.
Check out the full report from the news above.  Foolishness.