Leave it to Diddy to now take over the beverage world after already taking over the entertainment world.  Check out his new AQUA business venture as the new water company's 'brand architect', plus Fantasia's new release date for her upcoming album...
He was Mr. MTV while taking over the reality show world and of course, has been ruling the entertainment world for a couple decades now. SO it's only right that Sean "Diddy" Combs teams up with the former CEO of Fiji, John Cochran, for John's new water company AQUAhydrate.
Diddy joined actor/producer Mark Wahlberg today to announce a joint venture with the Southern California-based fitness and wellness water brand. 
What will the fellas' responsibilities be?  To oversee business strategy, help drive the AQUAhydrate vision and be instrumental in helping secure retail partnerships for the water brand, such as their recently signed deals with Safeway, Kroger and GNC.  In other words, they'll pump out AQUAhydrate parties like Diddy did with Ciroc, put those water bottles in every movie and music video possible, and convince everybody that THIS water is the most special thing on earth. 
Diddy said today in a press release:
As a brand architect, I am incredibly passionate and equally committed to every aspect of the businesses that I get involved with.  Partnering with AQUAhydrate and Mark is an incredible opportunity for me and I am looking forward to making history in the process. Its important for me to be part of something that drives me and is constantly pushing the boundaries, and that's what AQUAhydrate does. Together, were going to take AQUAhydrate to the next level.
Get that cash Diddy.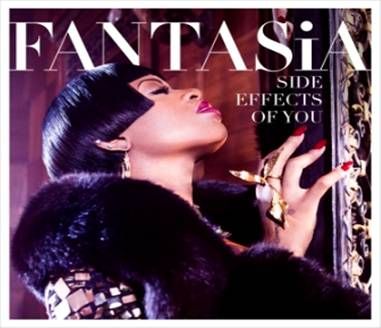 In music news, Fantasia recently delayed the release of her upcoming fourth studio album, Side Effects Of You.  And today, she set the new release date for April 23rd.  The album will be available for pre-order on iTunes, Amazon.com and all online retailers on March 19th (her original release date).
Fanny says about her new album:
"'Side Effects Of You' reflects a body of work that I call 'Rock Soul,' where I'm exploring a new and refreshing sound that reflects my vocal versatility and appreciation for international appeal.  I wrote a great deal of the new songs alongside some great producers and songwriters and 19/RCA has allowed me to artistically express myself the way I've wanted to for years. I hope everyone will enjoy this project and experience the ROCK SOUL NATION AND JOIN THE MOVEMENT!"
Check out the behind the scenes footage for her lead single "Lose to Win" below: