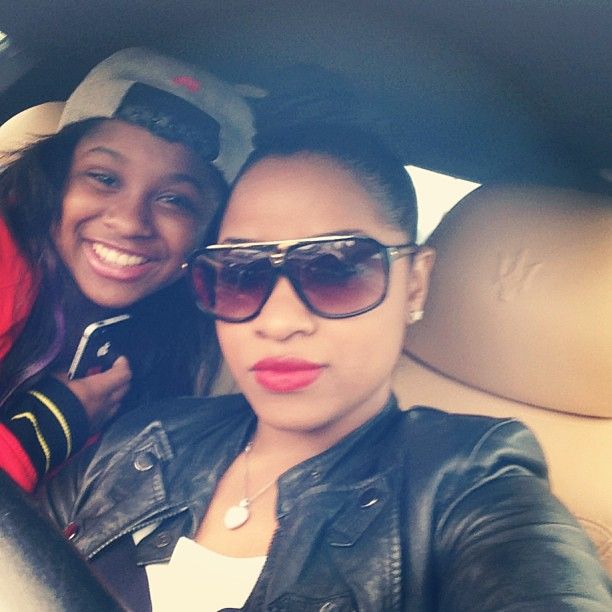 Reginae Carter just made her Young Money contract official.  Check out what the star in the making posted last night from her pop Lil Wayne, plus other celebuspawns like Deyjah Harris & Zoe Kravitz nabbing their own ish...
Lil Wayne's oldest kiddie Reginae (pictured above out and about this week with her mom Toya Wright) has been talking about a singing career, fashion career and literary career on her Instagram for a while now.  Reports came out a few weeks ago that 'Nae landed a book deal with Cash Money Content.  Now, she's posted a message from her CEO dad saying he just finalized her (and her bestie LoLo's) contract as the newest signees of Young Money: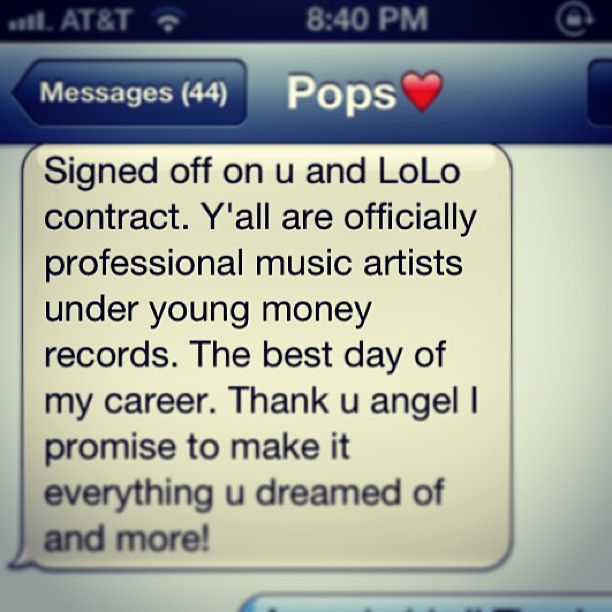 She said: "Yaaaassssss The happiest day of my lifeeeee...They ain't ready suhh"
Who says nepotism only exists in the corporate world?  The cutie teen, who is also a cheerleader at her school, left the OMG Girlz a few years ago as her mom wanted her to focus more on her school work.  I guess it's all good now, because she's got her won deal on a big label.  And she's already helping design the YMCMB Princess fashion line for girls.  Must be nice...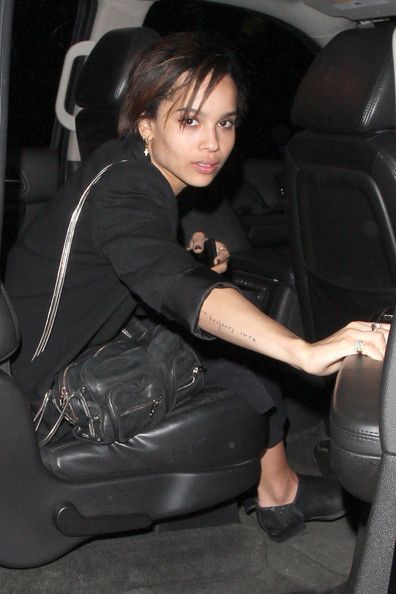 Lenny Kravitz & Lisa Bonet's daughter, Zoe Kravitz, is launching her own jewelry line for Swarovski Crystallized.  The 23-year-old actress, who was spotted above arriving at the Chateau Marmont in West Hollywood late kast night, will be creating a 9-piece collection of bracelets, necklaces, rings and earrings incorporating her birthstones, turquoise and tanzanite, and other Swarovski Elements.  And it will all be inspired by her travels.
Zoe told WWD:
''I wanted it to feel organic and fun. Something that would allow each person to make it their own.  I was inspired by places I want to travel such as India and Morocco. Those countries have such vivid landscapes so I wanted to pull in colour from there.''
The line will range from $94-$194 and will hit Swarovski Crystallized stores in New York, London & Austria, as well as on their website.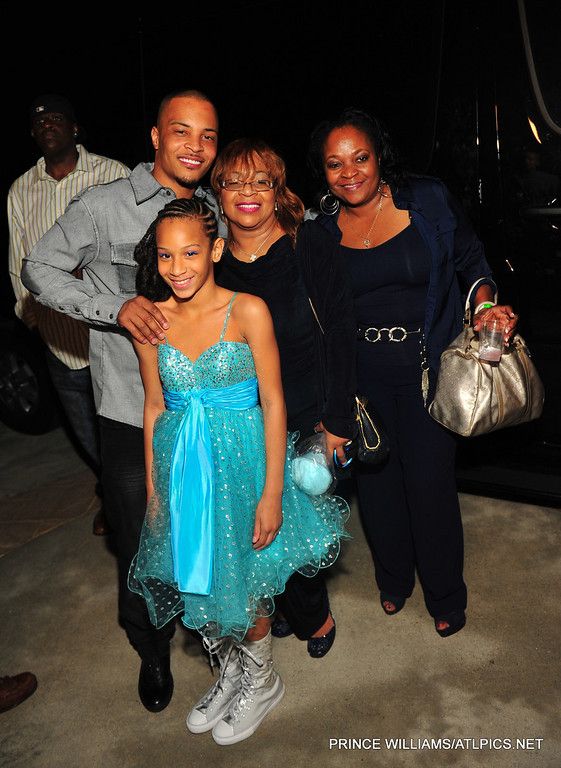 And finally, rapper T.I.'s youngest daughter, Deyjah, is moving forward with her own sitcom.  Back in December, it was first reported that the youngin, who often appears on her dad's VH1 reality show "TI & Tiny: A Family Hustle", landed a new Atlanta-based sitcom called "All For MyLove."  It also stars Oprah's Goddaughter, Hannah Cartwright.
The show is about a coming of age story about a girl, named MyLove (don't ask), who is trying to make it in the industry.  Deyjah will play troubled teen Yasmin, while Hannah will play Chelsea, MyLove's best friend.
And today, an open casting call wa announced to fill other roles of the show.  Here's the synopsis:
Mylove, leaves the UK to live with her brother after her father dies. Mylove's brother Quentin is a music manager and has accomplished many successes for his artists. In order to obtain his inheritance, Quentin must secure a successful singing career for Mylove.

Once in the states, Mylove begins attending the Jewels Private School Of The Arts where she befriends many like minded kids. Yasmine, a 12 year old with a troubled past, 11 year old Chelsea, Quentin's youngest artists Jabias, who starts to form a crush on Mylove, smart and business minded 12 year old named Sheldon, shy yet skillful 12 year old rapper Young D, plus many more interesting characters.
 
And since at least one casting call is going down March 16th in Bartlett, TN, it looks like this sitcom is a go.  Check out the trailer below: