Well what do we have here?  Rihanna was spotted leaving Supperclub in L.A. last night for Diddy's big party.  And not only was she partying with her boyfriend Chris Brown...it appears she may have been partying with a white powdery substance as well...
What's the powdery stain on your Hommes sweatshirt Rih Rih? 
Last month, Rihanna was called out for having white powder all over her outfit while leaving the club with Breezy.  We gave it the benefit of the doubt.  Then, Rih posted a pic on her birthday recently of her assistant Jen holding up a small baggie of white powder (that some claim is a napkin) and saying that she knows how to have fun.  Hmmmm.
Now, pics from Rih's night out with her boo last night show more white powder covering her sweatshirt.  We're not calling her a cocaine chick or anything, but we're just saying....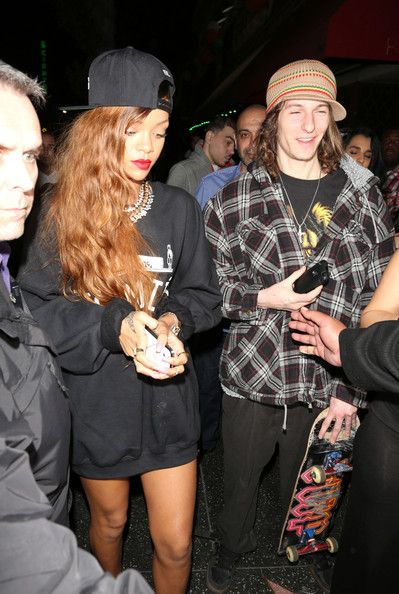 She and Chris were spotted cuddled up in the club all night.  And when they left, Chris was wearing no shirt with his boxers on full display.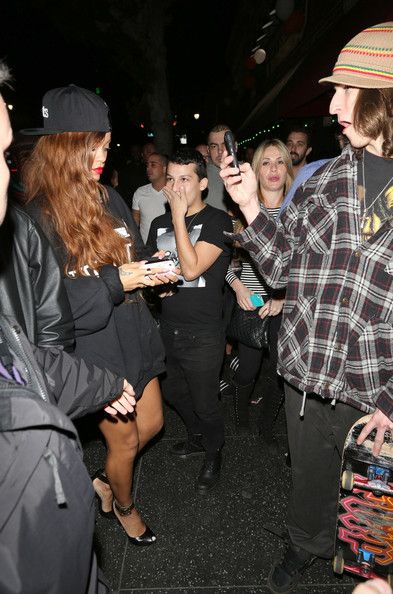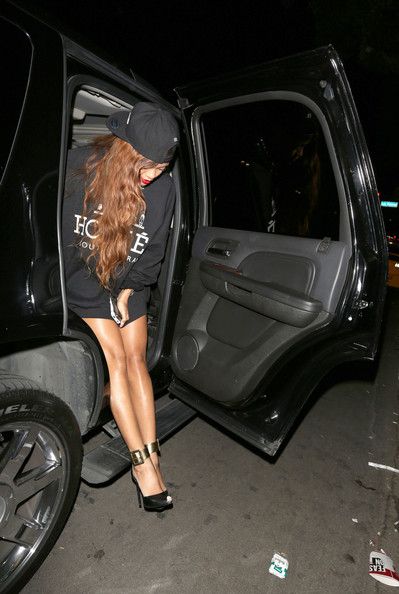 Rihanna's been looking extra slim these days, which could just be due to all this tour rehearsal. Or because of something else. Who knows.
Meanwhile, tonight's episode of "Law & Order: SVU" has been much talked about.  And it's all because the show, who usually rips from the headlines for their storylines, seems to be basing this episode off the Chris Brown & Rihanna domestic violence situation from 2009.  Here's the promo:
Pics: Splash/Twitter