Well if this isn't the shocker of the day....
Janet Jackson and her now husband Wissam Al Mana have confirmed in a statement that they are married.  And they have been since last year!  Deets inside...
Forget the rumors that 46-year-old Janet and her long time man, 36-year-old Qatari billionaire Wissam are planning for an extravagant wedding soon (something we never believed anyway).  But the couple has one-upped the rumors by confirming, in a statement today, that they are ALREADY MARRIED.
Yep, you read that right.  Another secret marriage for Janet.  "Entertainment Tonight" received the couple's first statement as a couple that read:
"The rumors regarding an extravagant wedding are simply not true. Last year we were married in a quiet, private, and beautiful ceremony...."Our wedding gifts to one another were contributions to our respective favorite children's charities. We would appreciate that our privacy is respected and that we are allowed this time for celebration and joy. With love, Wissam and Janet"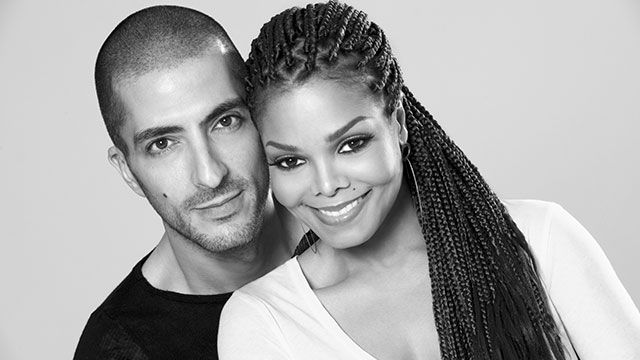 Wowzers.  No word on their exact wedding date.  It could have been just a couple months ago in 2012 or literally a year ago.  Either way, these two make a gorgeous couple and have looked super happy together since they started dating in 2009.  The newlyweds spent this past weekend sitting front row at the Milan Fashion Week shows as Wissam is a buyer for luxe shopping malls in Dubai.  And the twosome were also at the Giorgio Armani show today:
Get it Mrs. Jackson.  And CONGRATS!
Jermaine Dupri weeps....
Black & white photo: Marco Glaviano, Top pic via news.com.au, Reuters