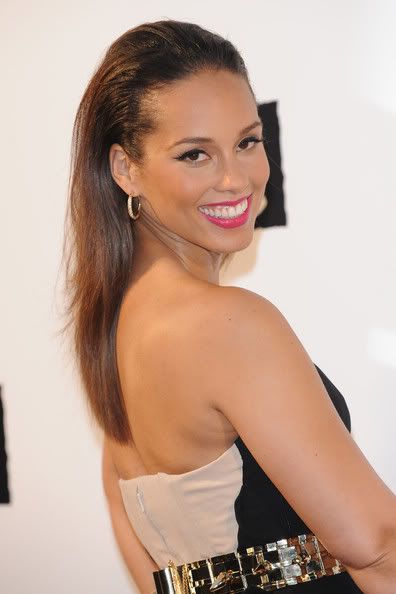 "Superwoman" Alicia Keys turns 31 today. Come inside and celebrate a chick who, musically, can do it all.
The multi-talented musical wiz Alicia Keys has become an influential figure since her entry into the music business over 10 years ago.  Blessed with the ability to write and arrange songs, Alicia showcases true girl power as a hit-making producer for both herself and others.
And now, as a Broadway producer, mother, wife and film director, she's doing the absolute most in this business.  And her fans are loving it all.
Celebrate Alicia's evolution of style this past year in the galley........