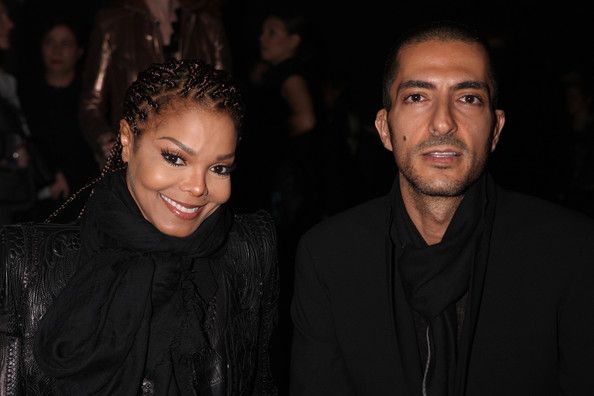 How coincidental.  The newest Cali rapper prepped to take the West Coast throne just dropped the video for his song that's in part a salute to Janet Jackson.  Kendrick Lamar's "Poetic Justice" video inside, plus Ms. Jackson herself rocking her iconic braids again at Milan Fashion Week...
Janet's fabulous self put in her box braids....not as iconic as her Poetic Justice film braids but just as cute...for her Milan Fashion Week stint.  She and her boyfriend Wissam hit up Sergio Rossi presentation cocktail with Mr. Rossi himself: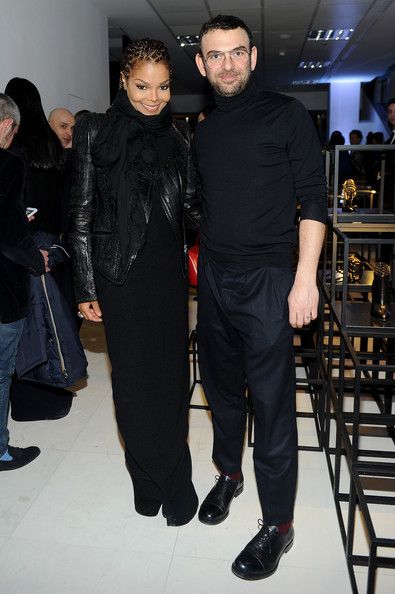 Gorge.
And even though Janet didn't make a cameo in Kendrick Lamar's much anticipated "Poetic Justice" video...though she was reportedly asked to do so....he made the vid just as interesting.
Dr. Dre & Eminem's protege brings it back to his hometown of Compton for a romantic yet sad message.  He and his round-the-way girlfriend are included in parallel love stories, as well as his homie Drake who's featured on the track. Check out how actual poetic justice plays out in the video above.  "Poetic Justice" appears on Kendrick's debut studio album, good kid, m.A.A.d city.