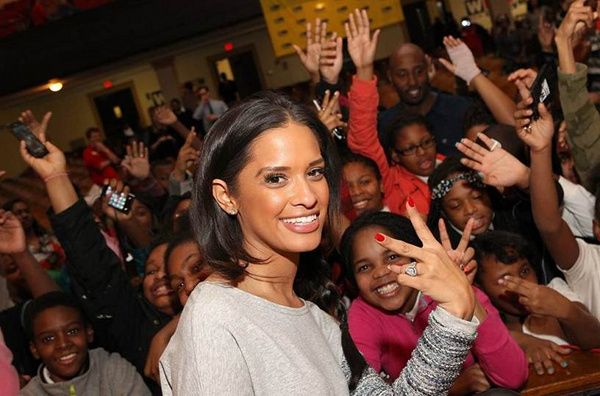 Rocsi Diaz is all about keeping the kids in school.  So she recently visited students at Washington D.C.'s Browne Education Campus with the National Get Schooled Victory Tour...and put on a schoolwide assembly and served as "Celebrity Principal for the Day". 
Check out the fun times with Rocsi giving back inside....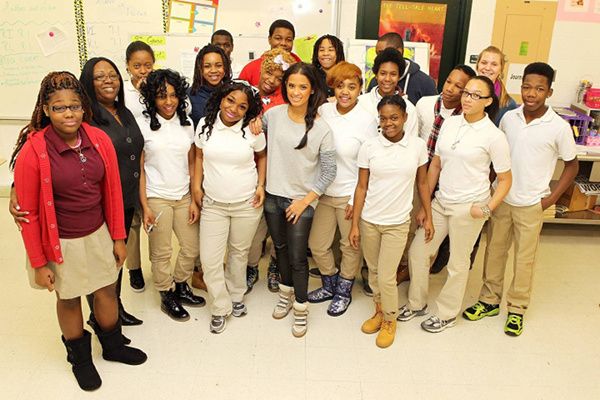 Wish we had celebrity principals back in the day in school.  Rocsi Diaz, former "106 & Park" host and current "Entertainment Tonight" correspondent, teamed up with D.C.'s WPGC and the Get Schooled Foundation to visit the middle school students of Browne Education Campus.  And it was all to celebrate their achievement of significantly raising their attendance rates as part of the Get Schooled National Attendance Challenge. Nice!
In addition to serving as the Celebrity Principal for the Day, Rocsi--rocking her R13 Denim Leather Chap Jeans--hit the classroom to co-teach a 7th Grade Science class and 8th Grade Language Arts class (we're sure THAT was interesting) and was even interviewed by a student.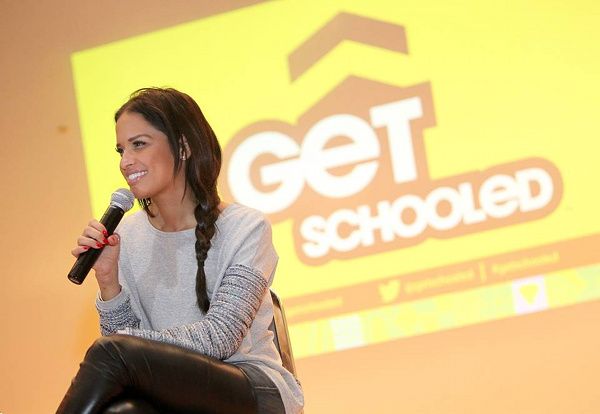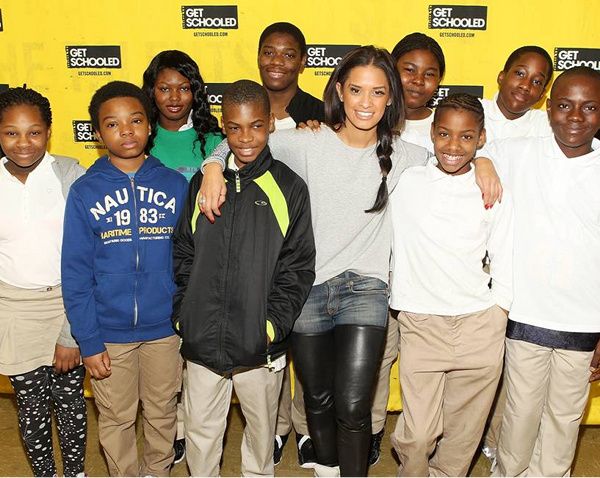 Rocsi told the students: "There is nothing more important than showing up to school every day, working hard, and staying focused on earning your high school degree. I am so proud of all the Brown Education Campus students who took the Get Schooled Attendance Challenge, worked together, and came out on top in raising their attendance rates."
Rocsi's visit to Browne Education Campus marks the kick-off of the nationwide Get Schooled Victory Tour that is aimed at informing students across the United States about the importance of school attendance, high school graduation and college readiness. The tour will bring other celebrities to five additional cities, including Baltimore, Los Angeles, and Providence and will run through the end of April.
Since an astounding 7.5 million students miss a month of school or more, putting too many students at risk for dropping out, this is def a fab cause Rocsi's pushing.
Photos: Paul Morigi Getty Image/WireImage/Twitter