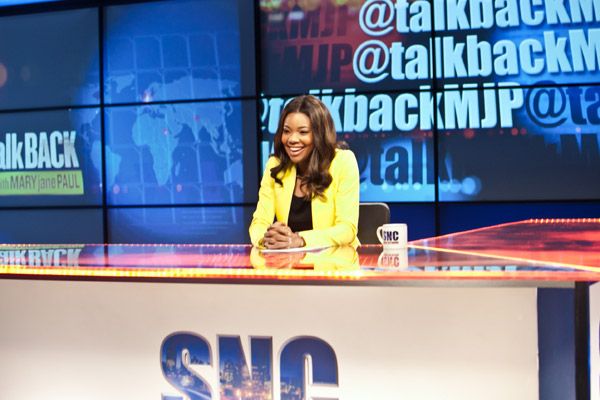 We finally get to see Gabrielle Union in action in her brand new BET project, "Being Mary Jane."  Check out the super quick promo inside, plus Miguel's new socially conscious video for "Candles In The Sun."
It's almost here.  The Akil's newest BET creation starring Gabby Union is on its way.
Gabby told the media at a promo shoot months ago:
"Being Mary Jane" is basically about a television host, who has her own show, and how she balances her life. Between wanting to talk about hard hitting news and other stories, she shuffles through her own personal morals. It's about her trying to stand up for what she believes in but also keeping her ratings. She also struggles with the idea of being raised with the same morals, values and opportunities, throughout her family and being the only one to make it. How does that change the family dynamic? Her family comes from the upper-middle class, but she is the only one out of her siblings that is doing well. Her lack of a love life and the poor choices that she has made are also explored.
Tika Sumpter, Omari Hardwick and plenty more also co-star in the pilot movie (that will possibly turn into a series).  We hear from those who attended the screening that it's great!
And in music videos:
"Adron" singer Miguel just dropped another video from his most recent album, Kaleidoscope Dream.  For his "Candles In the Sun" visuals, Miguel takes a look social, religous and political issues and expresses his thoughts in his own way. 
About his bold black & white video directed by Sarah McColgan, Miguel says:
"It's so easy to ignore what's right in front of us sometimes.  I wanted to create a song and visual that addressed my everyday concerns of life as I know it in the world that we live in."
Check it.