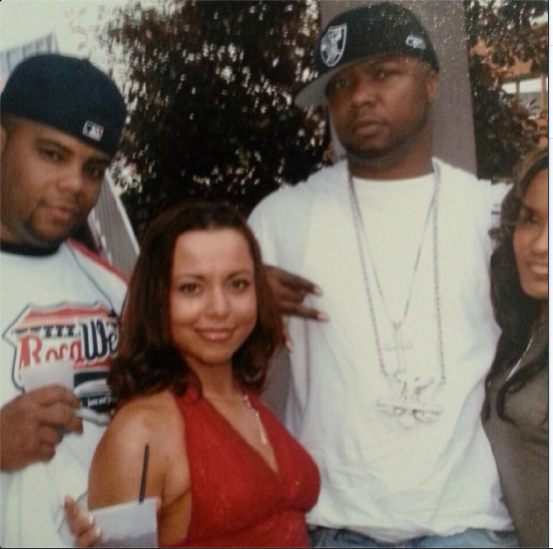 After Lil Wayne announced on stage Sunday nightthat he smashed Chris Bosh's wife Adrienne....another rapper is exposing her past groupie behavior.
Check it inside....
Lil Wayne has opened a can of worms.  It's no secret that Adrienne Bosh is well known for being on that groupie scene pretty hard--trying to get chose--a few years ago.  Chick lived in Atlanta's VIP-section nightlife and modeled for your favorite booty magazines, including Smooth.
But once she finally landed her prize--an NBA baller--she flipped her image into a perfect little Stepford Wife.
But she's not fooling folks like Cam'Ron who took Weezy's announcement and ran with it.  The Dipset member posted the above throwback pic of Ms. Adrienne--before she met Bosh--and blasted her for getting it in with his homie.
My man @britishthetitan been had bosh wifey under wing b4 Wayne. Lol she use to be pissy drunk in my club in da Cincinnati
Womp....
Pic via Instagram