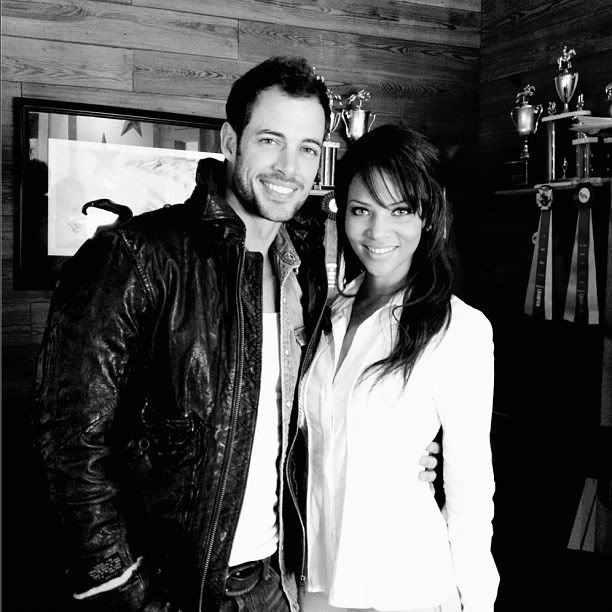 VH1's newest Single Lady, Denise Vasi, is showing off her hot new Cuban leading man.  Pics inside of the two on set, plus Knick star Amar'e Stoudemire appears on TV Land's new comedy "The Exes."
Pics inside...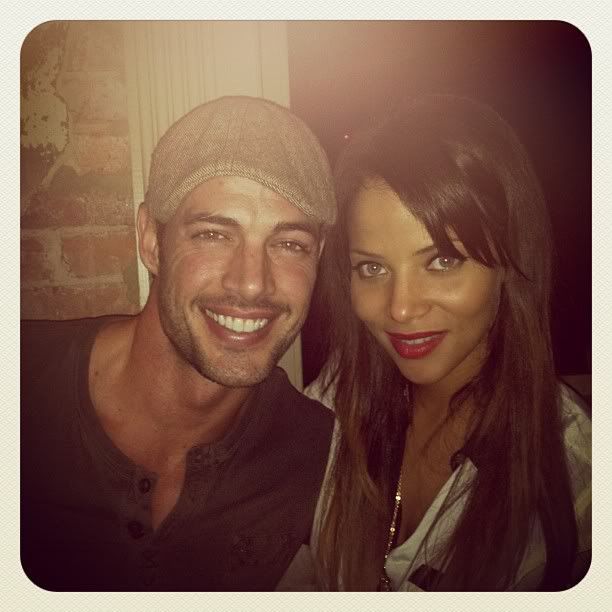 His name is William Levy and he's starring as Denise Vasi's character's leading man on the upcoming season of "Single Ladies."  And Denise tweeted pics of them at a "Single Ladies" dinner recently.
When the show kicks off early this summer, the hot model/actor (who was also caught up in a cheating scandal with Jennifer Lopez when her separation from Marc Anthony was first announced), will be steaming up the set.  Denise will be playing "Raquel"- a wealthy southern bell who is changing the rules of love. 
And NY Knick star Amar'e Stoudemire will appear on TV Land's new comedy series "The Exes" for tomorrow's episode, which he filmed during the lockout.
Amar'e will play Phil's (Donald Faison) top client, basketball player Kevin Tyler who starts dating Holly (Kristen Johnston). Their on screen romance takes a comedic spin while Haskell (Wayne Knight) lures Stuart (David Alan Basche) into the world of sports betting. Check out a sneak peek below:
The show airs Wednesdays at 10:30 pm ET/PT on TV Land.
The Randomness:
1.  Halle Berry will reportedly ask the judge in court today to prevent Gabriel Aubrey from having any contact with daughter Nahla until child neglect case and assaulting nanny issue is solved. STORY
2.  Seal called Heidi Klum still the most wonderful woman in the world and said they will always be connected through their children while appearing on both "Tavis Smiley" and "Ellen" shows yesterday.   Videos below: