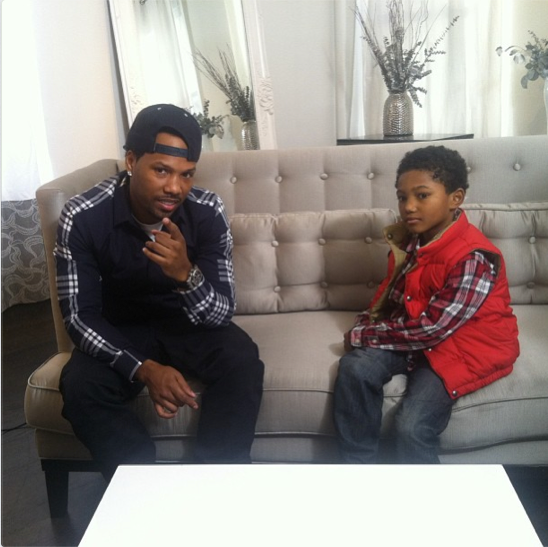 It's over.  Mendeecees Harris was given a NOT GUILTY verdict in his statutory rape/child sex abuse case....and his baby's mom and "Love & Hip Hop" co-star Yandy Smith couldn't be happier.  Deets inside...
After a few days of being on trial in a Hackensack, NJ court for allegedly committing statutory rape against a 15-year-old girl four years ago, Mendeecees has beat the child sex charges.
Whether the prosecution's side failed to prove their case, or the jury truly believed Mendeecees was totally innocent, yesterday he was acquitted of all charges related to this case.
Immediately after the verdict was made, Yandy posted the above pic of Mendeecees and his oldest son, Mendeecees, Jr., and gave her ride-or-die speech:
No matter how much they tried to rip you of your pride, defame your name, degrade you...you kept your faith in God and told me to keep my head up. So I did. Not Guilty! I say it again NOT GUILTY!!!!
And not one to let the publicity opportunity go to waste, Yandy posted that she will be doing a "very exclusive" interview on Monday with her own online magazine, Everything Girls Love:
Truth always comes out...NOT [GUILTY]!!!!!....No weapon formed against me shall prosper! Now back to business! http://www.everythinggirlslove.com will have a very exclusive interview on Monday you don't want to miss this one! Log on.
TMZ reports that Harris' lawyer released this statement:"My client and his family are jubilant that these charges are now behind him ... This is real drama, not TV."
But Mendeecees isn't totally in the clear.  He's got another case brewing involving him allegedly trafficking 2.5 mill worth of heroin & cocaine.  That trial will start soon.