Before Ray Lewis and his AFC champion Ravens and Colin Kaepernick& his NFC champ 49ers take the field, the YBF ladies will be rocking the mic.
Pics & video of Alicia Keys, Beyonce & Jennifer Hudson getting in their last minute rehearsals inside...
In a gorgeous red curve hugging mermaid dress, Alica Keys just posted herself backstage at the New Orleans Superdome before she takes the mic for the National Anthem.
But earlier in the day, she kept it casual in camo while rehearsing: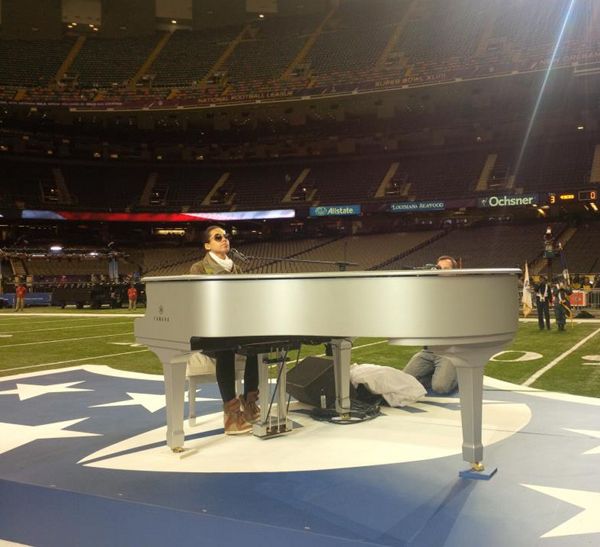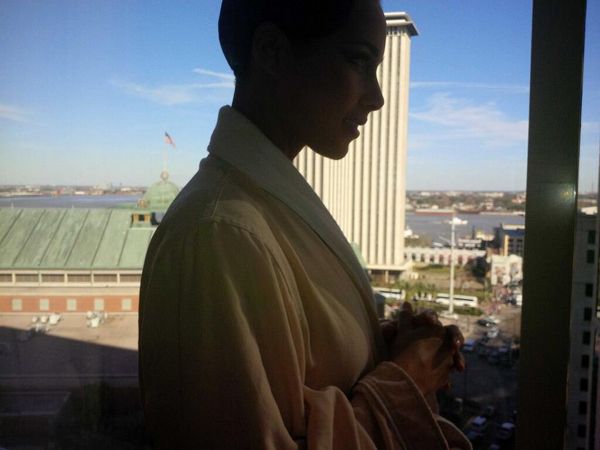 J-Hud stopped by the Dome to get in her soundcheck as well.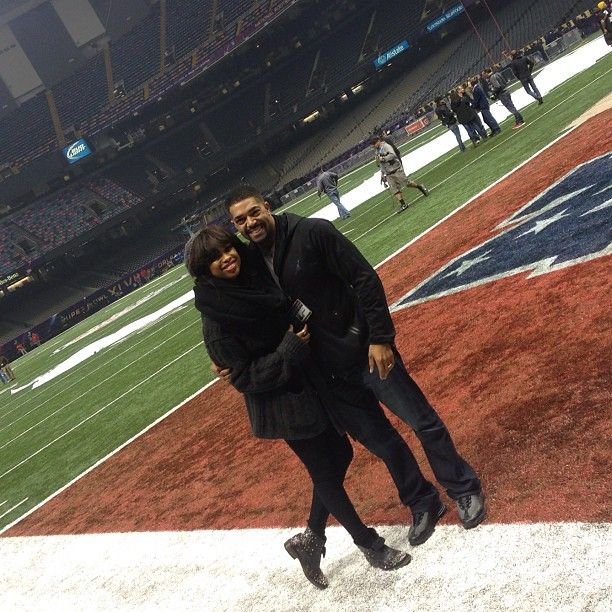 And her fiance David Otunga was right there to cheer her on before she sings with the children of Sandy Hook elementary.
Meanwhile, just minutes ago, Beyonce posted another BTS video of her gearing up for Halftime show.  Check out her strolling the streets of New Orleans taking in the moment.
Kick off is at 6:30p ET.  Get ready....
Pics: Facebook