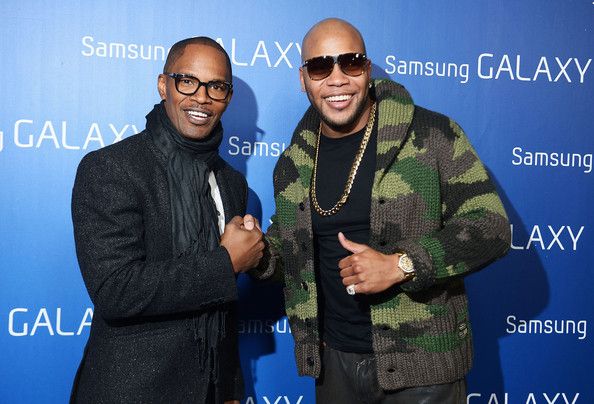 Flo Rida and Jamie Foxx were among the famous faces seen in New Orleans for Super Bowl weekend.  See pics of other celebs like Solange, Jennifer Hudson and Lil' Jon on the Bayou city party scene inside...  
After playing flag football earlier in the day, Lil Wayne hit the stage for the Lacoste/GQ Super Bowl Party at The Elms Mansion in New Orleans last night.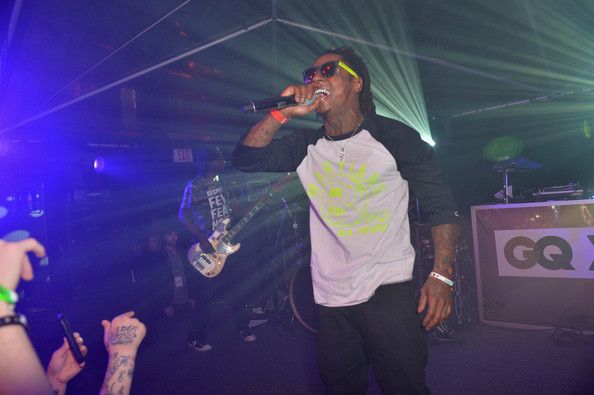 Weezy, who nearly came to blows with a spectator during the football game, channeled all of that energy into a great performance.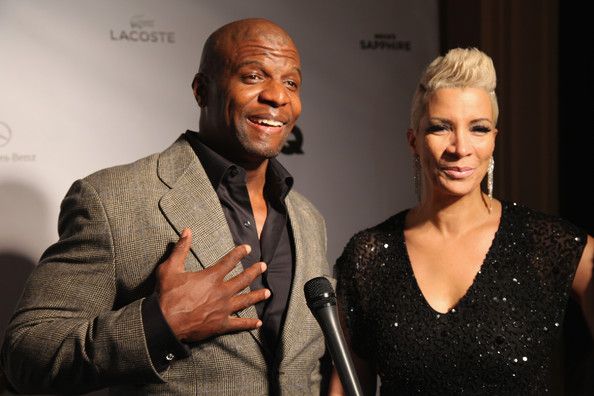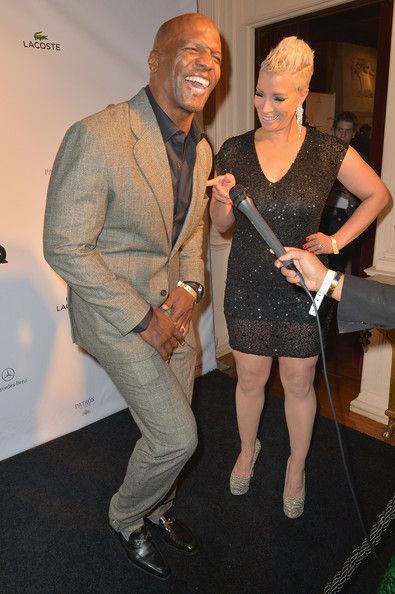 But before Weezy entertained the crowd, Rebecca and Terry Crews did a few interviews and a little shopping for charity at the GQ event.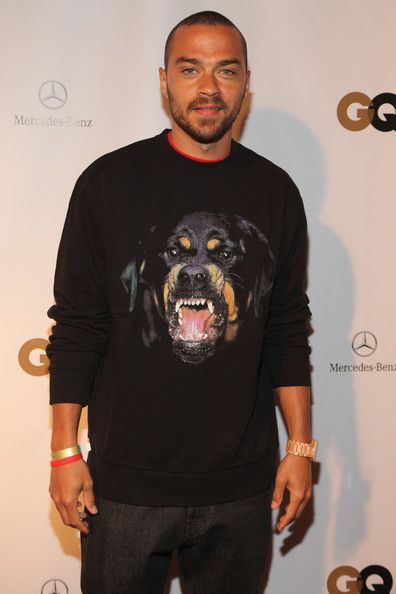 Actor Jesse Williams, who also played in the football game, posed for pics and checked out a few items at the Elms Mansion as well.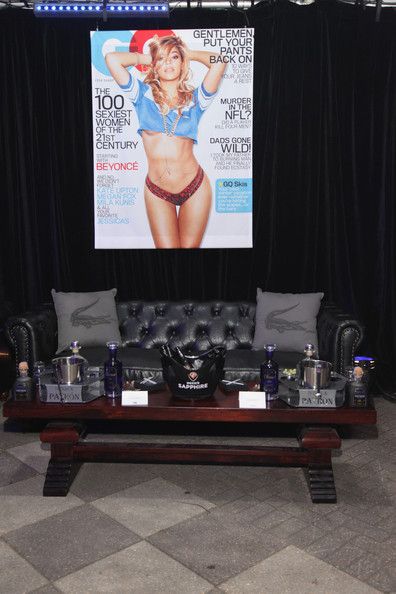 And Beyonce's February 2013 cover dominated the GQ/Lacoste lounge.
TV personality Sway was seen at the Audi Forum party at the Ogden Museum of Southern Art.
"Losing You" singer Solange appeared at the Audi event too.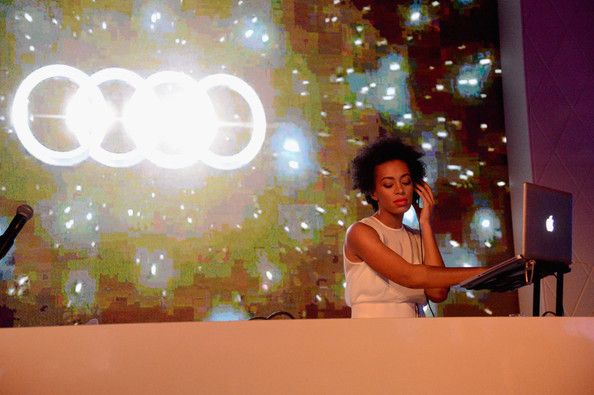 Later, she jumped on her MacBook Pro and got the crowd moving.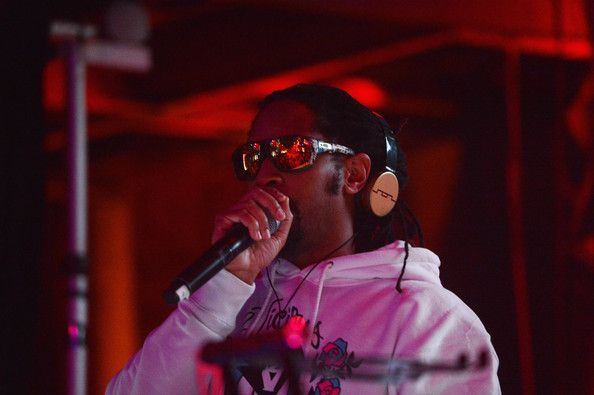 Lil' Jon also took a turn on the mic for the Audi audience.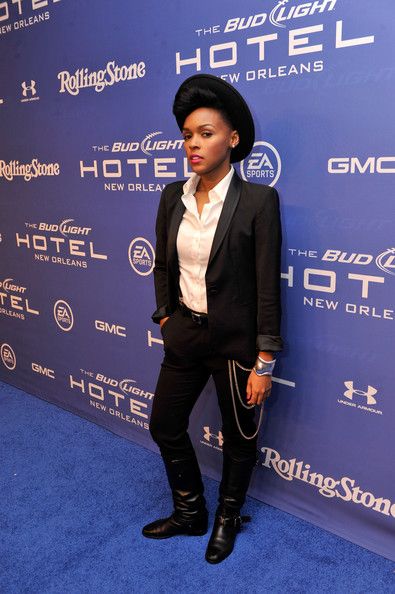 Meanwhile, Janelle Monae performed onstage at the Bud Light Hotel.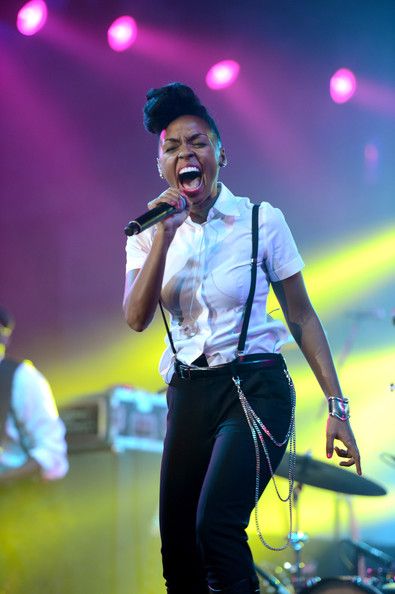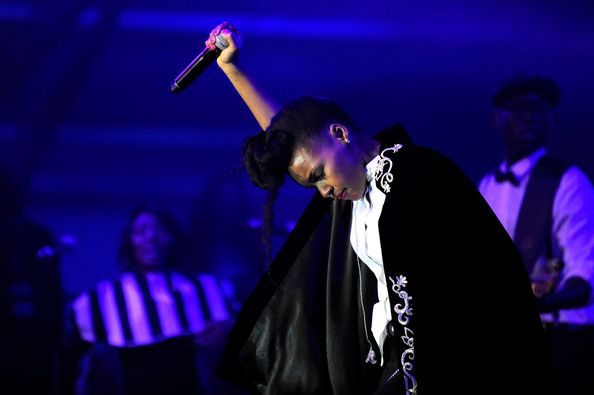 In addition to a stellar solo set, Janelle performed with one of her idols.
Stevie Wonder was a part of the concert which also included Gary Clark Jr. at the Bud Light Hotel.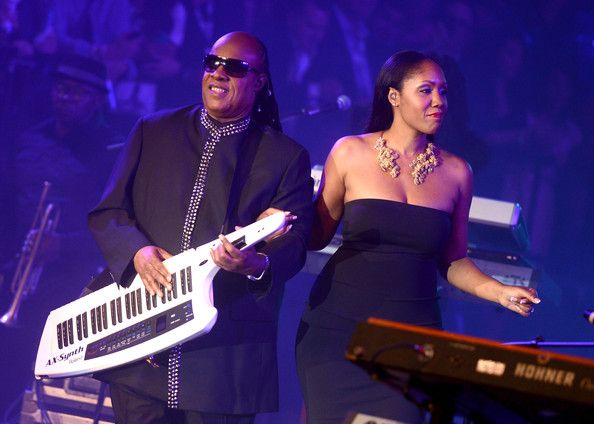 He also performed with his daughter Aisha Morris.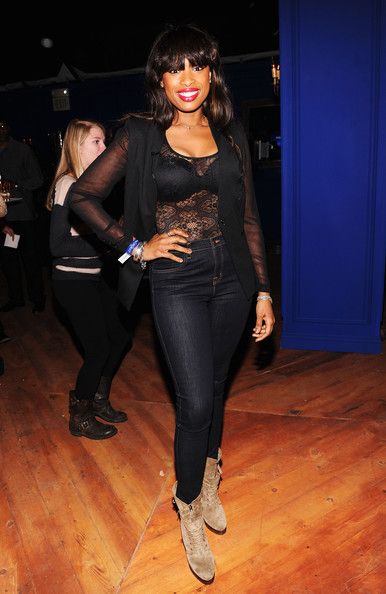 And Jennifer Hudson was spotted at the Samsung Galaxy "Shangri-La" Party.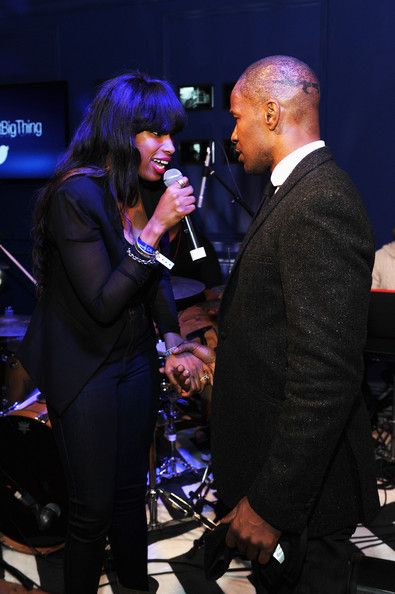 She serenaded her Dreamgirls co-star Jamie Foxx.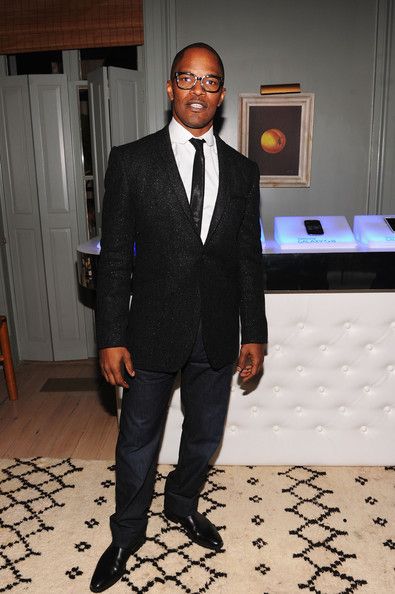 Jamie also put his vocals to good use on the mic.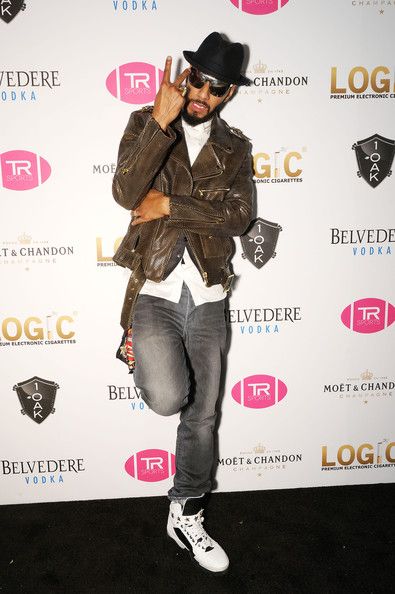 DJ Swizz Beatz attended the 1 OAK party presented By LOGIC Electronic Cigarettes.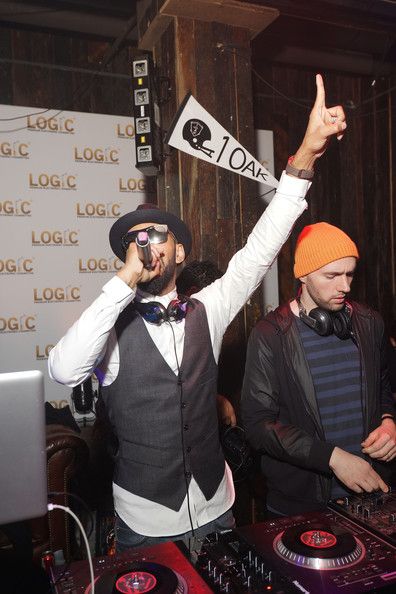 The event was held at Jax Brewery.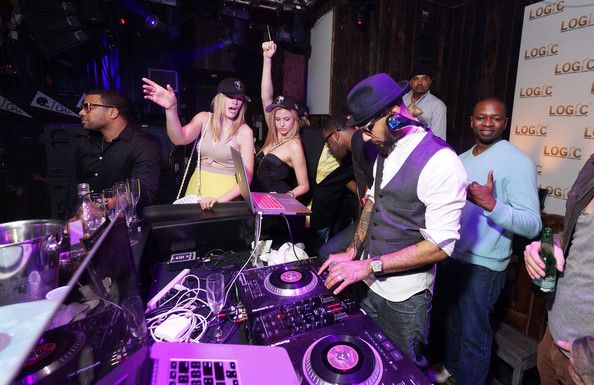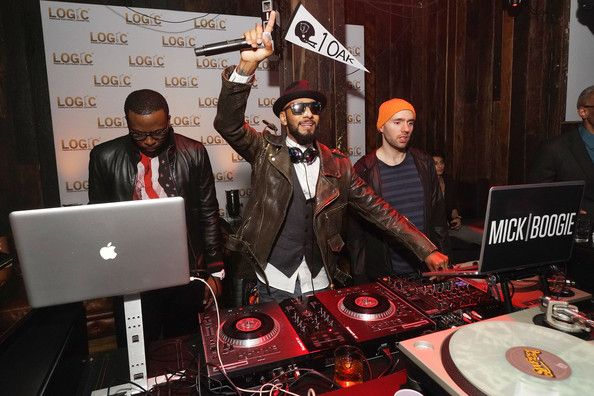 Swizz Beatz keep the crowd's feet moving on the turntables.
Anthony Mackie, who just landed a role in The Avengers 2, attended The Giving Back Fund's 4th Annual Big Game Big Give Super Bowl Celebration.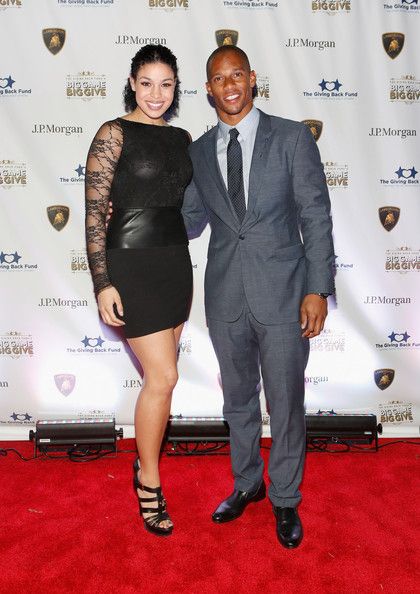 NY Giants wide receiver Victor Cruz posed with singer Jordin Sparks on the red carpet.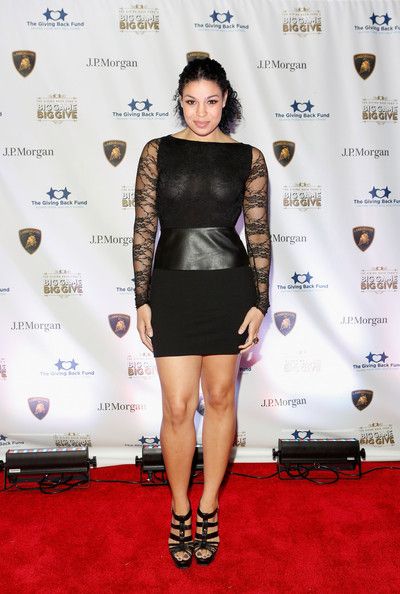 Jordin wore a Bailey dress and YSL shoes.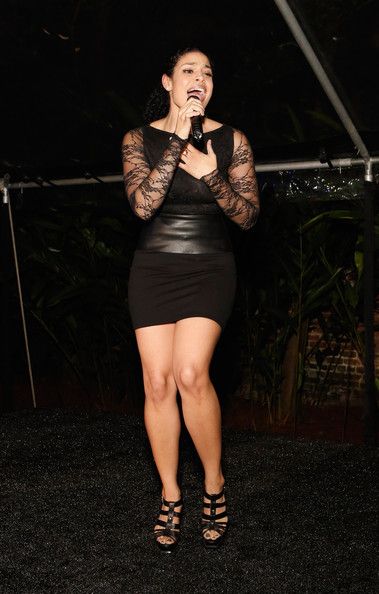 After walking the carpet, Jordin performed for the crowd gathered at the event.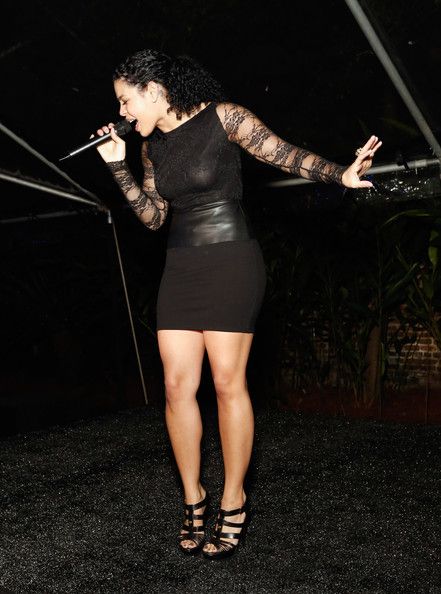 Fun fact, Jordin's dad used to play for the NY Giants. 
BONUS: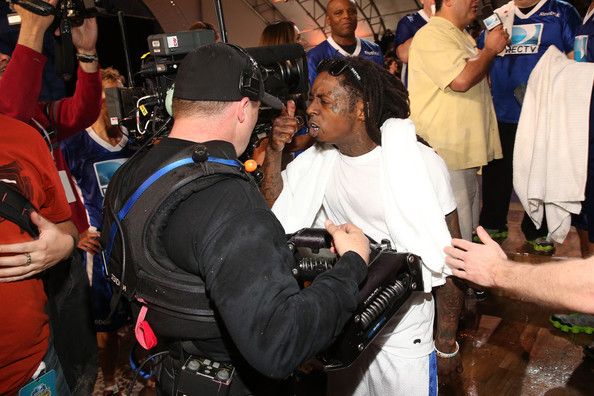 Pics have emerged from the shouting match that Lil' Wayne was involved in after the DirecTV Beach bowl yesterday.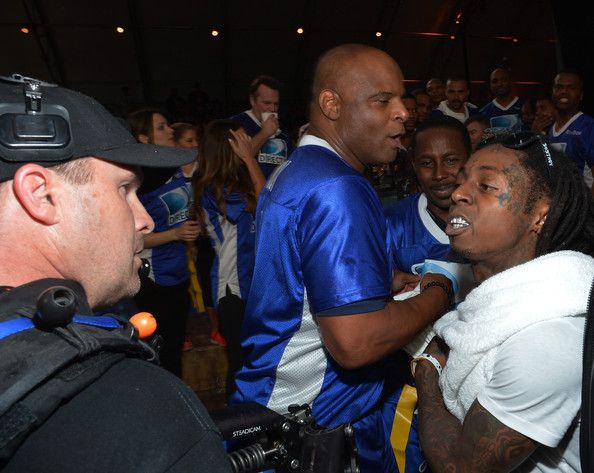 Lil' wayne was a party of the White Team, who lost the match, but seemed to have an issue with a cameraman...not one of his opponents.
Deadspin reports that Weezy rushed at the guy but was held back by Desmond Howard.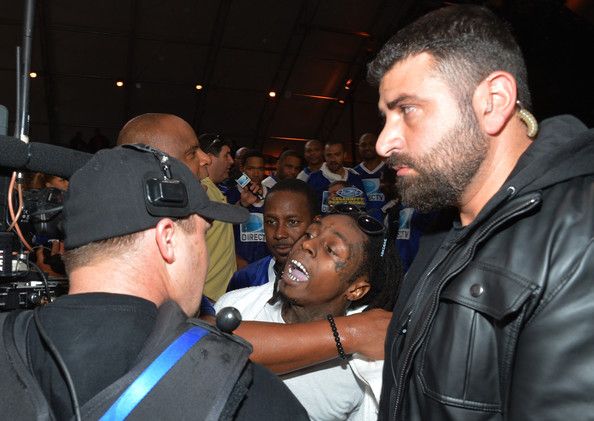 The issue was obviously resolved because Wayne made it to the GQ concert later that night.
Photos via Jason Merritt/Getty Images North America/Ryan Theriot/Getty Images North America/Jamie McCarthy/Getty Images North America/ Cindy Ord/Getty Images North America/Stephen Lovekin/Getty Images North America/Gustavo Caballero/Getty Images North America