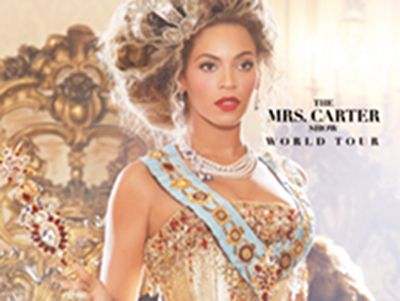 Grab your lacefronts plus an extra in honor of Blue Ivy Carter.  Because, according to a leaked promo pic on LiveNation's UK ticketing site, Beyonce Knowles Carter is about to head out on her fifth world tour.
Deets inside....
Looks like the year of Beyonce is officially in full swing.  And we're only in the second month.  With only a little ovr a day left till her big Superbowl Halftime show, LiveNation UK just leaked a teaser pic of what seems to be an upcoming tour.
There are no details on the website yet, but the promo pic (which was just a small pic on the site) reads, "The Mrs. Carter Show World Tour."
And could this also be the name of her new album she's reportedly been in the studio working on?  Reports have revealed that the "End of Time" singer is working with folks like Justin Timberlake, Timbaland, and Azealia Banks.  We love it already. 
And the pic also looks like it could be part of this mystery shoot posted recently as well.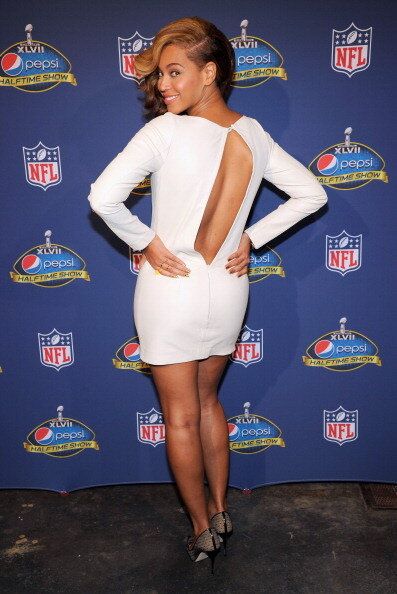 Bey hinted that some type of tour announcement would be made soon, but not necessarily this soon.  When asked at Thursday's Superbowl press conference, she responded:
"I may have an announcement after the performance -- fans should just stay tuned to see."
Looks like the cat may be out the bag just a little early.
And check out her cute interview with the NFL network during Thursday's post-press conference media junket. She showed host Deion Sanders she's a true Texas girl by doing his famous "Must Be The Money" dance.  And she revealed baby Blue Ivy is starting to talk--and she already knows the "Single Ladies" dance and sings "Uh Oh".  Loves it!