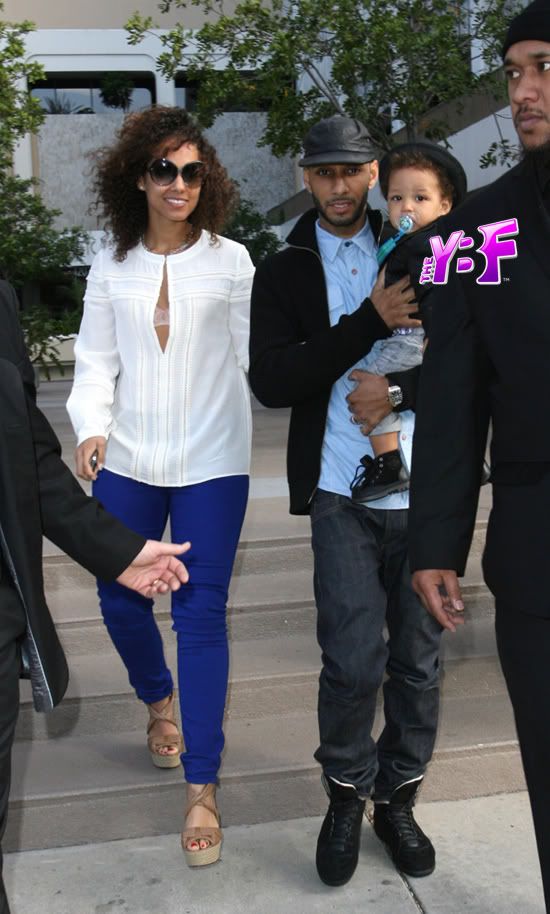 Despite the recent Megaupload controversy Swizz Beatz has been caught up in, he took his fam, Alicia & Egypt Daud Ibarr Dean shopping in West Hollywood yesterday to fight the blues.
Cute pics of the Deans inside..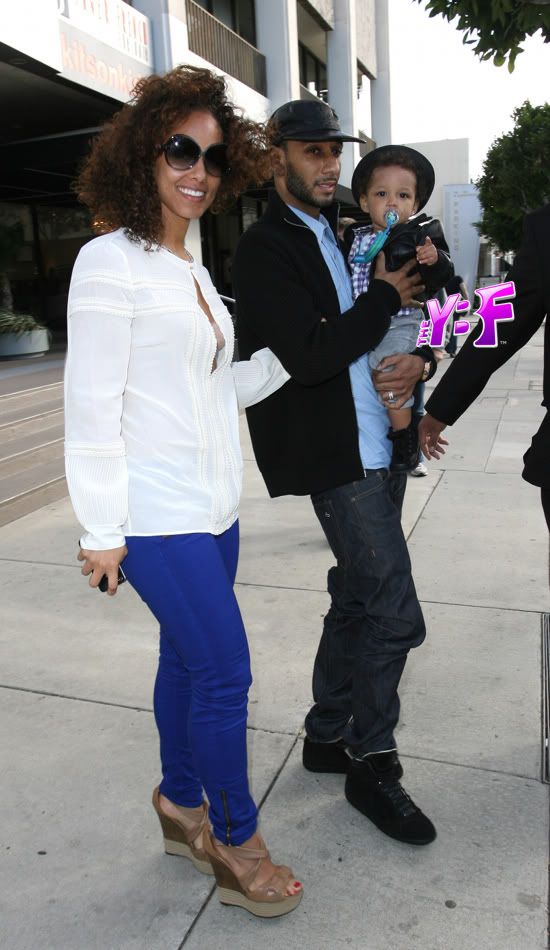 Alicia, who turns 31 this upcoming Wednesday, and her electric blue pants made a fresh and fab appearance alongside her hubby Swizzy and 1-year-old son Egypt.  The fam made their way to Kitson Kids in West Hollywood to cop Egypt some fly new gear. 
How cute is his brimmed hat?!  Loves this kid...
BONUS: Peep this video of Baby Egypt, stage name DJ Egy, hitting the 1's and 2's from his high chair. Alicia tweeted, "Wow!! Rockin from the highchair!!! So fly!!!! Courtesy of @THEREALSWIZZZ *heart melts* ;-)"
The Randomness:
1.  Jay-Z's 40/40 club shut down for health violations just one day after opening and faces 'C' grade. STORY
Pics via SPLASH