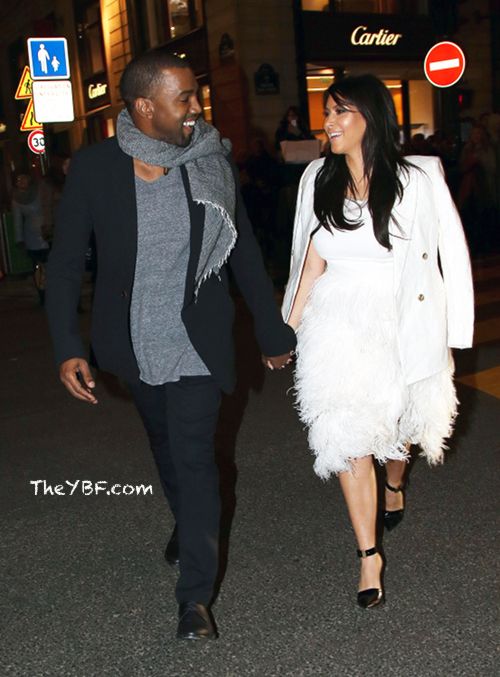 Kim& Kanye were all smiles and full of fluff....literally...as they made their way around Paris on an all-out shopping spree last night.  Check out the camera loving twosome on a shopping binge at their fave luxe stores inside...
What better way to celebrate your baby on the way and making a lot of money doing a whole lot of.....exactly what we see here?  To shop some more while the cameras track your every move.
Kim K. threw on a feathered white dress and black ankle strap heels (we're guessing this was Kanye's pick) to shop away her troubles going on back home.  While her stepmother Ellen Kardashianhas released Kim's father Rob Kardashian's alleged diaries that reveal Kris Jenner's abuse on Kim and cheating ways, the Kardashian kids are pissed.  At least on Twitter they are.  While the fam is disclaiming the authenticity of the diaries and seem so upset by it, Kim was spotted laughing it up with her boyfriend Kanye in Paris.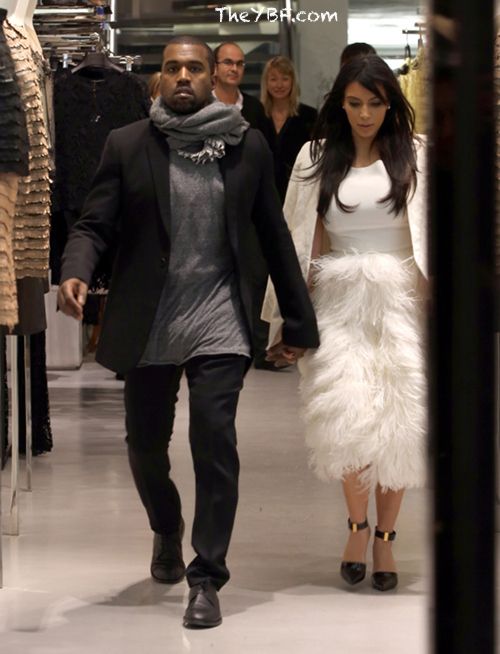 He paraded her around their fave spots--Hermes, Cartier, Lanvin and Ermanno Scervin--to pick up some new additions to their wardrobe.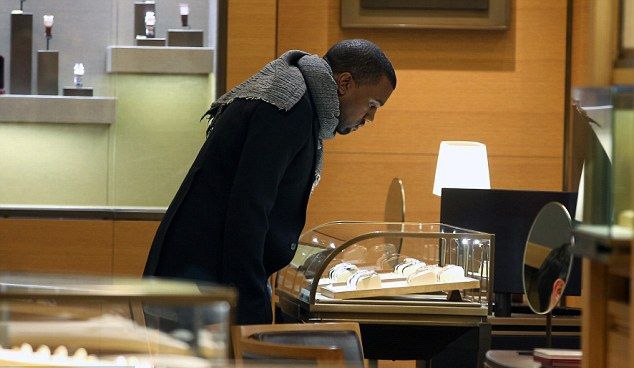 Kanye previously bought his baby mama 5 Cartier bracelets that she showed off to her Twitter followers yesterday: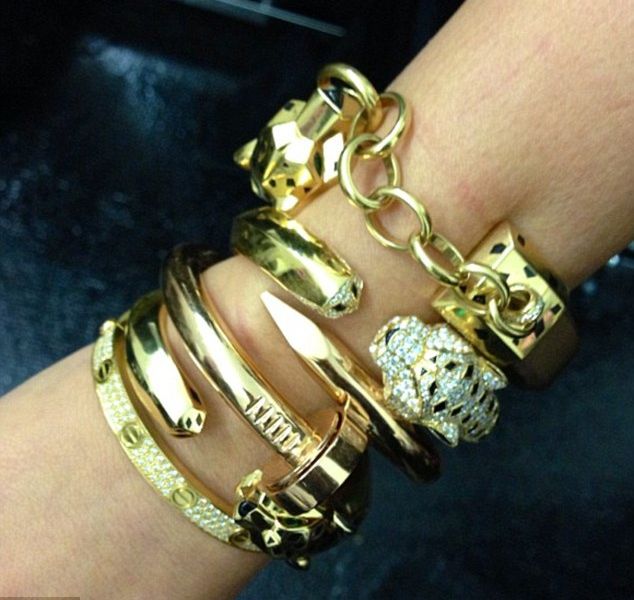 Well isn't that special.  We can say we're loving the smile 'Ye has on his face.  And since Kris Humphrieshas said once again he does not plan on agreeing to the divorce until Kim fesses up that she faked the marriage, this might be as close as Kim & Kanye are going to get for a while.
Pics: FameFlynet/Twitter