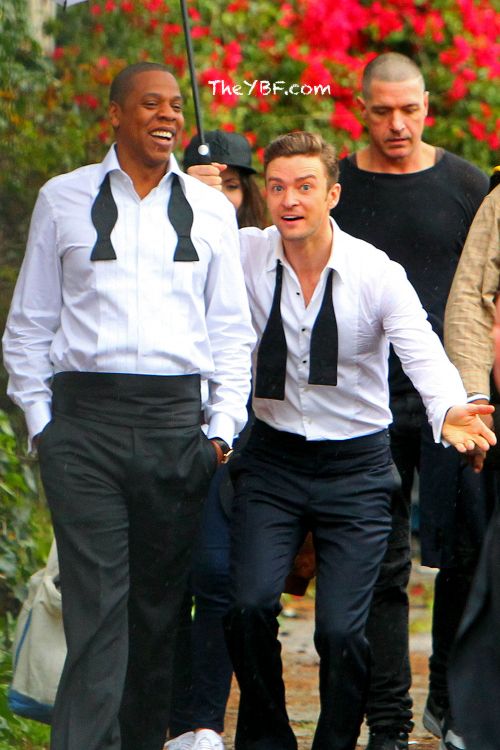 The fellas know how to have fun.  Jay-Z jetted to L.A. yesterday after dropping his wife off in New Orleans.  And it was all to shoot the new "Suit & Tie" video with Justin Timberlake.
Check out their pics from the first day on set inside...
The "Suit & Tie" video shoot is officially underway in L.A.  And since it does rain in southern California sometimes, Jay & JT joked around holding up an umbrella to keep them dry as they walked back to the trailers.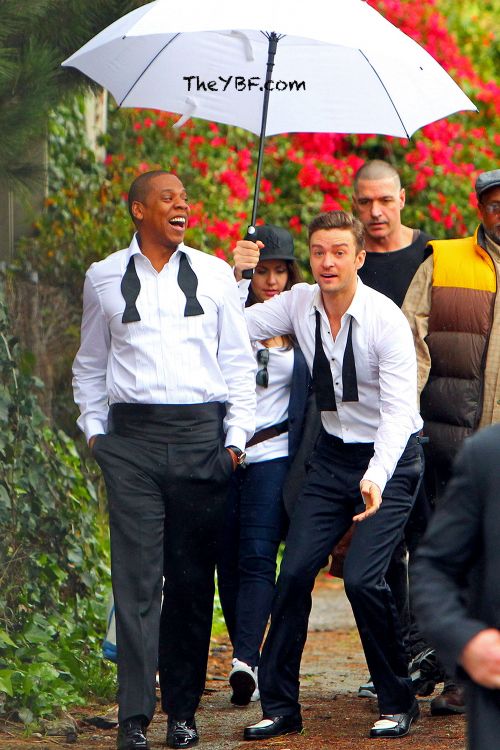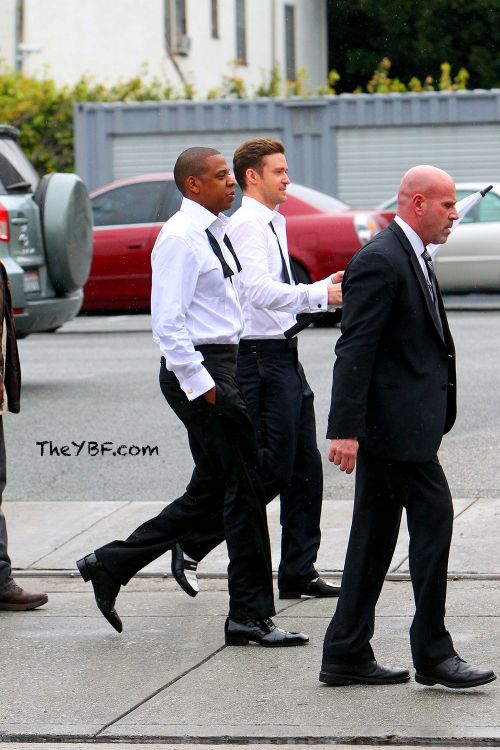 The married fellas were decked out in their tuxes for the occasion, of course.  And it looks like they're about to make some classic footage for the first track off Justin's upcoming album, The 20/20 Experience, dropping March 19th.  Can't wait!
In the meantime, check out the Sinatra-style lyric video for the track below: 
Pics: Pacific Coast News