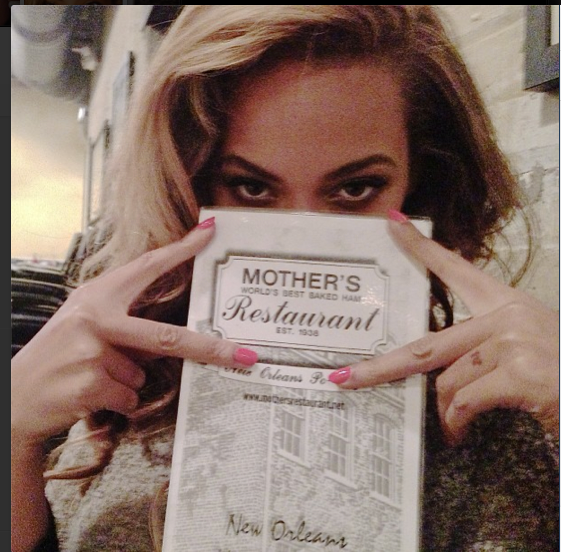 As video proof and a new statement from the Marine Band surface that may shoot down Beyonce's lip synching rumors, the superstar diva has already landed in New Orleans ahead of her huge Superbowl performance.
Check out the Marine Band's new statement and video proof from Bey's Inauguration performance mic feed inside...
Fresh off her performance of the National Anthem at Monday's Inauguration, Beyonce hopped a jet to New Orleans.  And she posted a pic to her Instagram at the city's famous Mother's restaurant.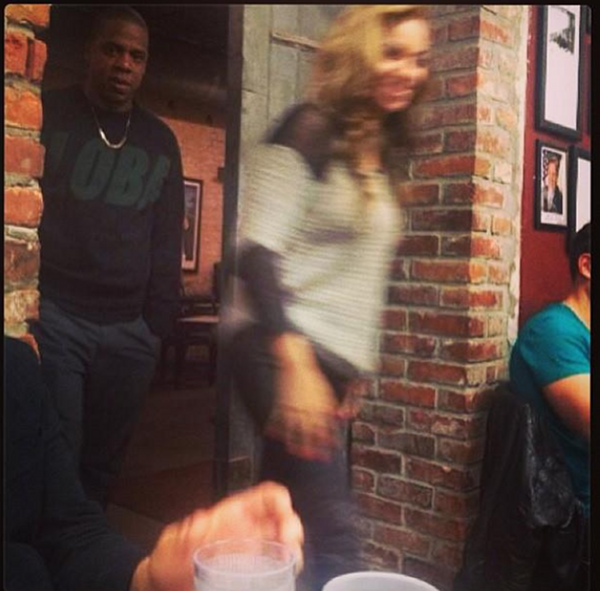 She and Jay were spotted grabbing some dinner there. And it seems like she's getting a jumpstart on rehearsals for her Superbowl halftime show performance.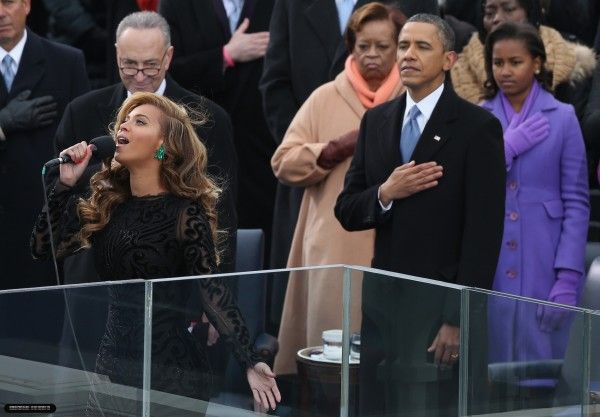 And even after a beautiful performance of the National Anthem at yesterday's Inauguration, chick caught hate from the masses.  Well, from certain sites who kicked off reveling in possible misinformation.
Sites like the NY Post and TMZ reported earlier today that they spoke with Marine Corps Band Master Sgt. Kristin duBois.  And she told them the band was notified at the last minute that Beyonce would use a pre-recorded voice track. While reportedly all artists pre-record their music for the outdoor Inauguration due to unpredictable factors like weather, not all artists rely on it solely.  Many sing to the backing track.  However, duBois said she didn't know why (alleged) lip synching was chosen by the singer:
"It's not because Beyonce can't sing. We all know Beyonce can sing. We all know the Marine Band can play," she said.
That brings us to this evening.   And the Marine Corps Band has now backed off that earlier statement. 
Marine Corps spokesman Capt. Gregory Wolf told the Miami Herald that because there was no opportunity for Beyonce to rehearse with the Marine Band, a live performance by the band was ill advised. They chose a pre-recorded track for the band's portion of the song.  He stated:
"Regarding Ms. Knowles-Carter's vocal performance, no one in the Marine Band is in a position to assess whether it was live or pre-recorded."
 
In other words, he knows the Marine Band's music was not live, but cannot confirm whether Beyonce lipsynched.  Neither the Inaugural organizers nor Beyonce's rep have responded to requests for a statement. 
A video that the Wall Street Journal posted yesterday (before the rumors) actually uses the audio from her mic (as they recorded from the stage) instead of the speaker system like the tv outlets used.  And you can hear her voice over the track, including the feedback from the mic which explains why she removed her earpiece. Check it below:
By the way, she also just opened up The BeyHive Blog on her website with all her personal favorite things.  Chick is about her empire these days...
Pics: Tumblr/Instagram