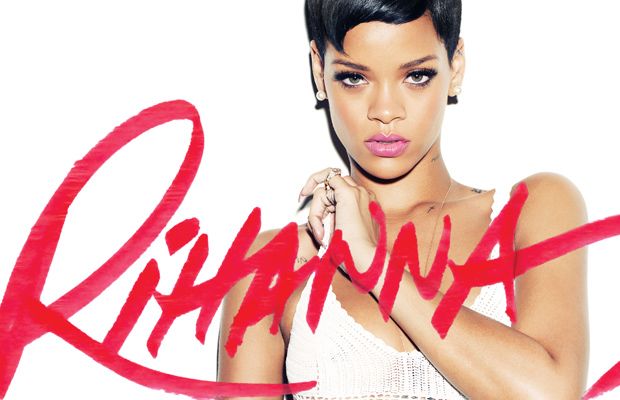 Talk about being ready for your close up.  Who needs just one or two covers for one issue...when you can have SEVEN.  To celebrate her seventh studio album Unapologetic, Rihanna rocked 7 different covers for the February/March 2013 issue of COMPLEX Magazine.  And yeah, they're all pretty sexy.
Check the pics inside, plus how she balances a bit of narcissism with having a humble connection with her Navy...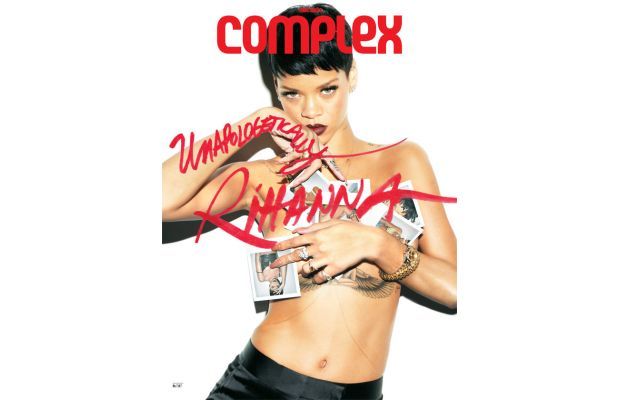 Rihanna spent much of 2012 being extra unapologetic...and that ish isn't stopping in'13.  And there's something pretty refreshing about that.  While she knows how to set people off by flaunting her roller coaster relationship with Chris Brown in people's faces, she still knows how to remain vulnerable and close to all umpteen million of her Twitter & Instagram followers.
So it's only right she spent her interview giving tips about how to take the best selfie (she's perfected that craft over the years with hundreds of those a month), why her relationship still is nobody's business, and why she's unapologetic about seeming like a walking contradiction sometimes.  Like how she could be narcissistic yet humble.
On taking the best self-snapshot

"Get a good light.  Get a good angle on what's working for you that day.  If it's boobs, make sure you hit that. If it's face, make sure it's fierce."

On loving to take her self pics

"It's narcissistic, but whatever—everyone does it. I'm capturing personality... Everybody has their thing they like or don't like to see. It's all in your head. That's why people take their own pictures, because it's difficult for someone else to capture what you seek."

On having 0 f*cks to give

"When I was making this record I had no intention except the truth.  So whatever is there is real. It's raw. That's why the album is called Unapologetic."

"I held back before. I didn't show a lot of myself. I was very guarded," she says. "I needed to be open and free and fearless. Basically say, 'Fuck it.' What's the worst that can happen? They'll hate me? They've done that before."

On her relationship with Chris Brown

"People take the little bit of information they're fed, and they draw a picture of who you are," she says. "Most of the time it's wrong."

On she and Chris talking slick about their relationship

"We don't start the trouble, but that's how we're defending ourselves—by saying some slick sh*t."
If only she could be so adamant about perfecting her performance skills as she is about taking the best Instagram pics....
More of her hot covers: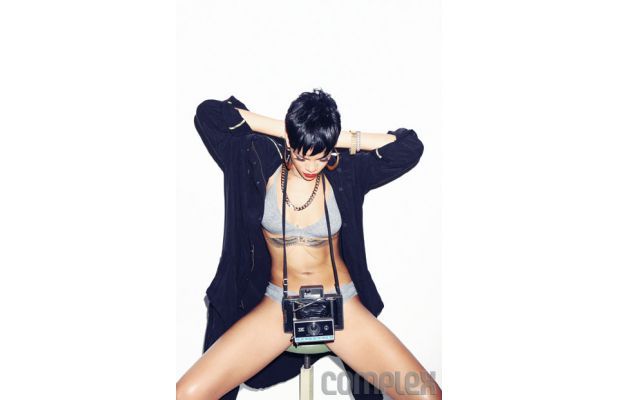 Seven different Rihanna covers not enough?  She also did an exclusive gallery of selfies--since she's become the Queen of those on Instagram--for the issue.  Here's a few: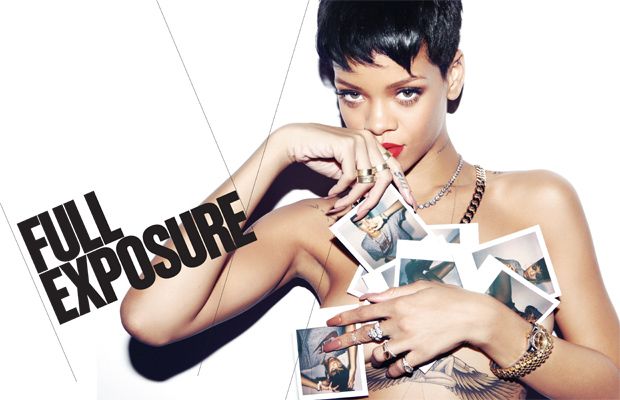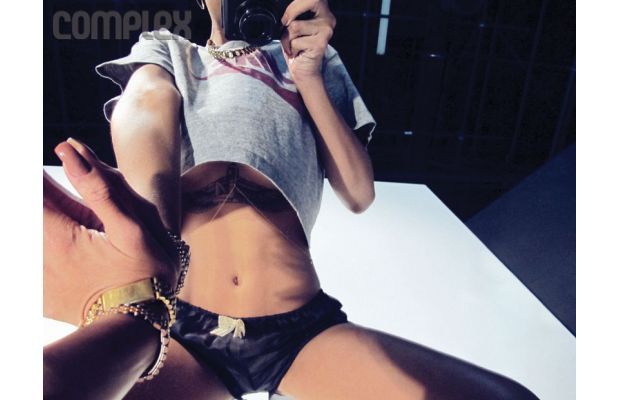 Check out the rest over at COMPLEX.
Photographer Zoe McConnell