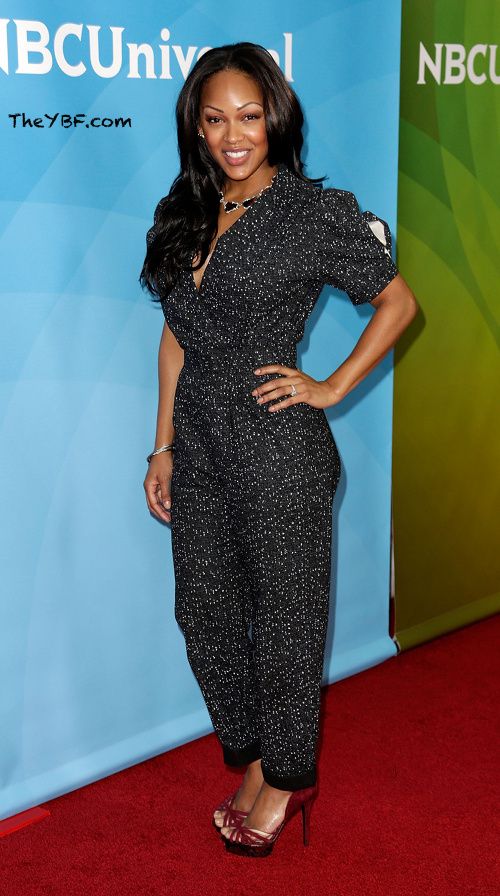 Meagan Good is on her promo run this week for her upcoming NBC show "Deception."  Check out her and co-star Laz Alonso hitting the 2013 Winter TCA event in Pasadena, plus Meagan dishing on her recent honeymoon over the holidays on "The Today Show"....
Rocking a black and white dotted pantsuit with red heels, Meagan Good made her way to the Langham Hotel in Pasadena, CA for Day 1 of the NBC Universal Winter TCA Tour 2013.  The gorgeous gal, who plays a detective turned undercover agent, is out promoting her brand new series "Deception" on NBC.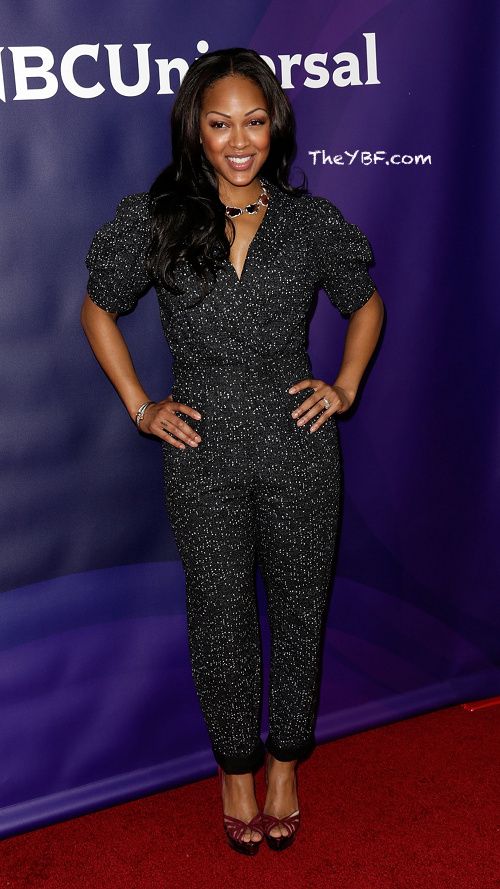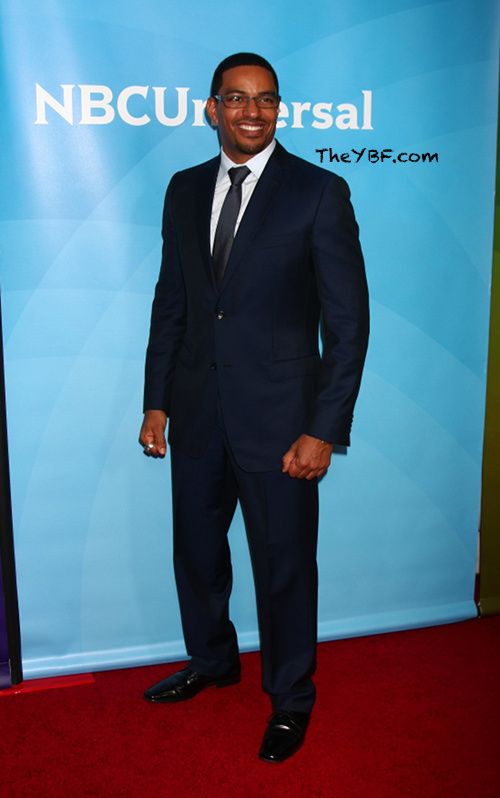 Laz plays a New York FBI agent with an interesting past with Meagan.  Even though we didn't love the first three episodes we screened as much as other shows, we hope the YBF folks like Meagan and Laz remain on the screens in leading roles.
What to expect from the series: A soapy "Revenge" meets "Scandal" vibe, with less than shocking shockers.  But Meagan, who's got some interesting love scenes, stays fab at all times.
Newlywed Meagan, who currently lives in Brooklyn while shooting the show, also hit up "The Today Show" this morning to chat with the hosts about the show:
She revealed that she and her husband went to Mexico during the Holidays to take their official honeymoon after getting married several months ago.  And they finally got to relax, but didn't know what to do with themselves since they're so used to working all the time.
Here's another preview of "Deception." The show premieres tonight at 10/9p CT.
Pics: WENN