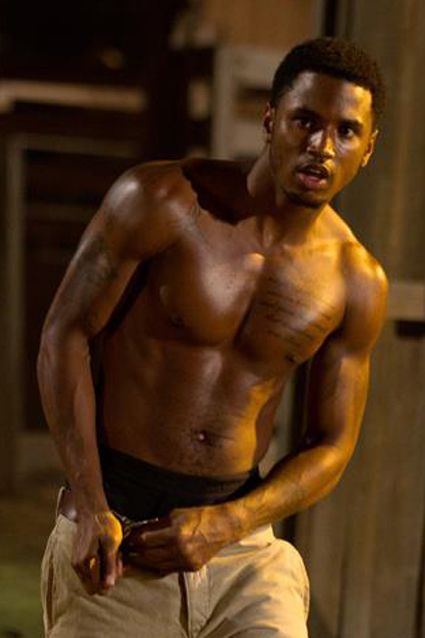 Trey Songz used his killer sex appeal to take his big screen debut straight to the top.  The Texas Chainsaw 3D movie he co-stars in debuted at #1 at the box office this weekend. Deets inside, plus watch a new trailer for the NBC hit "Smash."
Trey Songz's appeal to female fans has been verified with the surprising success of Texas Chainsaw 3D at the box office this weekend.  The film took in $23 million over the weekend making it the second-biggest opening for the franchise ever.
A polling company found that Trey's female fans made up more than half of the opening-weekend audience.  Does this prove Trey Songz could go on to become one of Hollywood's top box office draws?
Django Unchained is still making waves at the box office as it collected $20.1 million, bringing its domestic total to $106.4 million.

Here's how the rest of the box office played out:

1.  Texas Chainsaw 3D, $23 million
2.  Django Unchained, $20.1 million
3.  The Hobbit: An Unexpected Journey, $17.5 million
4.  Les Misérables, $16.1 million
5.  Parental Guidance, $10.1 million
6.  Jack Reacher, $9.3 million
7.  This is 40, $8.6 million
8.  Lincoln, $5.3 million
9.  The Guilt Trip, $4.5 million
10. Promised Land, $4.3 million
And on television....
NBC is really pushing to make "Smash" a hit this season.  They've included a higher profile role for Oscar-winner Jennifer Hudson, a new cast album and a new "show within a show" storyline (which will allow the addition of young characters). 
Watch the new trailer above...