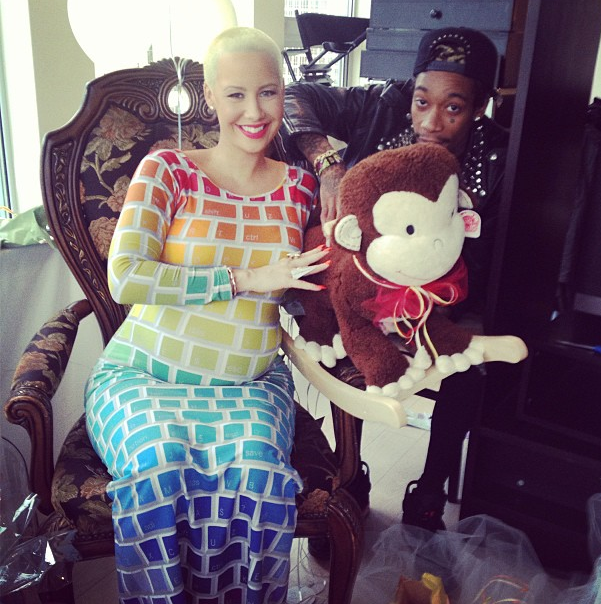 Amber Rose looked bright & beautiful for her baby shower yesterday in L.A.  Her fiance & baby's dad Wiz Khalifa was there to support of course, and their celeb friends Christina Milian, Tocarra, Lola Monroe and more all came out to shower gifts on the new Wiz Kid. 
Pics inside...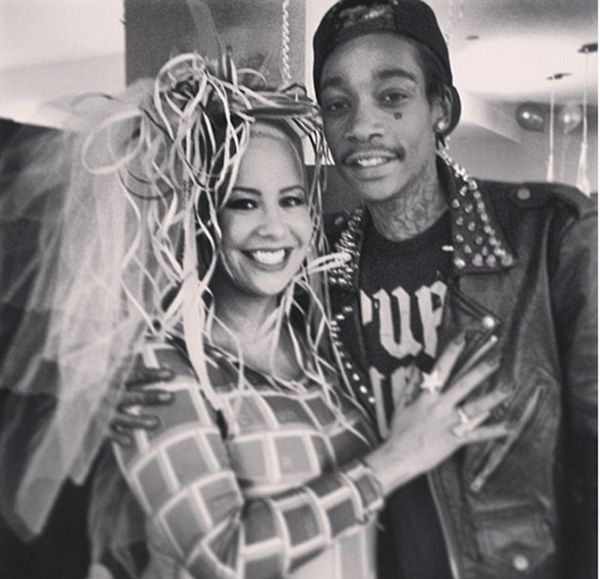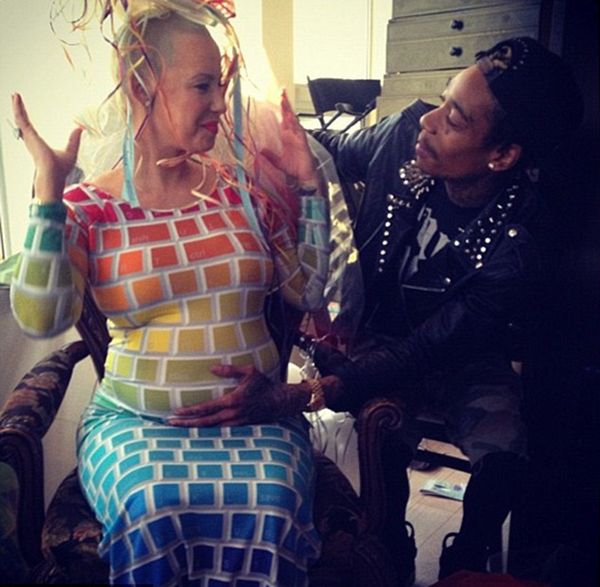 We're starting to love these two more and more....because it's so obvious they're so in love.  25-year-old Wiz & 29-year-old Amber partied it up with their friends Sunday afternoon--strictly G rated style since it was their big baby shower day.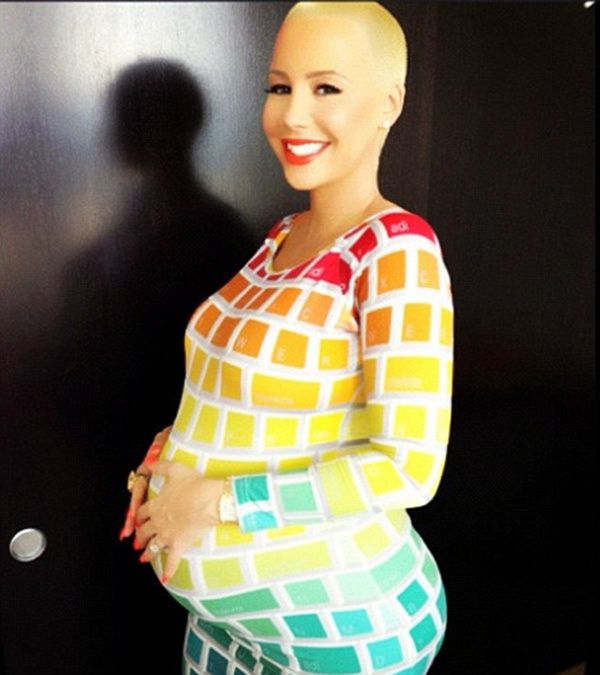 Amber, decked out in the brightest Jeremy Scott keyboard dress, looked over the moon happy receiving gifts from their friends and looking pretty with flawless makeup.
Wiz posted the above pic and simply said, "Beautiful". Awww.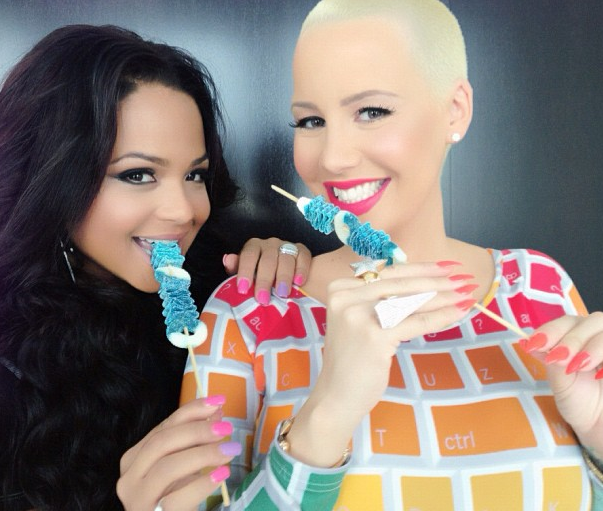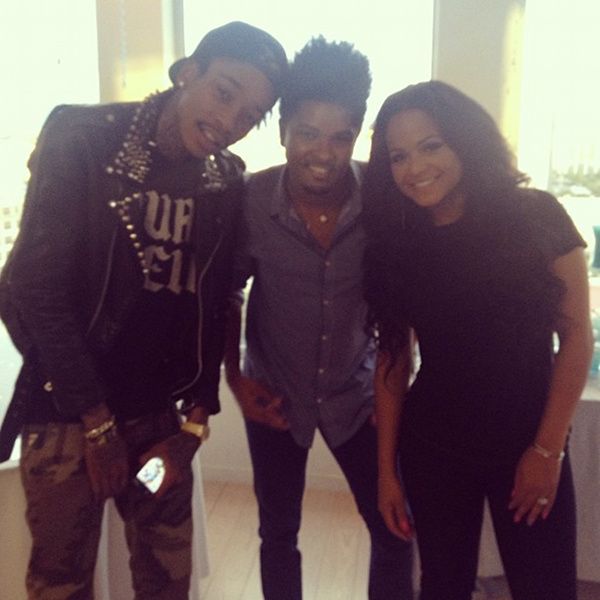 Christina Milian, Amber, and Ja'Maal Buster all chomped on colorful blue-themed candy and played those baby games everyone loves.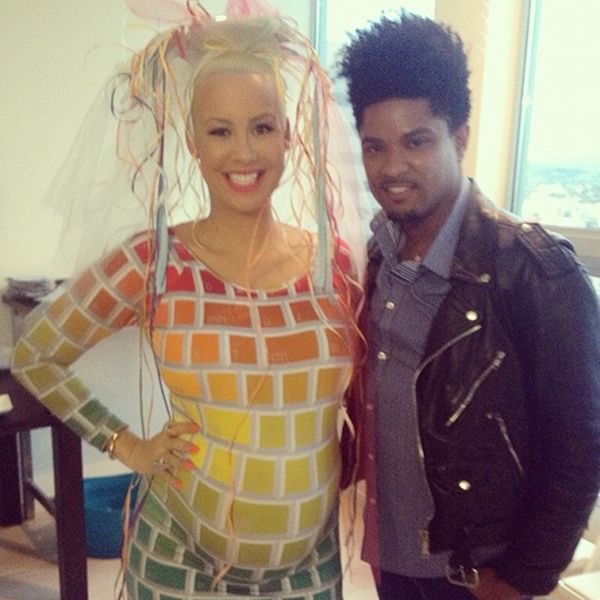 Wonder how many inches that baby belly measured up to be.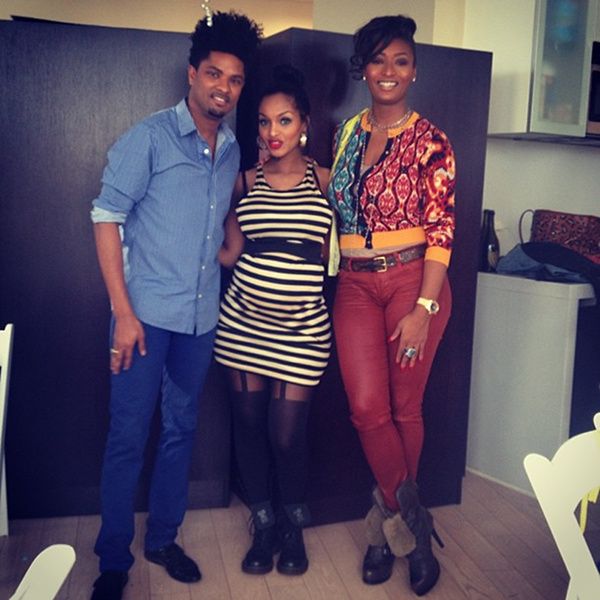 Lola Monroe, who is pregnant herself and signed to Wiz's label, was there to support her homie Amber.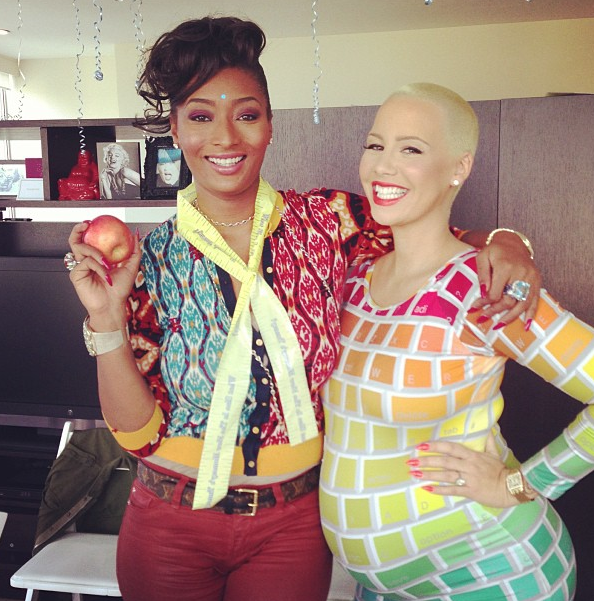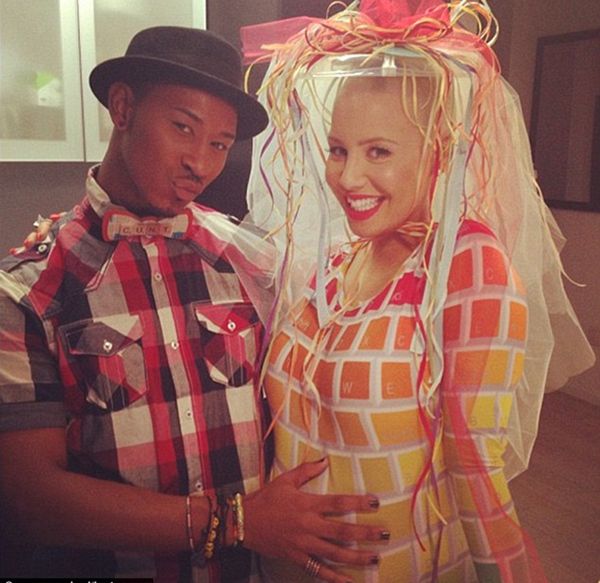 And fellow model Tocarra, who's still looking great these days, was there to support her girl and brought the healthy snacks.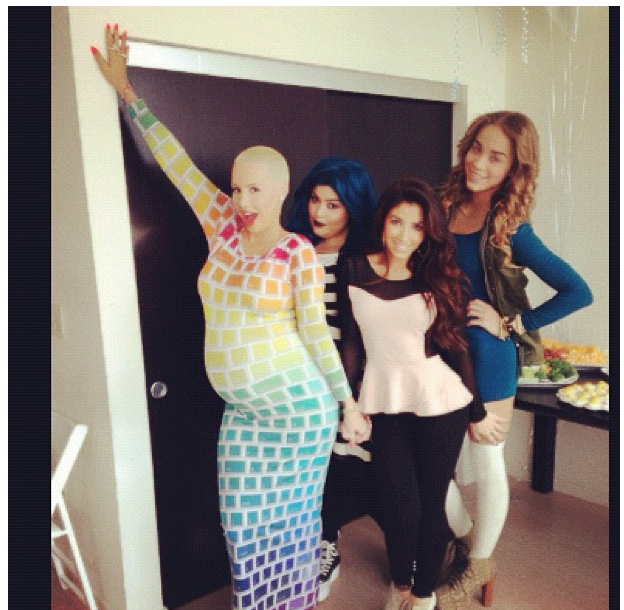 Dancer Melissa Molinaro was there.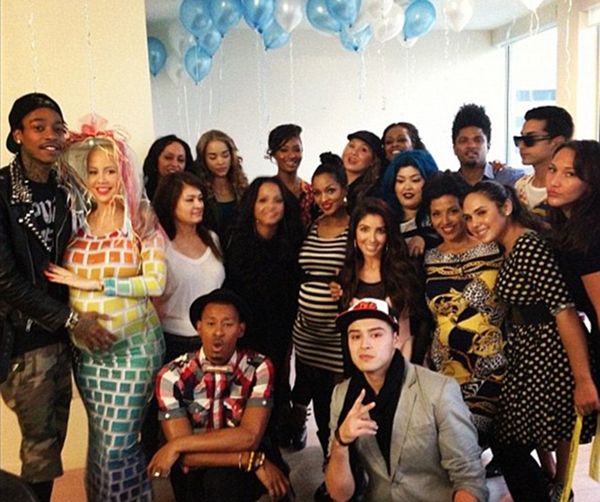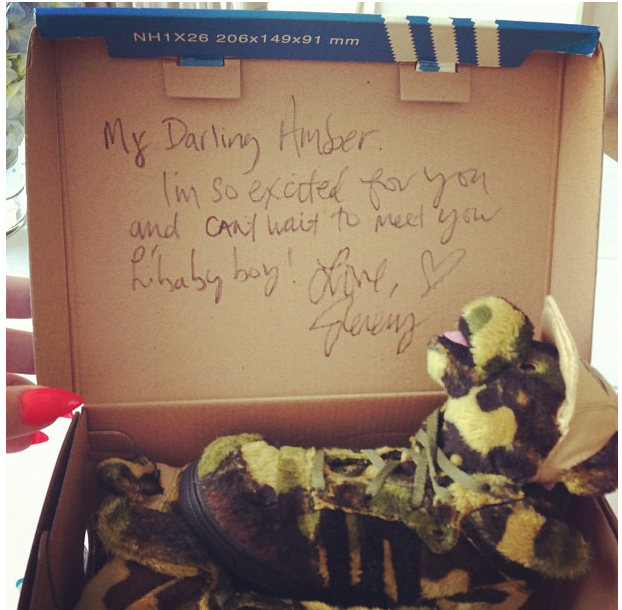 Designer Jeremy Scott sent over baby boy's first pair of designer sneakers, with a message.  Sweet!
*UPDATE* After the baby shower, Wiz was riding around L.A. and was popped by the cops....for not wearing his seatbelt in his brand new Porsche.  Safety is key Wiz.
Pics: Instagram