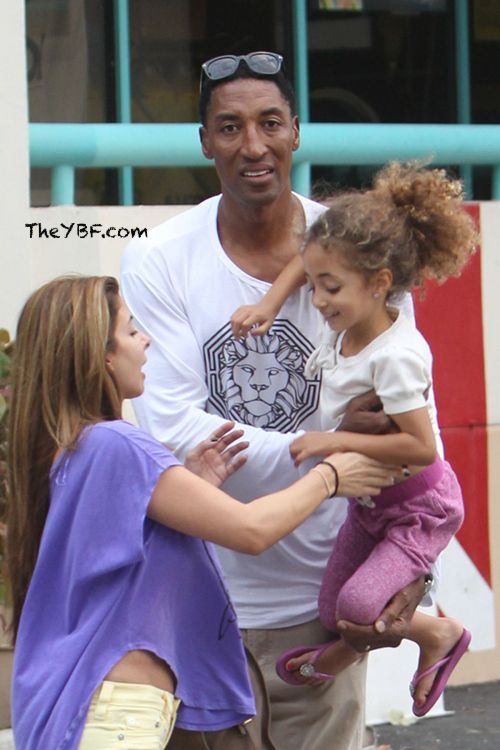 Chicago Bulls legend Scottie Pippen was spotted out at Miami Beach after a boat ride with his wife Larsa Pippen and their cute daughter Sofia.  Check out the family pics inside...
Former co-star of "Real Housewives of Miami" Larsa Pippen is still getting snapped by the paps.  She and her former NBA star hubby Scottie Pippen made their way out to the beach in their hometown of Miami.  And 47-year-old Scottie, who currently serves as senior advisor to Bulls' President & COO Michael Reinsdorf, was on daddy duty carrying daughter Sofia around as they made their way to the valet stand: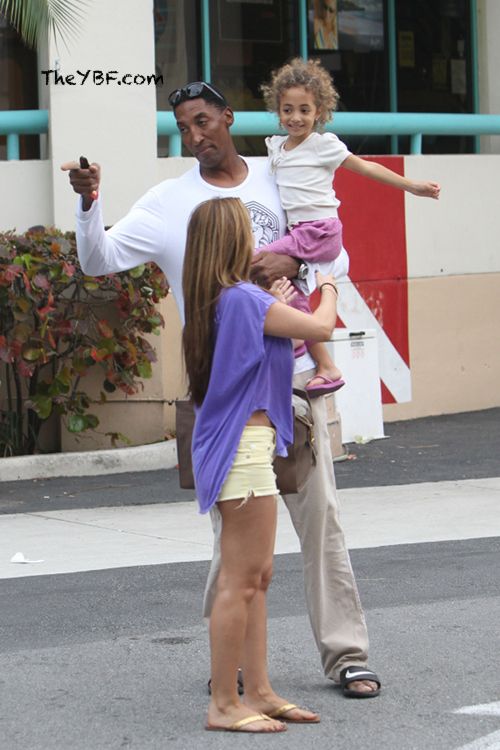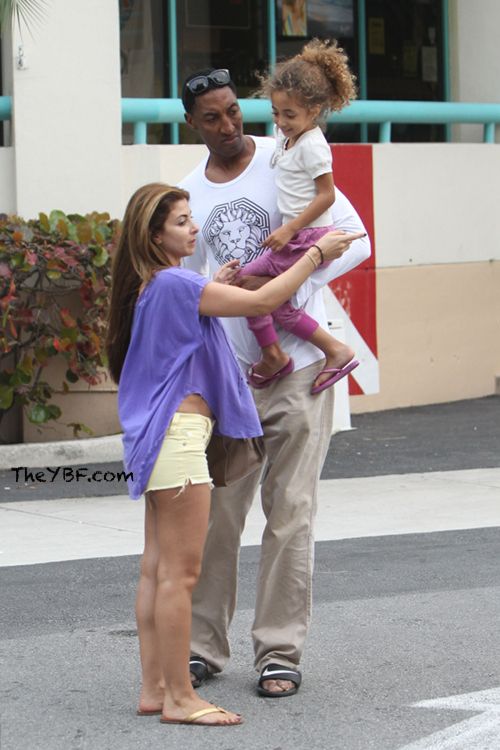 Larsa gave a little insight into how she raises the couples' kids after the world saw how absolutely spoiled she was herself.  She said on her Bravo blog during season 1 of "RHOM":
"I have the means to spoil my kids with whatever they want, but I choose not to because they have to understand the value of hard work.  My kids get rewarded for their efforts at school. So when I got their report cards from school, and saw their good grades I had to reward them. They said they wanted some pets and that they would care for them. I took them to a pet shop and we bought a rabbit, turtle, and a couple of lizards. They have been doing a great job of caring for their little buddies."
Anywho, Larsa now spends her days chillin' out with the fam and kickin' it with her good friend Kim K. whenever she's in town.
Pics: Pacific Coast News