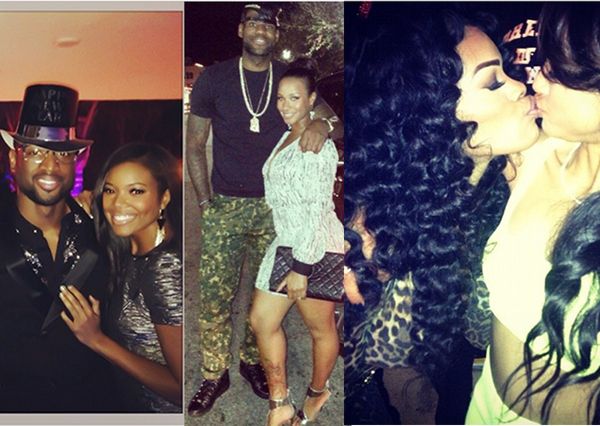 Celebs partied hard to ring in the new year.  And we've got what everyone was up to.  From Diddy and fam in St. Barts to the Heat ballers and their lovers in Miami to reality stars in Atlanta, we've got the pics....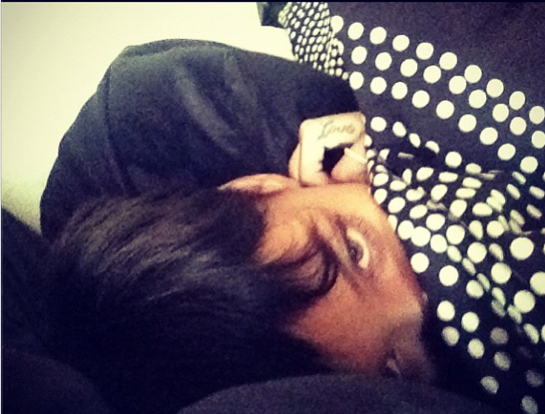 Rihanna is currently traveling around with Chris Brown as he continues his Carpe Diem tour.  And she posted a pic of herself under the covers this mornin saying: Good morning! Still haven't slept lol #hello2013
But it was Chris Brown's tweet that made everyone realize they were actually laying in bed together:
He said, "Morning."  And they clearly stayed up all night....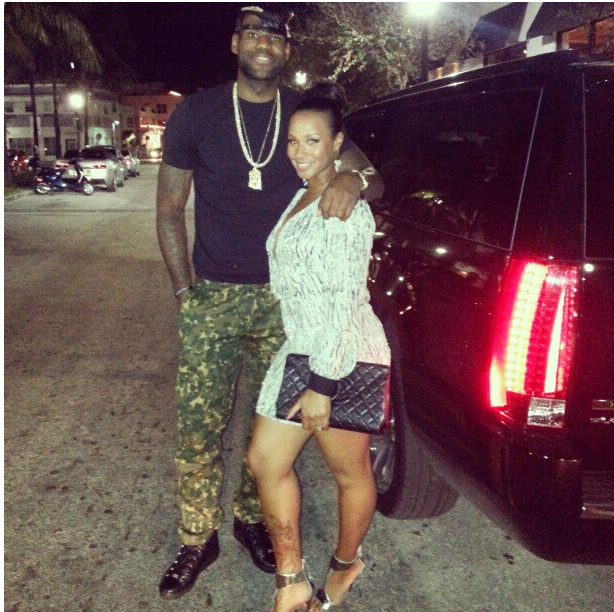 Down in Miami, LeBron James and fiancee' Savannah headed out to a party, just one day after Bron's 29th birthday.
And they were likely going to meet their friends Gabby Union, Dwyane Wade and Adrienne & Chris Bosh at James Royal Palm: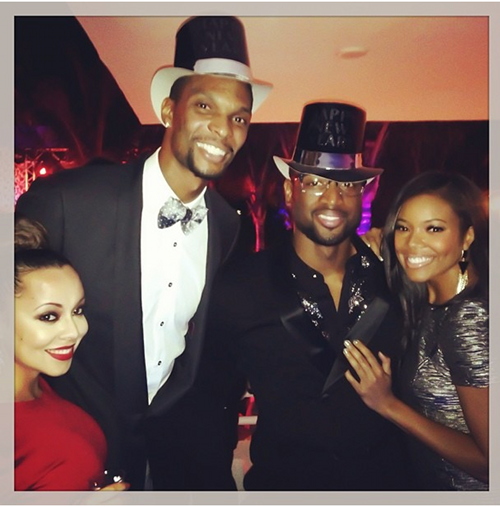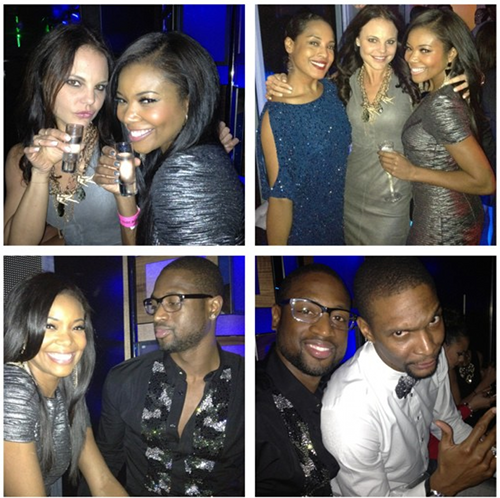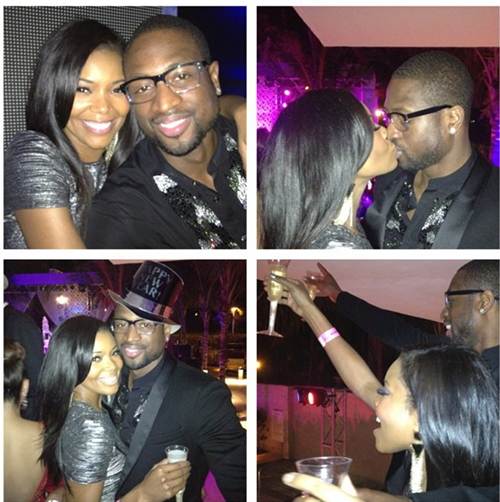 Gabby and Dwyane looked cute bringing in the new year with kisses.
Over in St. Barts, Diddy celebrated NYE (which was also Justin's birthday) with his sons Justin, Christian and Quincy.  His twins D'Lila & Jessie were there too, as well as their mom Kim Porter.
And Ne-Yo performed on the island.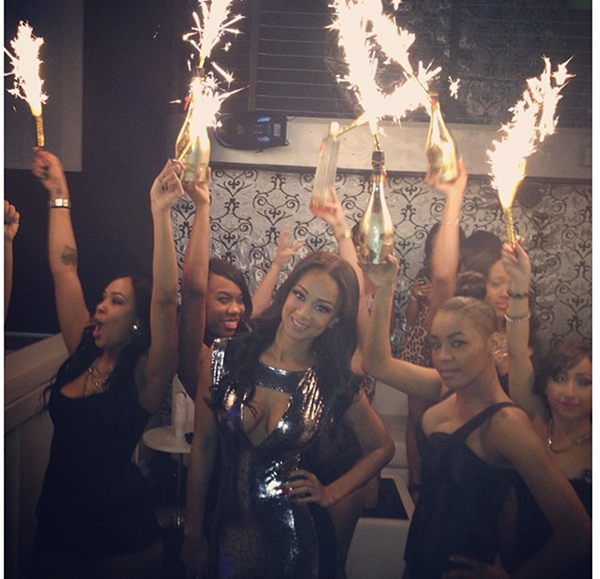 "Basketball Wife" Draya traveled down to Orlando to host the NYE party at Club Off Limits.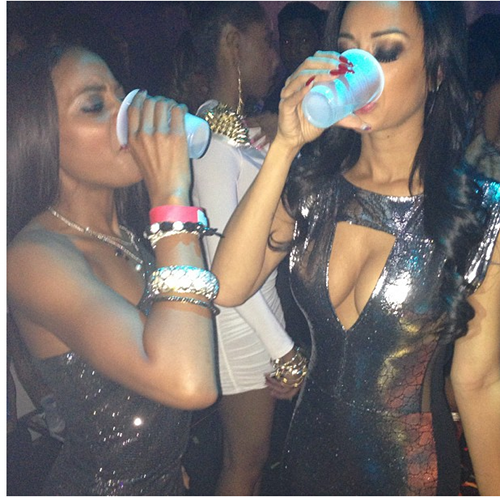 Former Miami "Basketball Wife" Royce hit the club too and downed some drinks with Draya.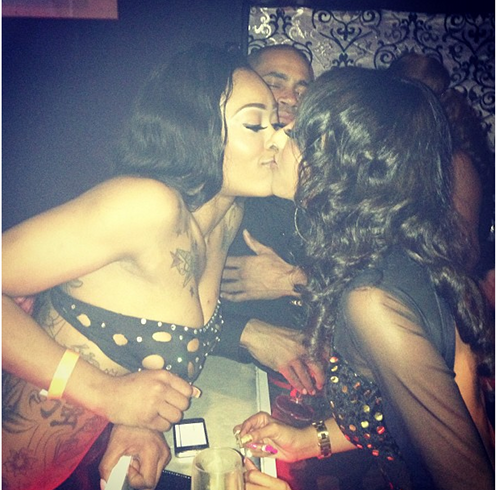 And y'all already know Draya was kissing all the chicks in there.
And speaking of chicks kissing: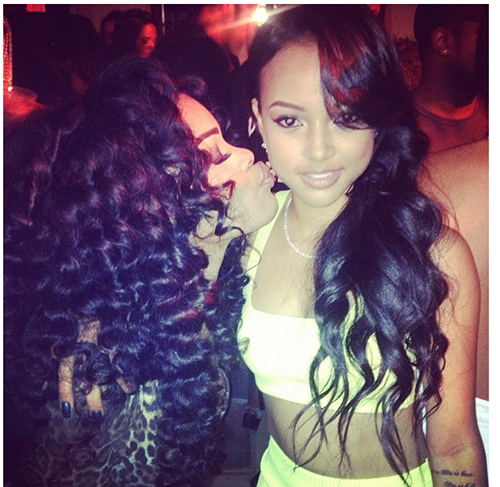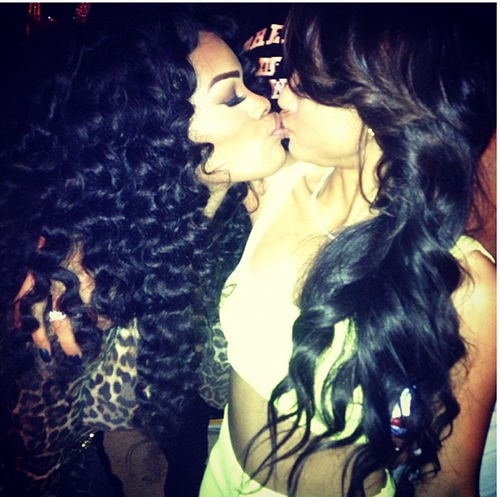 Teyana Taylor and Karrueche Tran made all kinds of nice while partying it up in Miami at Euforia nightclub.  They were each other's midnight kiss.  And clearly the good friends liked it.
Teyana posted a pic this morning of her "hangover outfit"....and it was Kae's "The Kill" gear.
Down in Atlanta: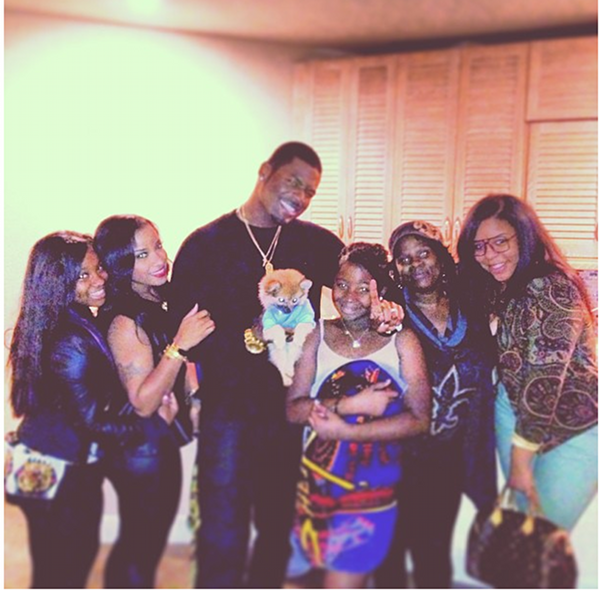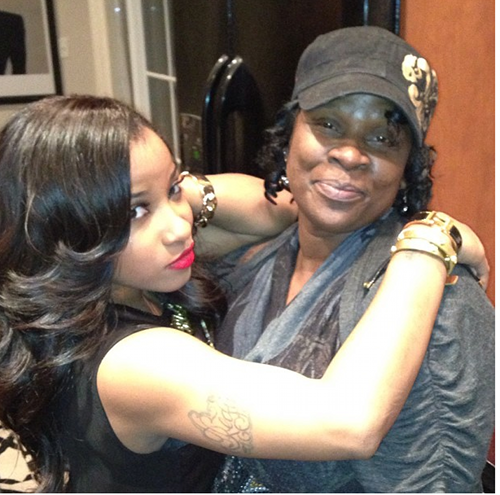 Toya Wright, Reginae, Memphitz and the fam all brought int he new year with their fellow reality star friends.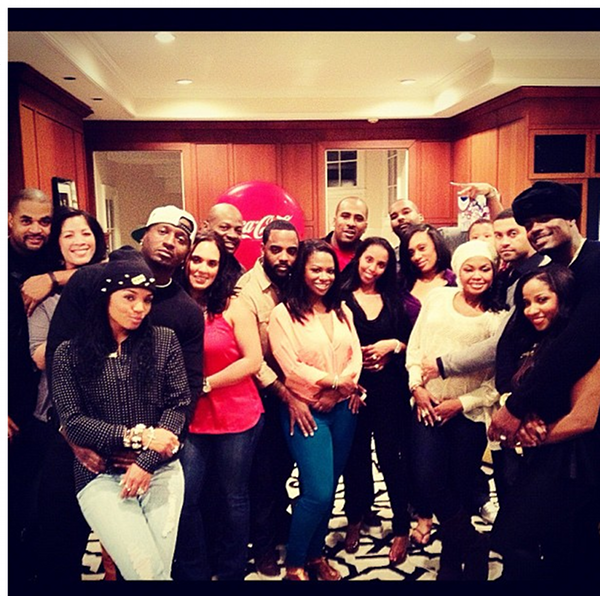 Phaedra & Apollo celebrated with Phaedra's new baby bump, Kirk & Rasheeda and Kandi & Todd looked like they all had a good time.  The kids all came too.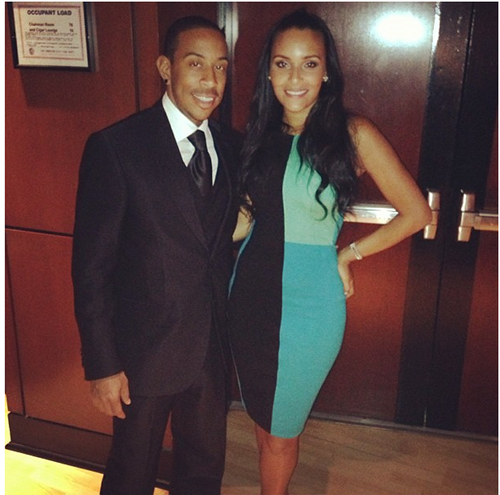 Ludacris & Eudoxie looked their usual fab selves as they partied it up in L.A.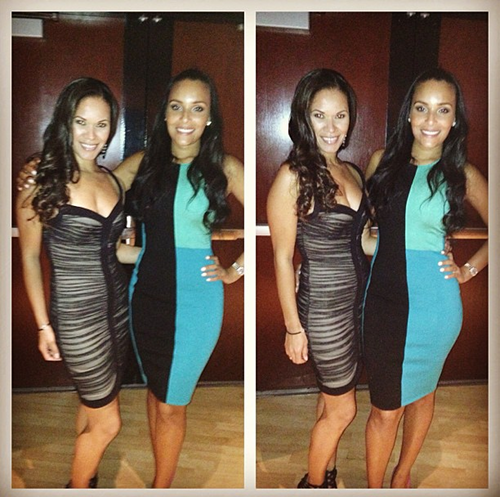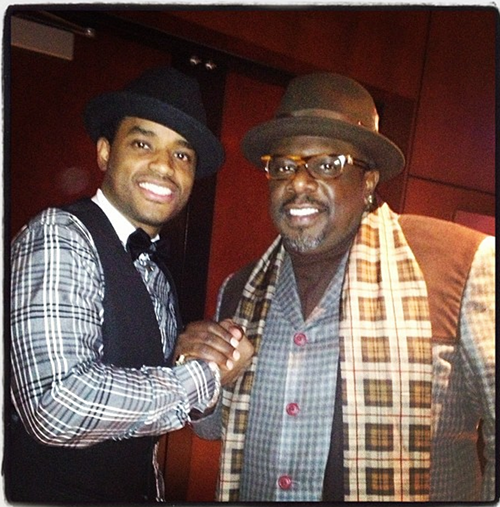 They rang in the new year with Larenz tate and his wife Tomasina.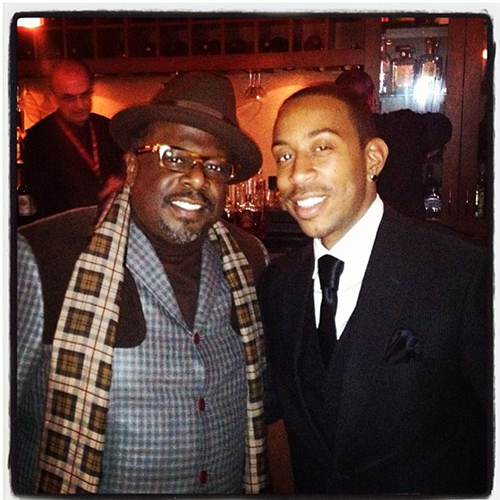 And Cedric the Entertainer rolled with them too.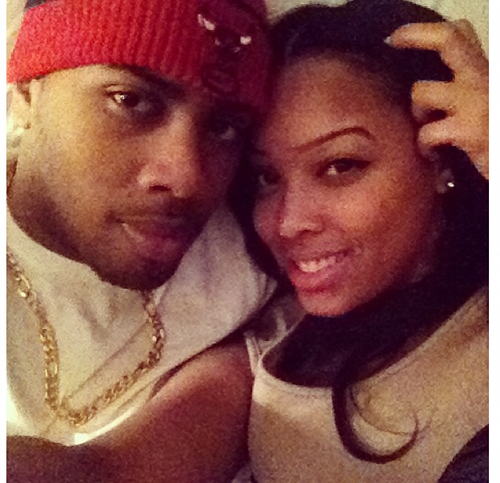 JoJo posted a pic with (who we think his girl) Tanice.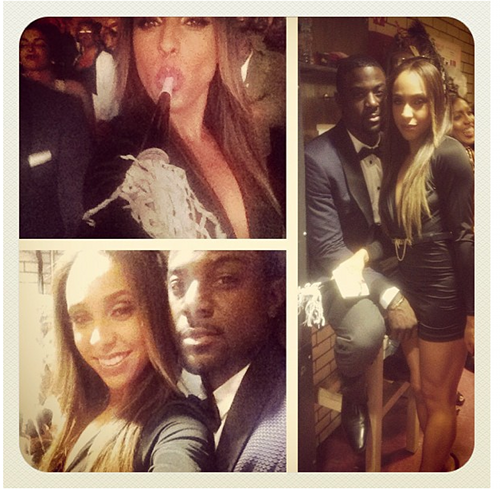 Lance Gross & girlfriend Rebeca Jefferson made for a sexy New Year's Eve couple as they hit up a party in L.A.
Rocsi Diaz traveled to OKC to host the official NYE party & OKC vs. Phoenix NBA game after party.  And looks like she had a good ol time.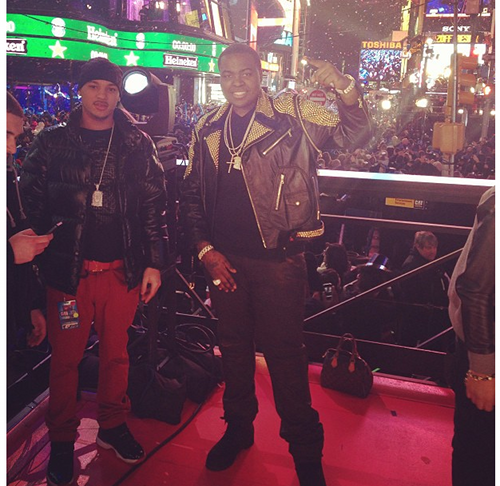 Sean Kingston had some fun in Times Square on NYE.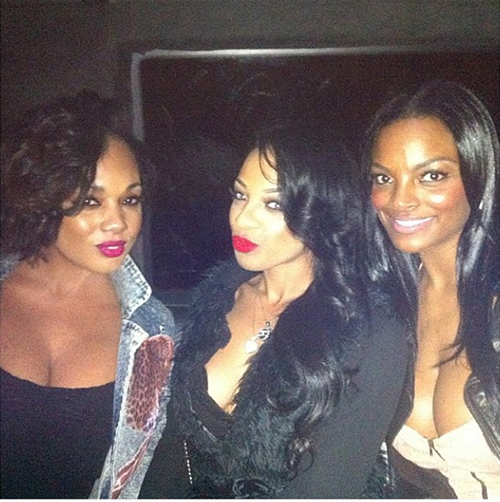 Brooke Bailey partied with her booty model friends like Vanessa Veasley.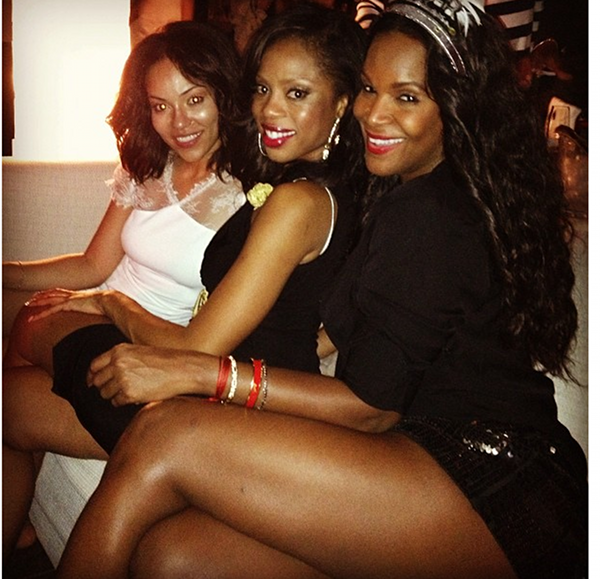 Tameka Raymond celebrated her birthday on NYE and snapped a pic saying "Slight Work."
Joe Buddens and his girlfriend Kaylin were on the east coast and covered up for once.  Joe hosted the NYE party at Club Pouya's in Roselle, NJ.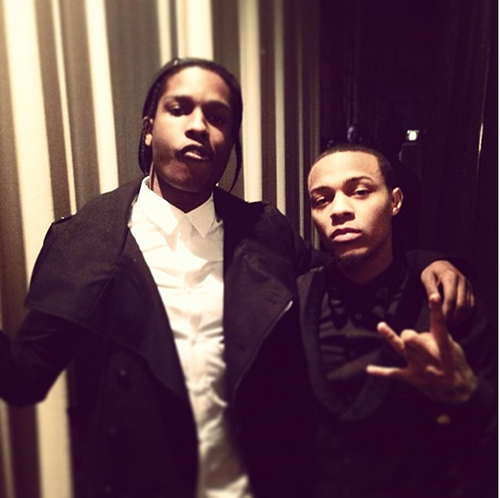 Bow Wow posted a pic with A$AP Rocky at 106 & Park's NYE show.
Keshia Knight Pulliam looked pooped after a night of partying with friends last night.
Marlo Hampton showed off her polished NYE look.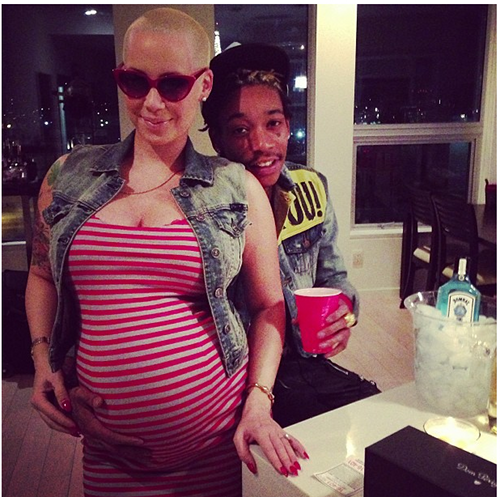 Amber Rose & Wiz Khalifa kept it cute with their festive New Years Eve.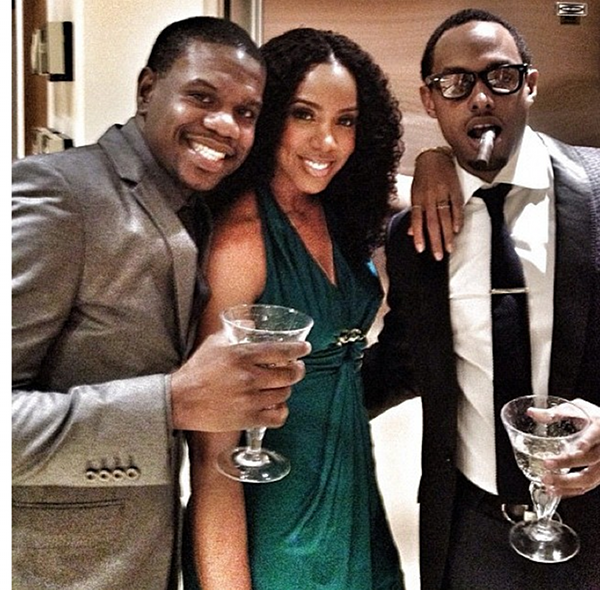 Kelly Rowland brought in the new year in Hawaii.
And Christina Milian had some fun in her 2013 glasses as she wished her followers a new year.