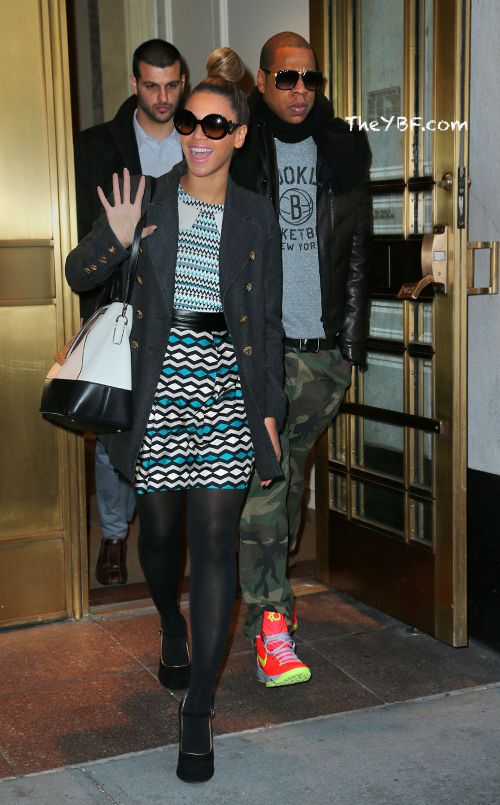 You aren't the only one Christmas shopping at the last minute.  The Carters made their way to one of their fave NYC department stores today--Bergdorf Goodman.  The twosome looked happy as pie spending some Christmas Eve quality time together.  And they even brought their besties' kids along for a stop at a toy store...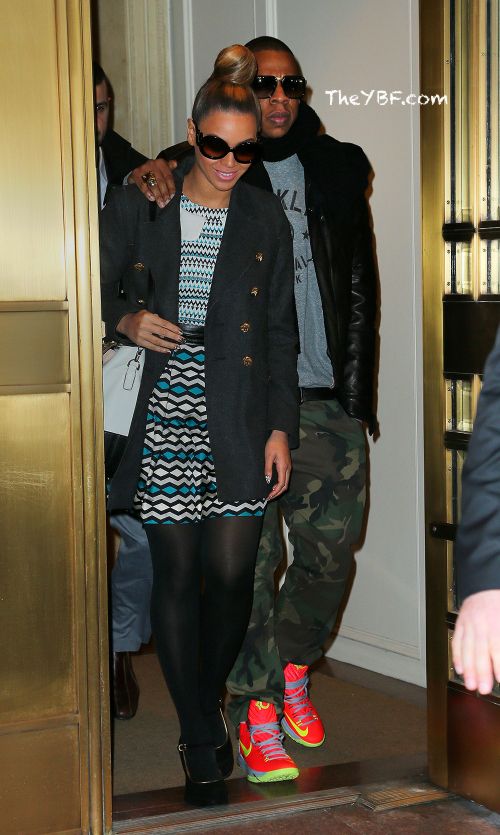 Beyonce & Jay-Z were spotted leaving out of the luxe Bergdorf's today after grabbing some last minute items off their Christmas lists.  And maybe a few things for themselves.
The "Countdown" diva rocked her mary janes, tights, a multi print dress and her hot Diane von Furstenberg Croc & leather bag.  While Jay made a statement in his neon red/yellow Nike V "DMV" shoes by baller Kevin Durant.
And after hitting their fave 5th Ave. department store the power duo hit up Mary Arnold
Toys: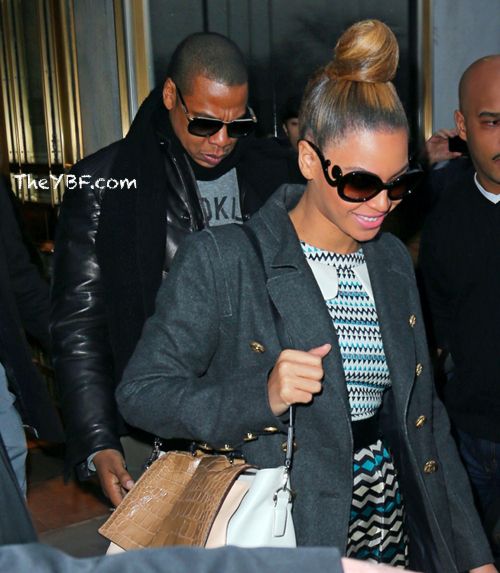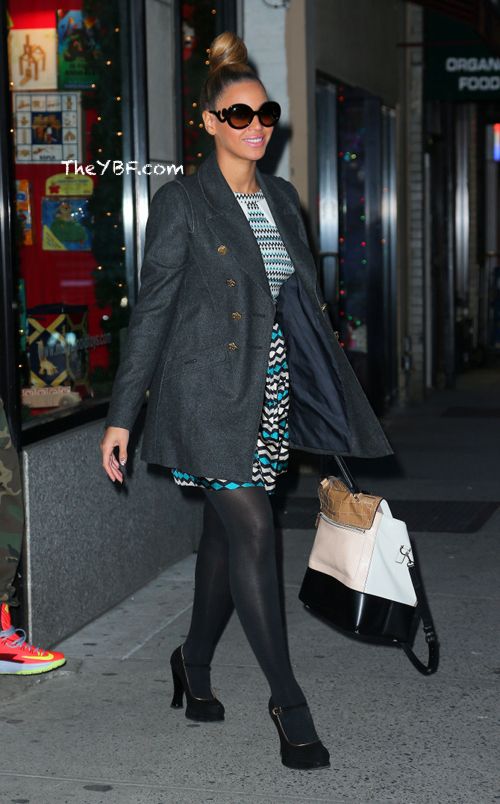 Chris & Gwyneth Paltrow's kids were spotted with them at the toystore (not pictured here).  So it looks like they laced them nicely for Christmas.  And probably copped Blue a few things as well.  Fab times!
BONUS: Word has it, according to Stylite, Beyonce is rumored to be VOGUE's March 2013 cover girl.  Time will tell....
Pics: Splash