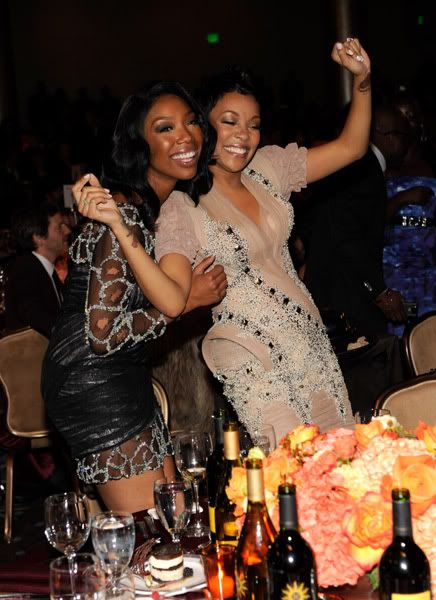 Looks like our prediction was right!  Monica and Brandy were indeed down in Miami a few weeks ago working on an official collabo together.  And now the deets have been revealed.  Check it out inside...
Both Monica and Brandy are working on their upcoming studio albums. So they got together...14 years after they recorded one of their biggest hits "The Boy Is Mine"...to record "It All Belongs To Me."
Written and produced by Rico Love (Usher, Beyonce, Chris Brown), the track reunites these powerhouse vocalists, both on the RCA label, yet again. 
The single is set for a February 6th release.  And will appear on Monica's NEW LIFE album scheduled for release on March 6th (RCA) and Brandy's yet-to-be-titled RCA/Chameleon debut to be released this Spring.
Lovin' it already!