Mariah is living her life like it's golden indeed.  The diva made her way to another day of "Idol" tapings looking like a bag of money (gold bars...that is).  And Nicki hopped out her car hiding from the paps since she didn't have her daily costume on yet.
Pics inside...
A real diva is ALWAYS prepared for those flashing lights.  And MiMi reminded us why she is just that: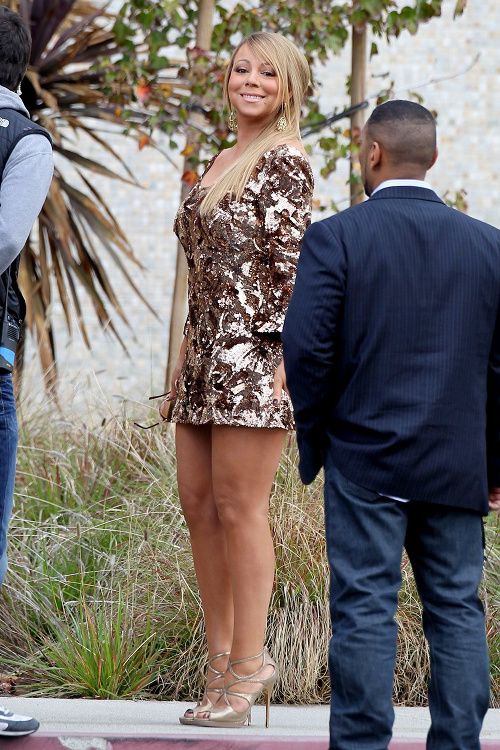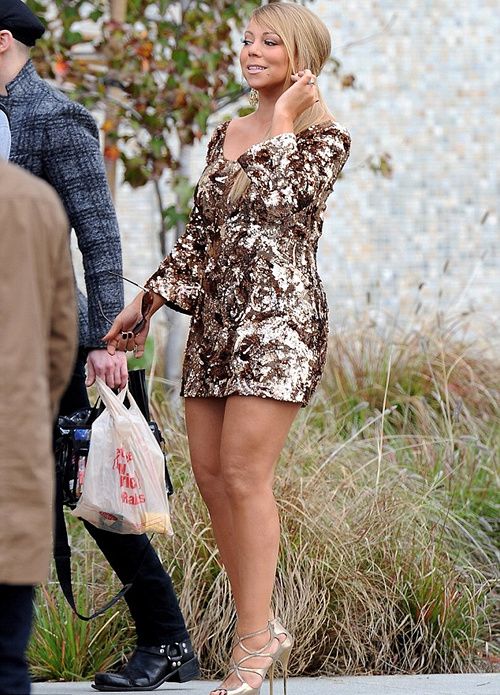 She showe doff her gams in a short sparkling gold dress and gold heels as she entered "Idol" studios to continue taping before next month's premiere.
Meanwhile: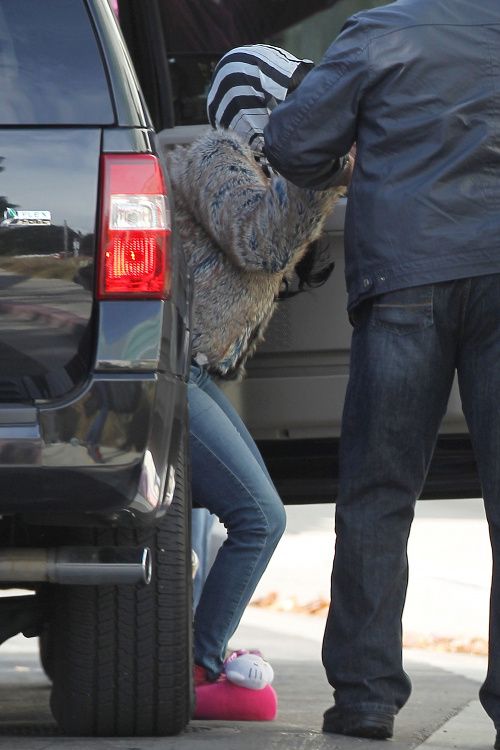 Nicki Minaj hopped out her car in her slippers, jeans, and a head wrap guarding her face from the paparazzi.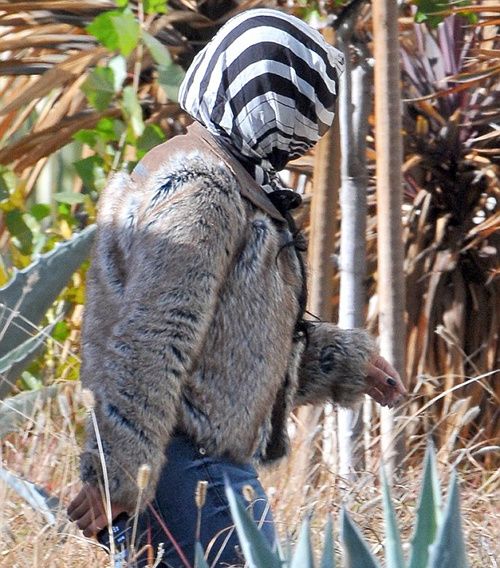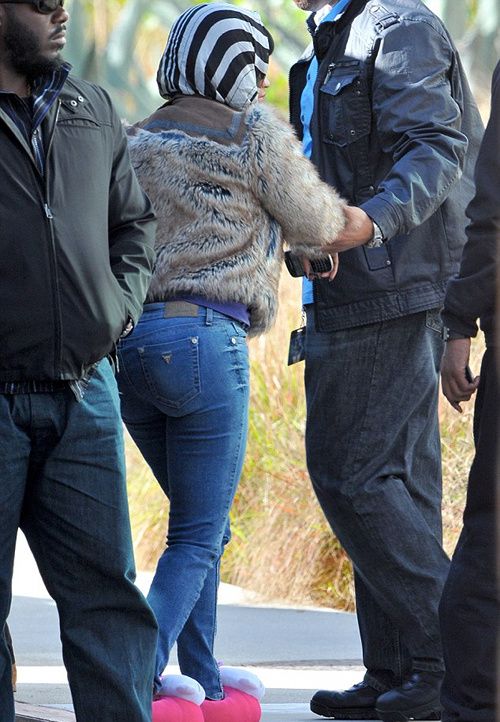 Probably the most normal we've ever seen her look, but clearly, chick wasn't proud of non-camera ready moment.  She headed to her dressing room to put on her buttpads latest outlandish look.
Pics: WENN