These two have been spilling their love for each other all over twitter for months.  And last night, YBF spies caught them making out at a nightclub in NYC.  Check out pics of singer & "Love & Hip Hop ATL" star K.Michelle& NY Knicks baller J.R. Smith sharing love in the club inside...
K.Michelle was hosting her signing party (for her deal with Warner Bros.) at Kiss & Fly in NYC last night.  And, of course, her on-again-off-again boo J.R. Smith stopped by after his big win against the Lakers.  And kisses and cuddles ensued.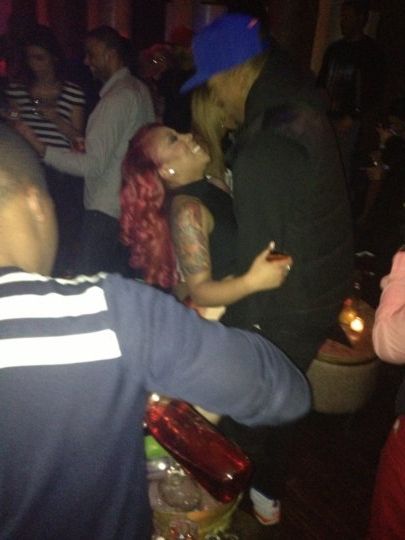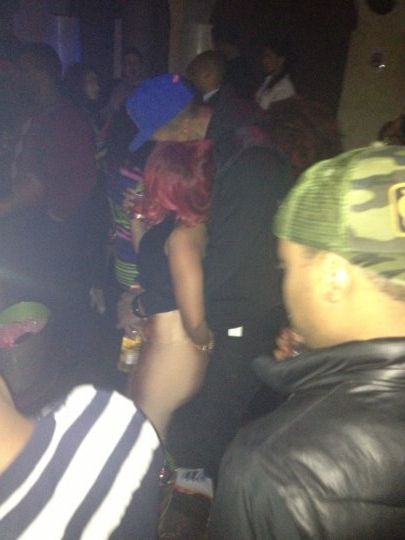 J.R. has been pretty vocal on Twitter about having a crush on her.  And apparently they had something going on--which ended abruptly--because K recently spilled her heart during an interview saying she wishes she didn't push him away and could get him back.  And get him back she did.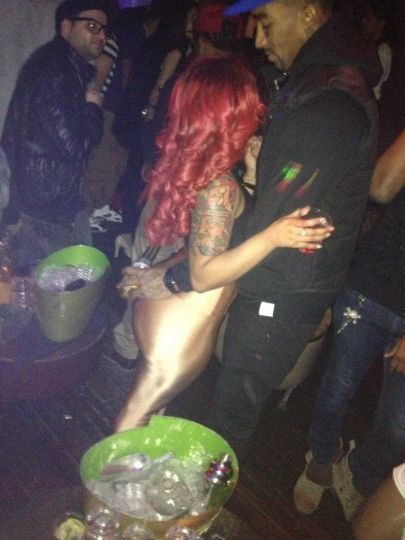 Before last night's game, she was riding for her man after he tweeted a sassy "#SoWhat" about folks saying Kobe was in town and the Knicks better watch out.  K.Michelle said:"We #SOWHAT these niggas GAME TIME!!!!!!!!!!!!!!!!!"
The twosome spent the night in the club kissing, cuddling, and giving 0 f*cks who was watching & had something to say.  Toward the end of the night, J.R. & K. put themselves on blast tweeting each other (and their followers):
RT @TheRealJRSmith Hello world @kmichelle is going home with me! #hoodlove> u damn right baby me and u against the world. Keep hating
Oh?  And this morning, K. conveniently was tweeting lyrics to Meek Mill's song (and she deleted for some reason)
First we go together and break up, #Layup. Smh
Oh these two...