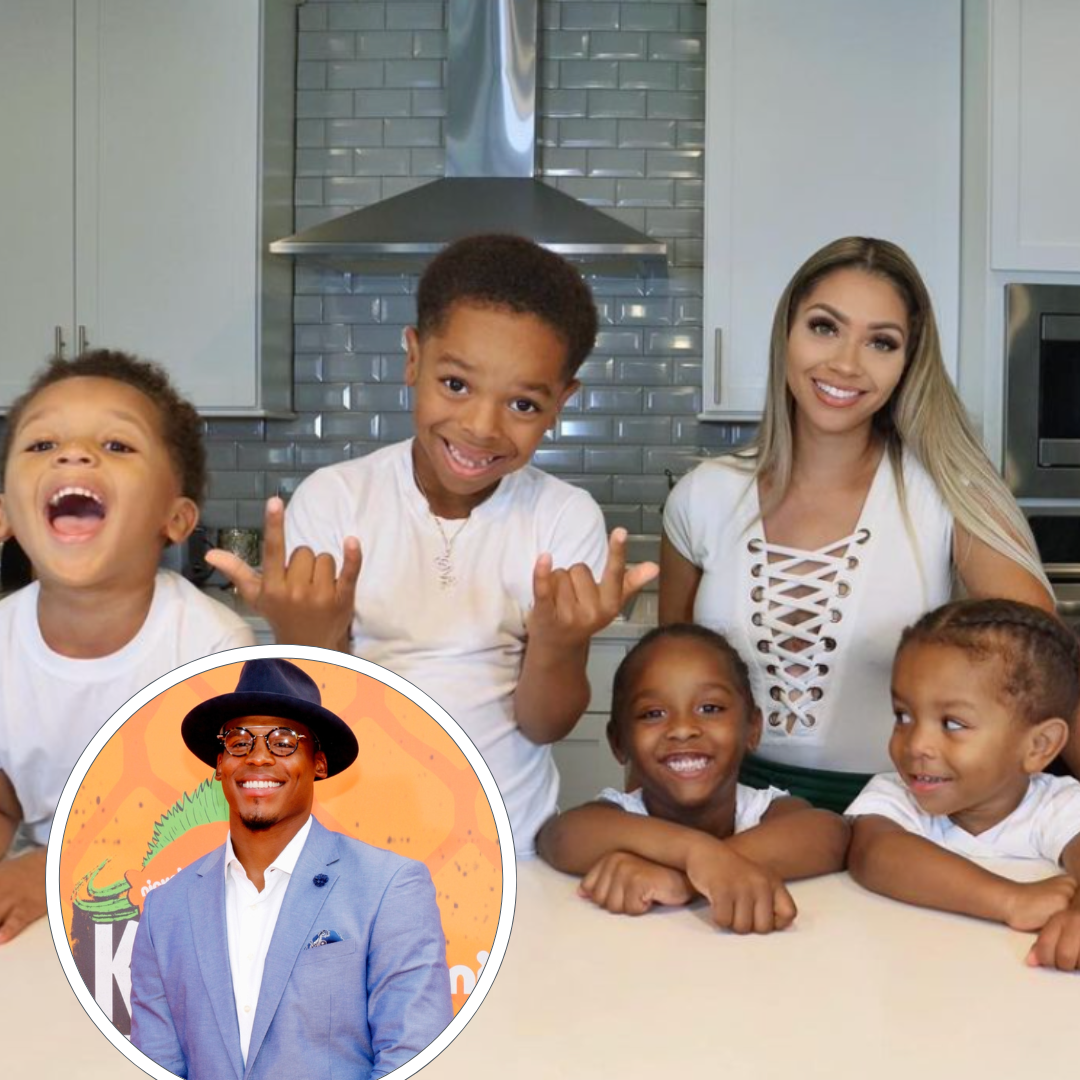 Cam Newton's ex/mother of his four children KiaProctorwants a judge to find him in contempt of court because she claims he's not following their temporary agreement to cover her and their children's utility bills, which have racked up to over $20,000 over two years. More inside...
Cam Newton's ex is calling him out and wants a judge to take action.
Kia Proctor - Cam's ex-girlfriend and mother to four of his children - has filed paperwork in family court accusing the NFL free agent of failing to pay utility bills for the home where she raises their four children. And she asked a judge to find him in contempt of court.
According to court docs (obtained by RadarOnline), Kia claims Cam is dragging out their custody case since he refuses to produce all of the records needed for a permanent child support and custody agreement, sharing she can't prepare for trial until he hands over certain documents.
Kia claims the former Panthers quarterback has failed to pay utilities for her home, which is part of their temporary agreement. As of right now, Cam pays Kia $14,268 per month in support and covers various bills. The former couple has four children together, including sons Camidas, ChosenSebastian and CashmereSaintNewton, and their daughter Sovereign-Dior Cambella Newton. Kia has a daughter, Shakira, from a previous relationship.
From September 2020 to July 2022, Kia said she incurred $5,500 in cable expenses, $6,600 for the internet, $4,725 in power charges and another $4,532 for gas. The grand total of utility bills owed comes to $21,357 and he ignored all her requests for payment. She also wants him to pay her $2,000 to cover her legal bills for having to take him to court.
In the docs, Kia said the 33-year-old NFLer has failed to provide his current NFL contract or state that he does not have one or provide his income from the last NFL contract. According to the site, he also has failed to turn over tax returns along with business income information. Apparently, Kia hired a forensic expert who found two new entities that Cam failed to inform her about and she wants answers - STAT!
In 2019, Cam filed a lawsuit against Kia for paternity (audacity!) and asked for child support and custody to be set by the court. Kia argued she should have primary custody of their four children and demanded $15K/month in child support.
It's believed Cam and Kia called it quits after Cam fathered another child - a son named Caeser Lorenzo Newton - with IG model La Reina Shaw.
The father-of-seven also claims La Reina's son, JadenAmarrio (above), from a previous relationship.
In November 2021, Cam signed a one-year deal worth up to $10 million with the Carolina Panthers, which included $4.5 million fully guaranteed and a $1.5 million roster bonus.  As of right now, Cam is is still a free agent and is waiting for the right opportunity to come along.
Photo: PopularImages/Depositphotos/Kia's IG