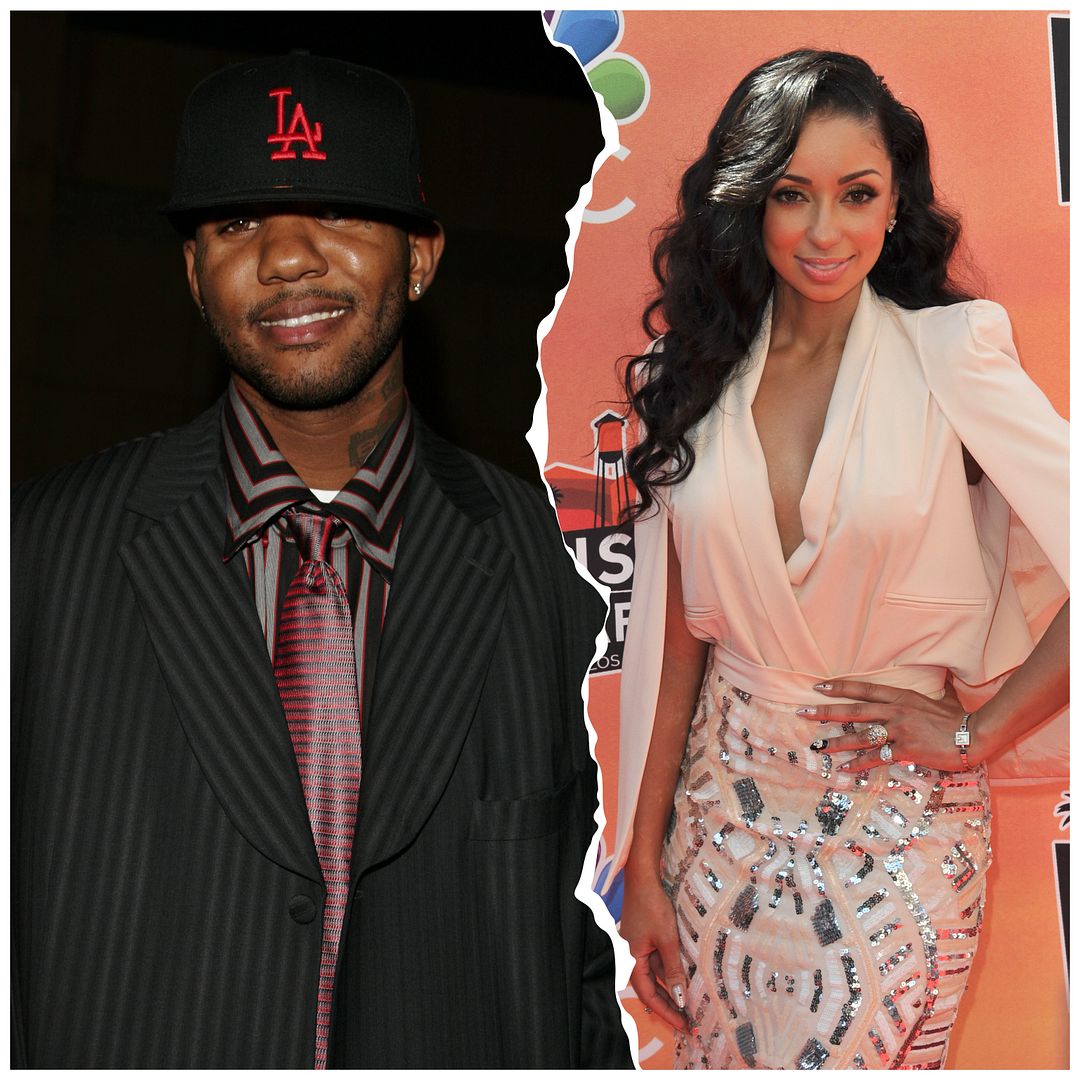 First, Irv Gotti. Now, The Game is blabbing about his past, revealing he cheated on singer Mya, which caused her to (rightfully) break up with him. He also dished on dating his homie KanyeWest's estranged wife KimKardashian. More inside…
Well. Well. Well.
It seems this is the era of grown men spilling tea about their past relationships with women in the industry.
After Irv Gotti started all that drama talking about his alleged relationship with singer Ashanti, now rapper The Game is joining in on sharing tales from the past.
After releasing his Drillmatic album last week, The Game sat down to spill tea about his dating life with Carl Anthony Lamarre on CEEK's "The Debut Live."
During the interview, the "Hate It Or Love It" rapper was asked about name dropping R&B singer Mya on his 2005 hit singled, "Dreams." Apparently, Game and Mya started dating after he "manifested" the singer in his life.
When her dad caught wind of the lyric, he pulled up on Game on the set of the "Dream" video to ask him what's up with this "R&B b**** lyric." Game explained to her father it was just some "rap sh*t" and that he didn't mean any disrespect behind it.
"Her dad is like a — he from DC and he's stocky, and he's, you know, like a hood n***a," he said. "I'm young and skinny, and I wasn't trying to offend nobody daddy, plus I like your daughter man," he shared.
After that they were good…until Game cheated. He admitted he stood Mya up on Valentine's Day (of all days) to be with someone else. He was supposed to fly out to Miami to spending Valentine's Day with her. Instead, he ran into his kids' mother, TiffneyCambridge, and ended up spending the day with her. This was before she birthed two of his children.
"Where I went wrong, and I never told nobody this. Mya is great. I love Mya to this day," he started off saying.

"I was supposed to fly out to Miami and meet her there and we were supposed to spend Valentine's Day there. On that day, I pulled up on my baby mama - we didn't have no kids yet - by the Ladera Benter in my Bentley. She was in a Benz and she looked good and we kicked it with each other on Valentine's Day. So, I stood Mya up."
He continued, "She dumped the f*ck out of me and she didn't just dump me, she brought her daddy to my house in L.A. They flew here to talk to me and I had to explain to Mya why I broke her heart and give her closure and that was it. She ain't talked to me since," he explained. 
SMH!
The Drillmatic rapper said he believes Mya has since forgiven him, especially since she's a "barefooted vegan" now.
"I'm pretty sure she's forgiven me," he explained. "She's walking around plant based and barefoot. You can't be no angry vegan. You can't be trying to save animals and be mad all day. Mya's an amazing person.
He then started to reminisce on a chicken dish she used to make and how she introduced him to new veggies.
"And she makes this chicken, I do miss that sh*t. She's the first person to put me on to Brussel Sprouts. She put me on to fine dining and shit. She can cook her a** off."
Hmph.
Before his tea session about Mya, Game talked about how he started dating Kim Kardashian. He said he met Kim K at a party singer Ray J threw at his sister Brandy's mansion. At that time, he said he had never seen a "cute Armenian with an a**" and that she was the first "other race" he had every seen. After exchanging numbers, he said they "started dating a lil bit."
During that time, Kim was going downtown with ParisHilton to source fabric for her clothing line every day. He said she would get him to "watch" her siblings, Kylie and KendallJenner. After a while, Kim's sister, KhloéKardashian, gave him a nickname, "Game-L," and they loved when he came over. He said he would let them eat cereal whenever they wanted to and had a good time with them. He said he still loves them to this day.
It didn't last long. At that time, Game claims he was "in love with Kim" and one day he saw former NFL star ReggieBush coming up an elevator as he was leaving. He decided to stay on the elevator to see where he was going and he soon realized Reggie stopped on the same floor that Kim was on. He said he wasn't sure if Reggie was visiting Kim or not, but he later learned they were dating. Game said he was "hurt" after that, but showed love to both Kim and Reggie.
Game also mentioned Kanye West - Kim's estranged husband - wouldn't have a problem with him sharing stories about his soon-to-be ex-wife since he always jokes about Game "having" Kim first. Oh.
Below is a quick round up of the interview:
OK, Chatty Patty.
You can watch the full interview below (after signing up on Ceek):
Thoughts?