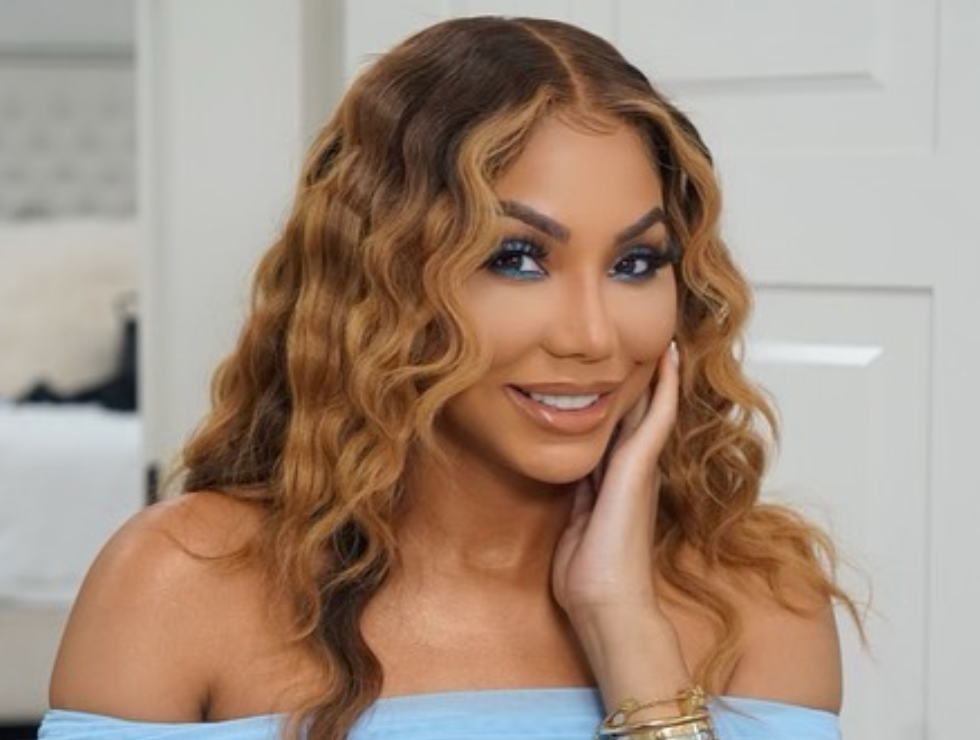 Singer/Reality Star TamarBraxton debuted her new boo/Atlanta attorney Jeremy "JR" Robinson over the weekend and folks are already posting "receipts" on him about his alleged questionable behavior. More inside…
Tamar Braxton has been glowing on social media as of late. And it seems she may have found a new love.
Over the weekend, the reality star/ singer was seen walking into a birthday bash holding hands with…the birthday boy, Turns out, Tay Tay walked inside Sovereign Sweets in Atlanta with her new boo/Atlanta attorney Jeremy "JR" Robinson. Oh? Yes, it appears she's moving on from her former fiancé David Adefeso.
As you can see Tamar, 45, and her new boo, 46, walked in with color coordinated 'fits, further fueling dating rumors, although neither Tamar nor JR have confirmed a relationship. We know now the former "The Real" co-host planned the birthday bash:
The owner of Sovereign Sweets, VinnyWatson, shared a picture of himself with Tamar with the caption, "Thankyou to my sister #TamarBraxton for trusting me with yet another celebration."
Tamar responded, "You are the best at it my brother and have the hottest lounge in the city we celebrating EVERYTHING at @sovereignsweets"
JR hopped on his IG account to thank everyone for the love shown for his 46th birthday and he also mentioned he was "happily in love," although he didn't say with whom. Peep his birthday appreciation post below:
"Wow, 46 years of life…," he wrote. "So much to be thankful for and so many amazing people to be thankful to. I never would have imagined being here, right now in this moment. Happily in love and blessed beyond measure. Surrounded by loving and caring people who uplift me and pour into me with God's favor.

"The truth is - I've never really had that growing up. The memories of my past remind me what it was like to overcome so much trauma. Lord thank you for covering me and my family then and now. Thank you for making me imperfectly right for those who continue to show me love and add value to my life. Thank you all for the kind words and birthday wishes. Forever Grateful - JR"
It's rumored Tamar and JR are engaged, but that's just a rumor. It's possible the rumor could have spawned from one of the "Braxton Family Values" star's Instagram post where she wrote in the caption, "Put it on 'em, make 'em wanna marry me."
Check out a few of JR's social media posts:
Like clockwork, folks are already dropping "receipts" on JR.

A user on Lipstick Alley claims she met JR not long ago before he started showering her with occasional gifts like rent money, expensive bags and an allowance. The alleged proposal seems "not genuine" to the woman because she allegedly had dealings with this man not long ago. She also claims other women have come forth to "expose" him and said Tamar is in "danger" of likely getting her heart broken again.
Peep the alleged text receipts below: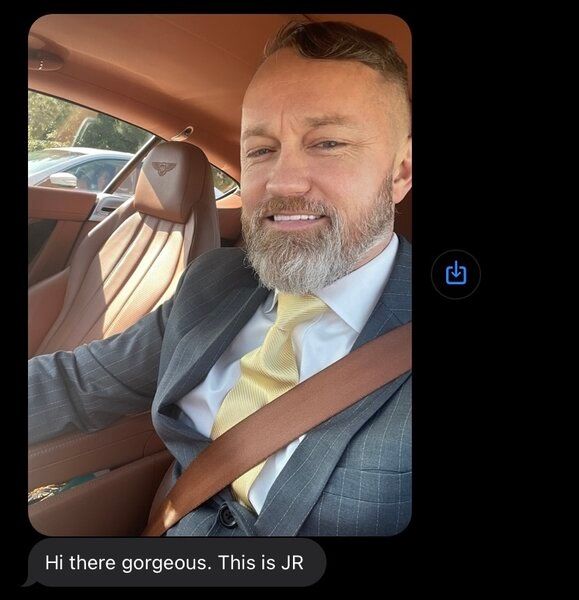 Hmm…we noticed there aren't any dates attached, so it's unclear when these messages were exchanged.
Several other anonymous people joined the conversation with claims of meeting him on dating apps as well, including Bumble.
One person made unconfirmed claims that he was allegedly engaged to a Mexican lawyer named PamelaPeynado just a few months ago:
Well alright.
We hope Tamar Braxton doesn't get her heart broken with this one.  But if sis likes it, we love it.
Photo: Instagram