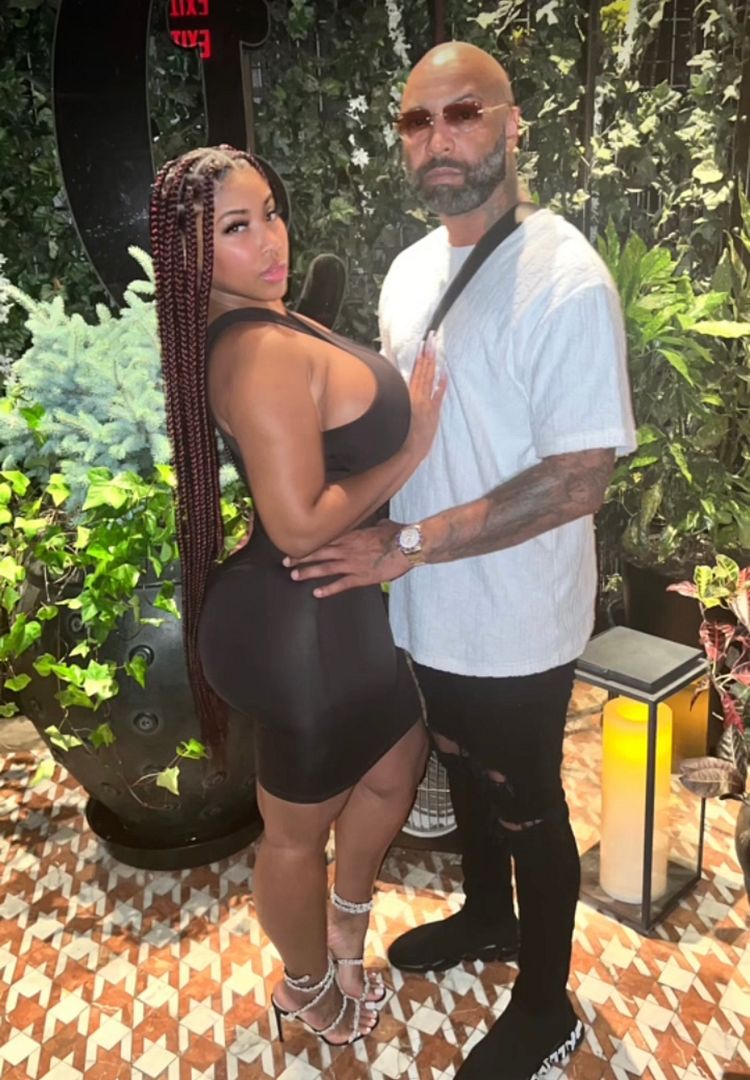 Long gone are the sneak peeks! Rapper-turned-podcaster JoeBuddenis loving his woman publicly now that they've been together for three years. See their cutesy coupledom anniversary tributes inside…
It's social media official now!
After years of trolling his relationship with a woman named ShadéeMonique,JoeBudden is finally putting his romance with his new chick on front street. To celebrate their third anniversary, the rapper-turned-podcaster shared a series of photos on his IG Stories, writing about how much he loves her.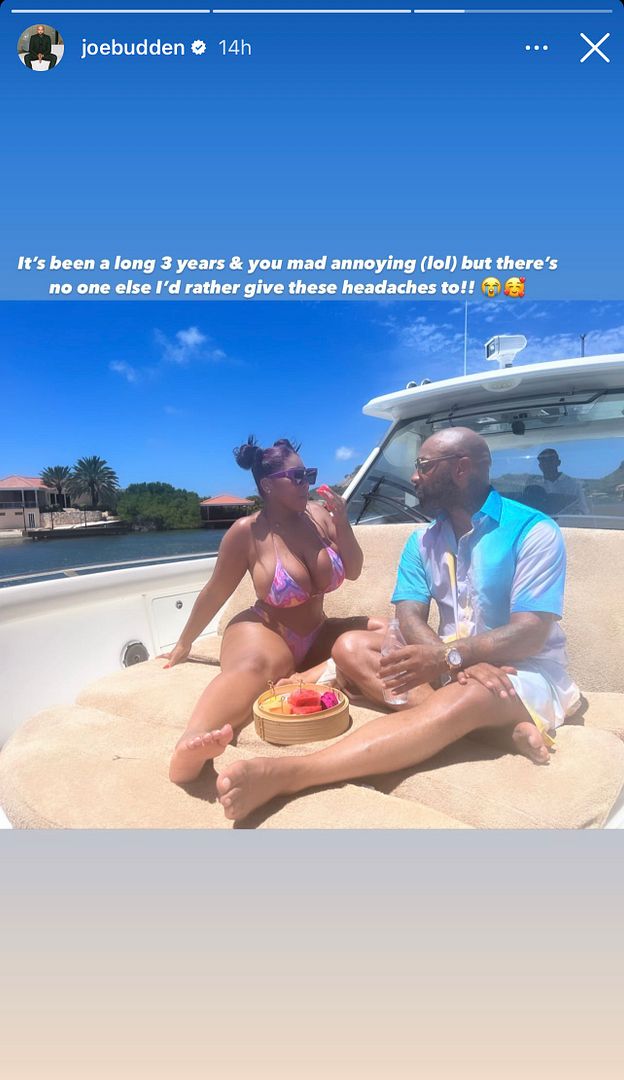 "Happy Anniversary Babe, I Love You," Joe wrote on a photo of himself with Shadée.
"It's been a long 3 years & you mad annoying (lol) but there's no one else I'd rather give these headaches to!!," he wrote on another coupledom shot.
Joe's girlfriend - who has three children from previous relationships - also posted a tribute to celebrate their three-year anniversary.
"Happy Anniversary baby," she wrote in the caption of a video that included pictures and videos of their union. "3 Years down and a lifetime to go. A few Ups and downs and break ups to make ups …but we are here stronger and more in love than ever! We did it Joe!!! You're not only my love but my best friend…I love you Joseph Anthony Budden @joebudden"
"You trying to make me cry lol," Joe wrote in the comments."Happy anniversary babe & i love you more."
Previously, the "Pump It Up" rapper trolled his fans with a picture of his girlfriend before he made it IG official.
Around this time last year, Joey hopped on IG Stories to act up, posting a microscopic picture of his girl on IG Stories with the caption "since she say I don't post us."
Now, she's getting full length flicks and public acknowledgement from Joey.
YOOO JOE

TOP 3 NOT 1 OR 2 pic.twitter.com/zAJzFGP8JI

— RorynMal(@RoryNMal) August 26, 2019
In August 2019, Joe & Shadée made headlines when she was captured twerking on him poolside during a party. The clip went viral, which started rumors that Joe left his ex-fiancee/son's mother Cyn Santana for Shadée. In May 2019, Joe & Can called off their engagement just four months into their engagement. So let's do the math….
If Joe & Cyn called off their engagement in May 2019 and now, Joe & Shadée are celebrating their three year anniversary, that means Joe got out of an engagement and two months later got into a new relationship. Hmph. During an episode of "Love & Hip Hop," Cyn revealed they called it quits because Joe was unfaithful and cheated on her.
Well alright.
Photo: Instagram