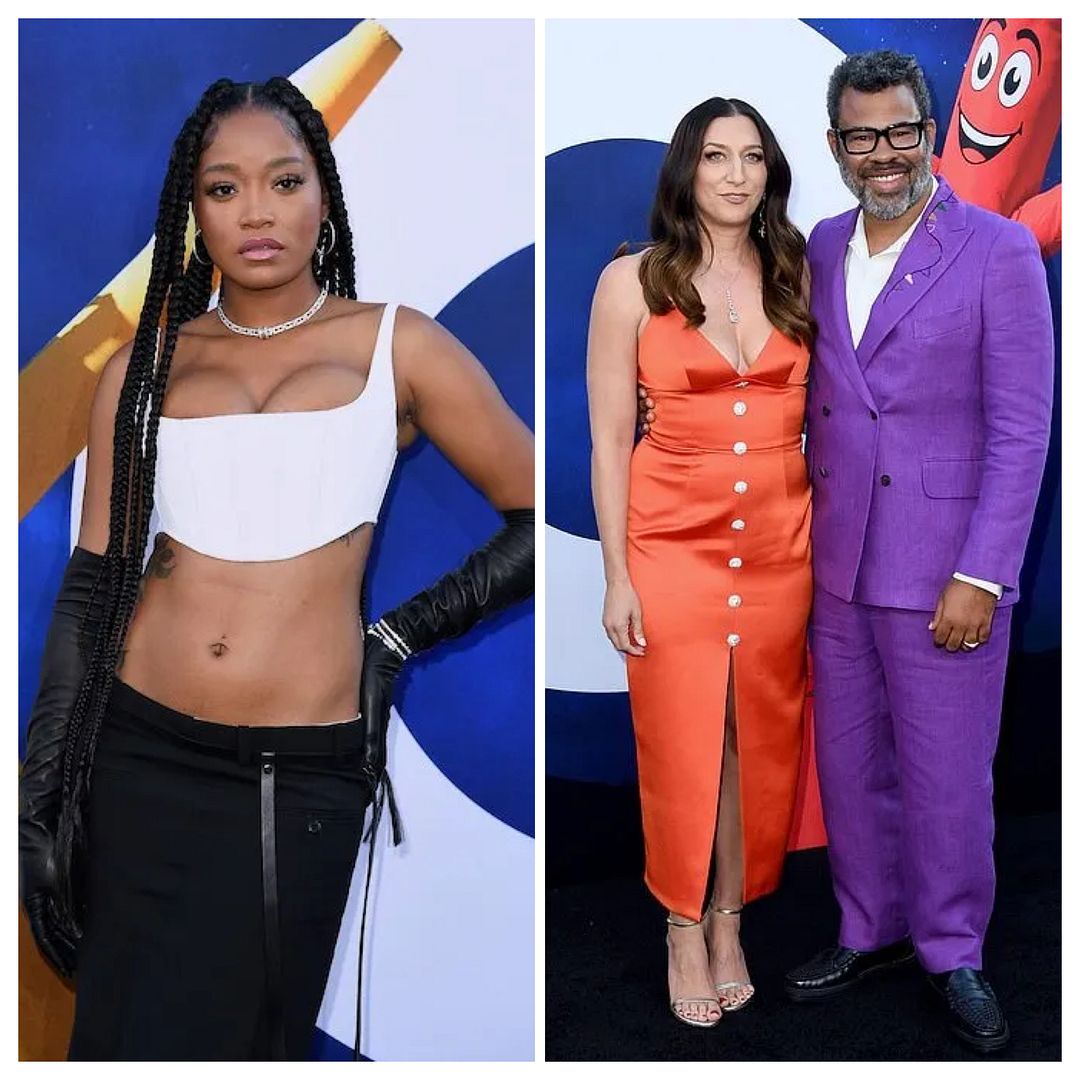 Jordan Peele's new thriller NOPE premiered in Los Angeles and lead star KekePalmer is already receiving rave reviews for her performance. See the red carpet flicks and see folks' reaction inside…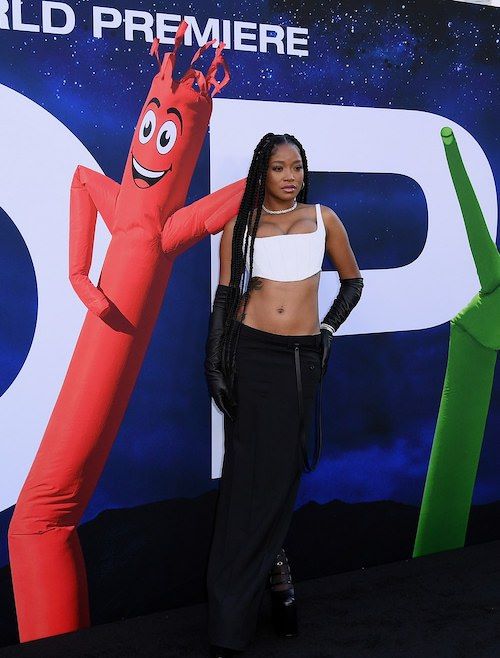 It appears famed filmmaker Jordan Peele has another hit on his hands.
Last night, the stars aligned at the TCL Chinese Theatre in Hollywood for the premiere of the horror/thriller NOPE, starring KekePalmer and DanielKaluuya. NOPE is a twisted tale about a California horse ranch and a mysterious force that affects human and animal behavior.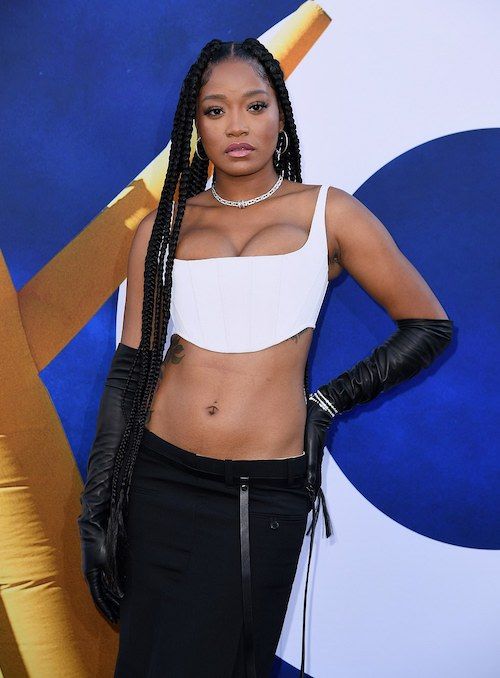 Turning heads, Keke Palmer pulled up on the carpet in a Marc Jacobs FW22 number:
Idk what's giving more, my tattoo or the arch pic.twitter.com/1klSxM3335

— Keke Palmer (@KekePalmer) July 19, 2022
Let's get into my premiere lewk… pic.twitter.com/ngosfeFXpY

— Keke Palmer (@KekePalmer) July 19, 2022
In the film, Keke plays Emerald Haywood, a horse trainer who followed in the footsteps of her family as "the only Black-owned horse trainers in Hollywood." Her performance is already receiving rave reviews online.
Jordan Peele's #Nope is one of the best films I've watched this year! It's frightening & ferocious, but also very funny & unlike any UFO movie you've ever seen. It is a wholly unique & VERY entertaining horror epic full of wild surprises & an unforgettable Keke Palmer performance pic.twitter.com/iua9HPt0RG

— Erik Davis (@ErikDavis) July 19, 2022
"Nope" reviews are positive and praising keke palmer…award campaign officially started pic.twitter.com/3XefkYCcsa

— Nicolas is in renaissance (@niggaolas) July 19, 2022
This sweet baby is everything and she deserves every good thing that's on its way to her! @KekePalmer#Nopehttps://t.co/cBeP1736CH

— yvette nicole brown (@YNB) July 19, 2022
Keke Palmer is receiving unanimous praise for her performance in Jordan Peele's #NopeMoviepic.twitter.com/3fU4zz3KQu

— Film Updates (@FilmUpdates) July 19, 2022
On the carpet, the 28-year-old actress spilled to Variety what drew her to the role in the film and what it was like reading the script for the first time:
#NopeMovie actress Keke Palmer on what stood out to her about her character when she first read the script: "I remember thinking, this is going to be a challenge — a good, fun challenge."https://t.co/x3tKewhssQpic.twitter.com/h66yWO2V7L

— Variety (@Variety) July 19, 2022
Director JordanPeele - who hit the carpet with his wife ChelseaPeretti - opened up about working with Keke on her introductory monologue and how she shot over a dozen "wildly different" takes. 
"Very early in the movie, when we meet Emerald, she comes in as this real breath of fresh air, in that she saves the day and injects this energy into this safety meeting that she is giving to this crew of a commercial," Jordan told IndieWire. "Keke came in and did, I don't know, probably about 14 takes. Each one of them really very wildly different, uncuttably so. But just a tour to force, one of these things where you see somebody like, 'I'm going to make this choice this time and go for it.' There's improv in there."
He added, "I said, 'Look, this is something you have to know like the back of her hand,' which is the worst thing you could say to an actor who's got to memorize a little monologue. You've got to know it like you've done it 50 times. And so she came in, the best kind of overprepared, where she was ready to go."
So, how did he choose which take to use? "I chose my favorite take, but it was very hard," he said.
You know a Queen is a Queen fabulous @KekePalmer luv you mami #NopeMoviepic.twitter.com/lItsZlDTvi

— chrys  (@chrys_shahidi) July 19, 2022
The monologue wasn't even originally part of the film's script. "I don't remember if that monologue was originally in there, but when it came, I was like, 'OK, you're putting me to the test, Jordan,'" Keke said with a laugh.
Needless to say, she passed with flying colors.
"Keke's amazing in this movie," Jordan said. "Can I just say, so that everyone knows it, but it's been one of the great joys working with her on this movie. Such a big part of it is both of us was pushing ourselves further and sort of making this agreement early that we're going to go farther than we ever have gone. I would just say, everything you want Keke to be in your head, she's better. She's that and more."
Back on the carpet...
NOPE star DanielKaluuya kept in lowkey in all-black and shades on the black carpet. 
Mugler Mami! KellyRowland served up all types of FIONE in a black Mugler dress for the premiere. 
NOPE PREMIERE pic.twitter.com/8id8JlF1cv

— KELENDRIA ROWLAND (@KELLYROWLAND) July 19, 2022
Sheesh.  
Kelly's "Merry Liddle Christmas" co-star BreshaWebb posed it up in Raisa Vanessa. 
The girls enjoyed a mini reunion on the way to the premiere:
Cute.
"Euphoria" actress Storm Reid served up sophisticated fab in Prada.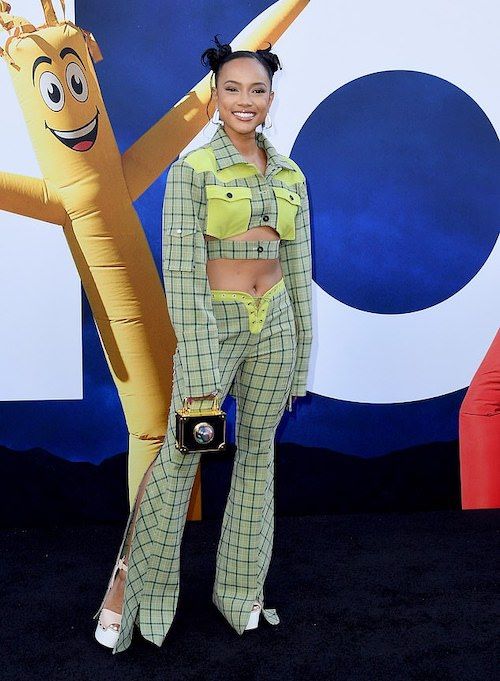 Come through preppy 90s glam! "Claws" actress Karrueche Tran was all smiles in this green DIDU 'fit paired with chunky platforms.
"Red Table Talk" co-host Adrienne Banfield-Norris and "Insecure" star KendrickSampson ran into one another during the premiere. 
On the carpet, he told told Variety what he imagined NOPE would be about. Peep the clip below:
"Insecure" actor Kendrick Sampson on #NopeMovie : "It's going to be something that challenges how I think and how I see the world." pic.twitter.com/fZZYNMa8YY

— Variety (@Variety) July 19, 2022
Love was all over the black carpet: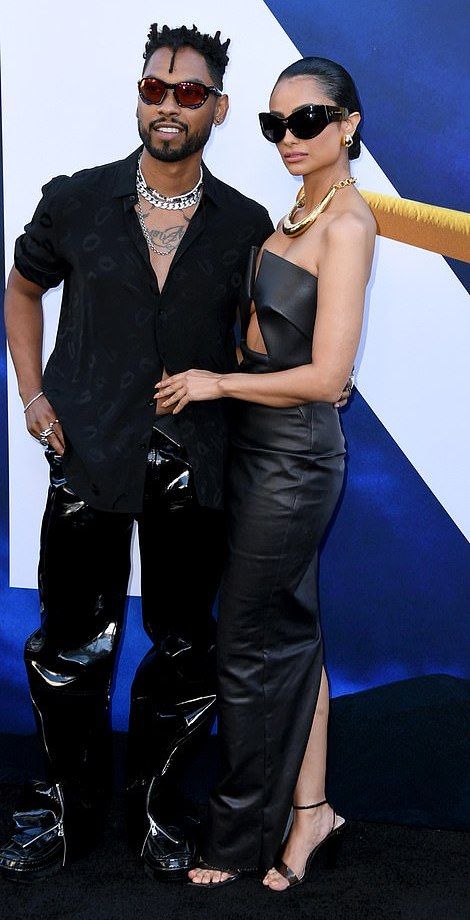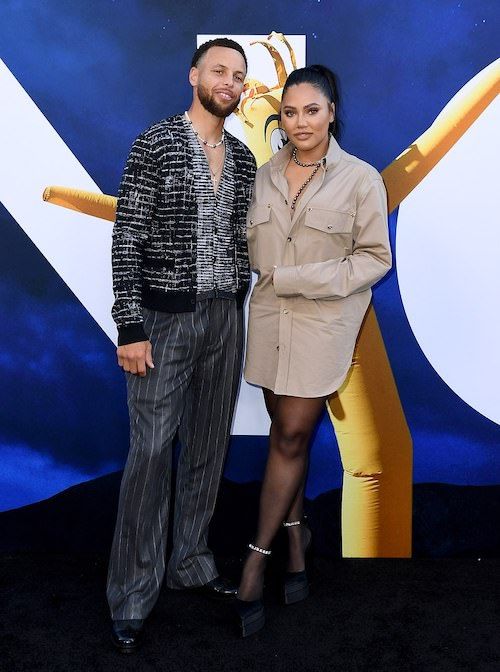 Singer Miguel and his wife NazaninMandi, as well as NBA Finals MVP StephCurry and his wife AyeshaCurry were in the mix. 
Interesting choice.
"Creed" and "Black Panther" actor Michael B. Jordan on the #NopeMovie red carpet.https://t.co/M8dzIsWNNipic.twitter.com/kcFyH8oeZy

— Variety (@Variety) July 19, 2022
Newly single Michael B. Jordan was all smiles on the carpet.
Watch Jordan introduce the cast during the premiere below: 
Sweet intros from Jordan Peele about his cast before the premiere of #Nopepic.twitter.com/OLcCdQVY2f

— Rebecca Ford (@Beccamford) July 19, 2022
NOPE hits theaters Friday, July 22nd. Watch the final trailer below: 
Photos: Getty