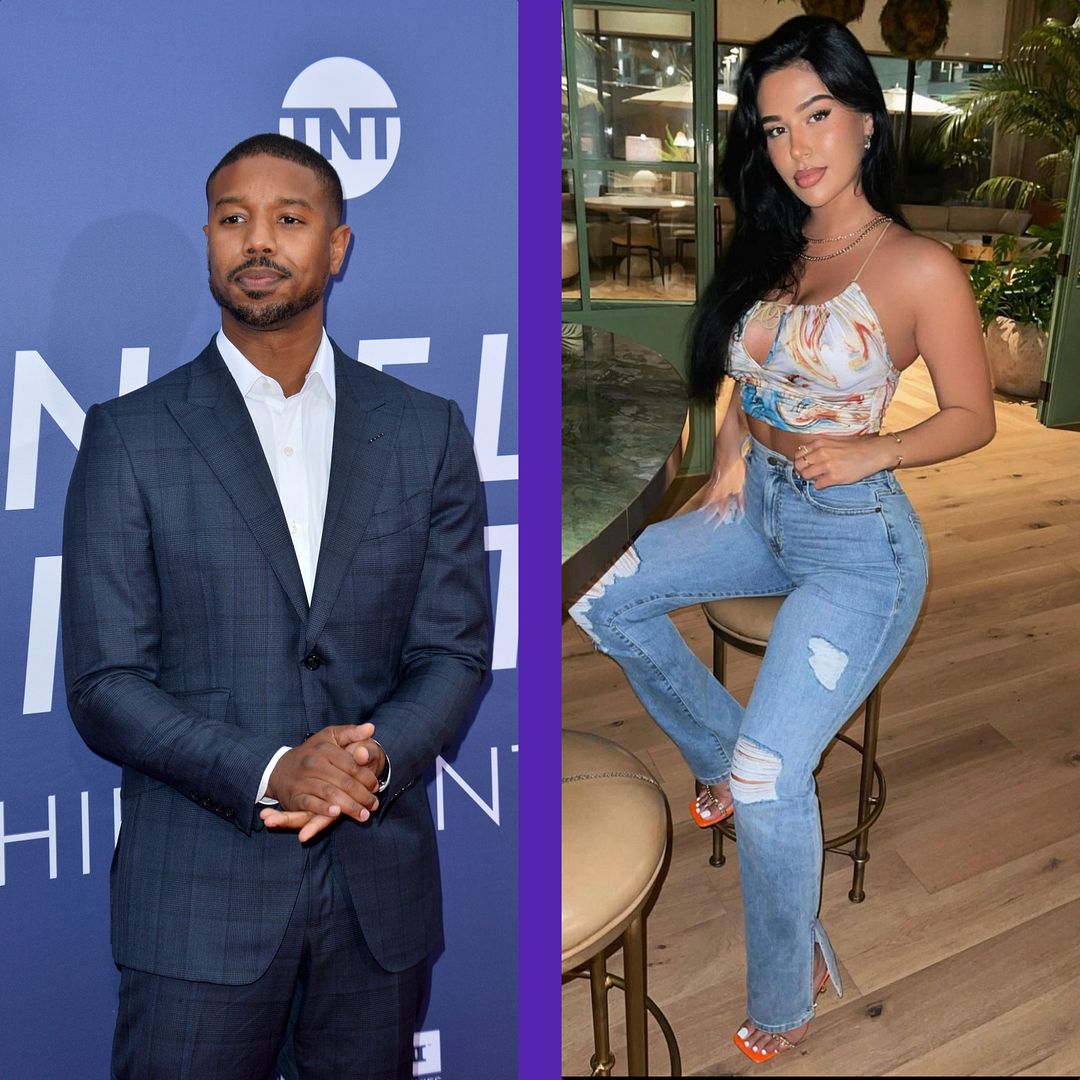 Word on the curb is that Michael B. Jordan has gone back to his ex following his breakup with Lori Harvey. And folks seem to think he's trying to get that old thing back with his Latina ex Ashlyn Castro. More inside..
Since news hit that Michael B. Jordan and Lori Harvey had called it quits earlier this month, both of their names have been trending in the news. Sources close to the couple shared that both Michael and Lori are"heartbroken" over the breakup. Then, there was talk that they two called it quits because Lori wasn't ready to fully commit to the relationship.
Now, there are rumors that MBJ may have something going on in his love life that he's keeping on the low - post-Lori Harvey breakup.
There are questionable rumors circulating that the Black Panther star has gone back to his ex-girlfriend/IG model AshlynCastro.
Remember that Black Pantherboycott drama that started after some Black women discovered he was dating a Latina and felt slighted? Well, that all began after reports that MBJ was dating Ashlyn in 2018.
Thanks to family members' Snapchat videos and Ashlyn's own Snaps, MBJ and Ashlyn were seen canoodling all Holiday season a few years ago. The Just Mercy star even made sure she got hip to some culture she may or may not be familiar with - his family's Kwanzaa celebration. 
A few months later, the CREED star was spotted getting it in on the dance floor the VIP Room in St. Tropez with a mystery woman. She looked very similar to his rumored girlfriend Ashlyn, but it's unclear if it was actually her or not.
Now, just a few days ago, a worker at Nobu claims to have seen MBJ with a Latina woman for a dinner date. However, there aren't any receipts from the outing. Nobu is a celeb hotspot, so we find it interesting that there aren't any photos of The Hollywood actor with the mystery woman.
Bringing a woman home to celebrate during his family's Kwanzaa celebration surely sounds like they were serious at one point in time. Maybe he has gone back to someone he's familiar with following his breakup with Lori. Or, maybe he's just having some rebound fun with his newfound singledom.
Time will certainly tell…
Photos: Featureflash Photo Agency/Shutterstock