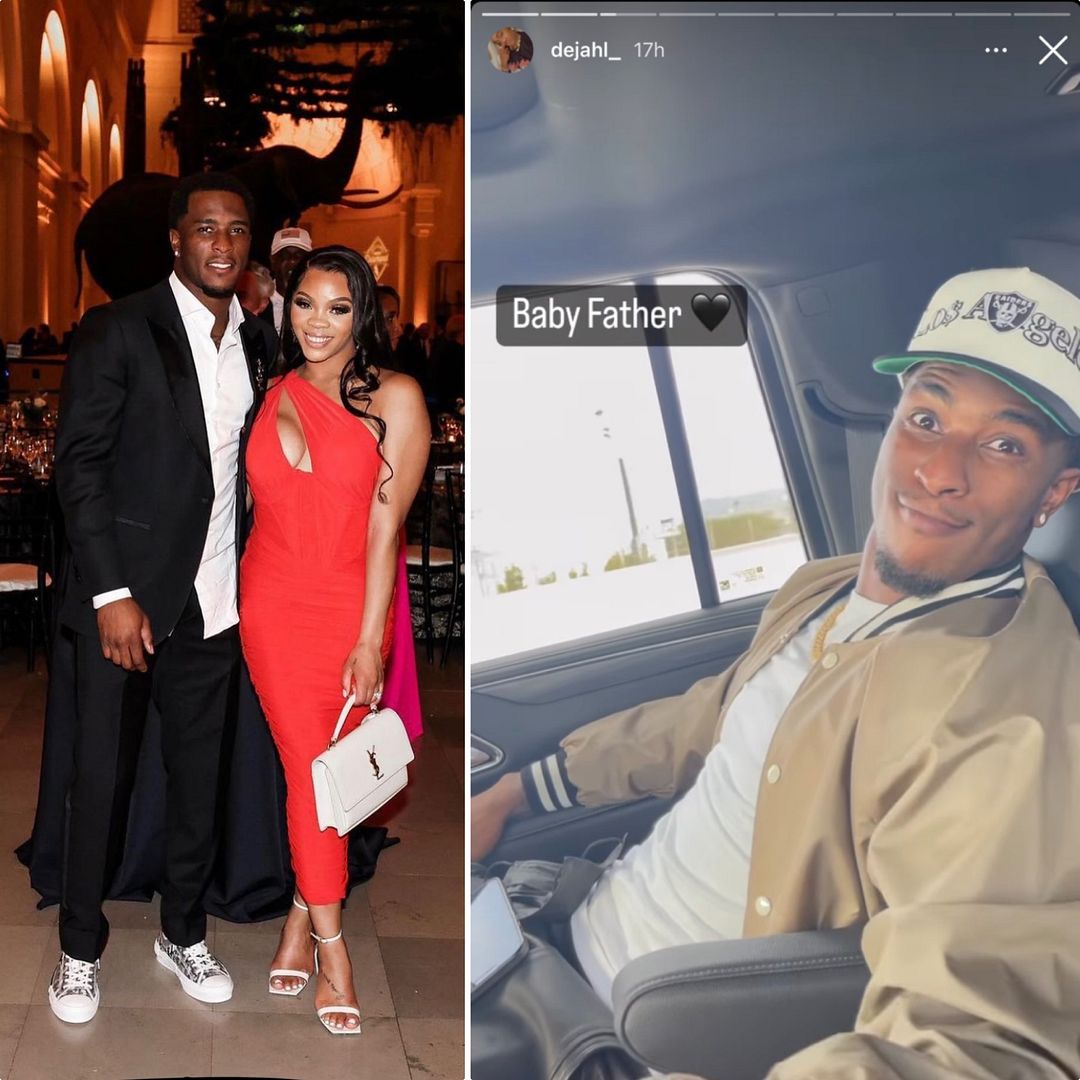 Jackie Robinsonwould never! Major League Baseball star Tim Anderson is being accused of cheating on his wife, BriaAnderson, and impregnating his alleged side chick Dejah Lanee, who is friends with social media influencer AriFletcher and hairstylist ArrogantTae. The pregnancy announcement was one for the books! More inside…
Whew, chile. It's getting messier than usual.
Over the last few years, Major League Baseball star Tim Anderson appeared to be the perfect family man and husband after tying the knot in 2017 to Bria Anderson. The couple welcomed two children together. Since then, the Chicago White Sox shortstop has been vocal about how much he loves his family and how happy he is being a family man.
Most recently, Tim made headlines after he had words with New York Yankees 3B Josh Donaldson to demand he stop referring to him as MLB icon Jackie Robinson. Now, he's in the headlines over an alleged cheating scandal.
Over the weekend, Bria happily shared a photo of herself with her husband at an event in Chicago, which she captioned, "That's her."
Very much looking drunk in love.
Hours after her post, a woman named DejahLanee - who is friends with social media influencer AriFletcher and celeb hairstylist Arrogant Tae - shared a video of Tim in the car, tagging him as her "baby father," adding a black emoji, on her IG Stories. 
It also appears the alleged mistress has a "7" tattoo right above her belly, which would represent Tim's jersey number. You can see the tattoo in a video she shared recently. In the clip, she's dancing to Diddy's heartbreak anthem "Last Night" featuring KeyshiaCole. Check it:
"This my new go to," she captioned the video.
It's unclear how far along Dejah is and it has not been confirmed that Tim is actually the father. Dejah is the mother of two children. She has an 8-year-old daughter named Demi and a 5-year-old son named Denim.
No wonder Tim Anderson hurt his groin and is out for weeks. Overusage.

— Legendary (@LegendaryMndset) June 13, 2022
This Tim Anderson situation is crazy cuz the side piece is truly embracing the fact that she got pregnant by a married man with no fucks given. Like that's so trifling and embarrassing.

— Des (@Dee_Nicoleee_) June 13, 2022
And just when you thought it couldn't get any messier...it does:
ANOTHER woman has come forward, claiming she's been having an affair with Tim Anderson over the last FIVE years.
The timing is questionable being that she's been in this alleged side situation for five years. Maybe she's upset she's not the only one and there's now a side baby? Who knows. Bria has turned her comments off on her IG posts. 
What we do know is...this is messy AF.
Photos: Instagram