HOT 97's 2022 Summer Jam did not disappoint. Several of your faves hit the stage for one of the biggest concerts of the year. Deets on Cardi B's surprise performance, Roddy Ricch's post-jail performance, Young Thug's message from jail, Dreamdoll's new English BAE, and more inside….
Every year, Hip Hop heads get excited to see who will hit the stage at HOT 97's annual Summer Jam. It's like the Super Bowl of Hip Hop where every artist wants a spot on the line up. Several of your faves made their way to East Rutherford's MetLife Stadium to grace the stage with epic performances across two stages, in front of 82,000 people.
HOT 97 stood in solidarity with the Hip Hop community by putting a spotlight on the "Protect Black Art" movement, delivering a surprise tribute to Young Thug & Gunna, two rappers who were recently arrested and currently being held without bond on RICO charges, partly based on prosecutors presenting song lyrics as evidence.
Thugga & Gunna were originally listed as top performers for Summer Jam to join headliners Fivio Foreign, Lil Durk and Lil Baby.
During the show, a message directly from Thugga to his fans was played:
Young Thug shares a message with the Hot 97 Summer Jam crowd pic.twitter.com/tx73AVk0AD

— XXL Magazine (@XXL) June 13, 2022
Signs with "Free Young Thug" were handed out during the event and several performers yelled out "Free Gunna" during their performances.
There was a surprise for fans who were in their seats before the festival stage closed.
Minutes before the main stage was set to begin, Cardi B made a surprise appearance during the "DJ Drewski & Friends" set. Rappers KayFlock and DougieB were performing their hit track "Shake It" when Bardi - who was rocking a burnt orange wig, a colorful one piece and an iced our Playboy bunny necklace - came out to perform her bars. Of course, the crowd went wild.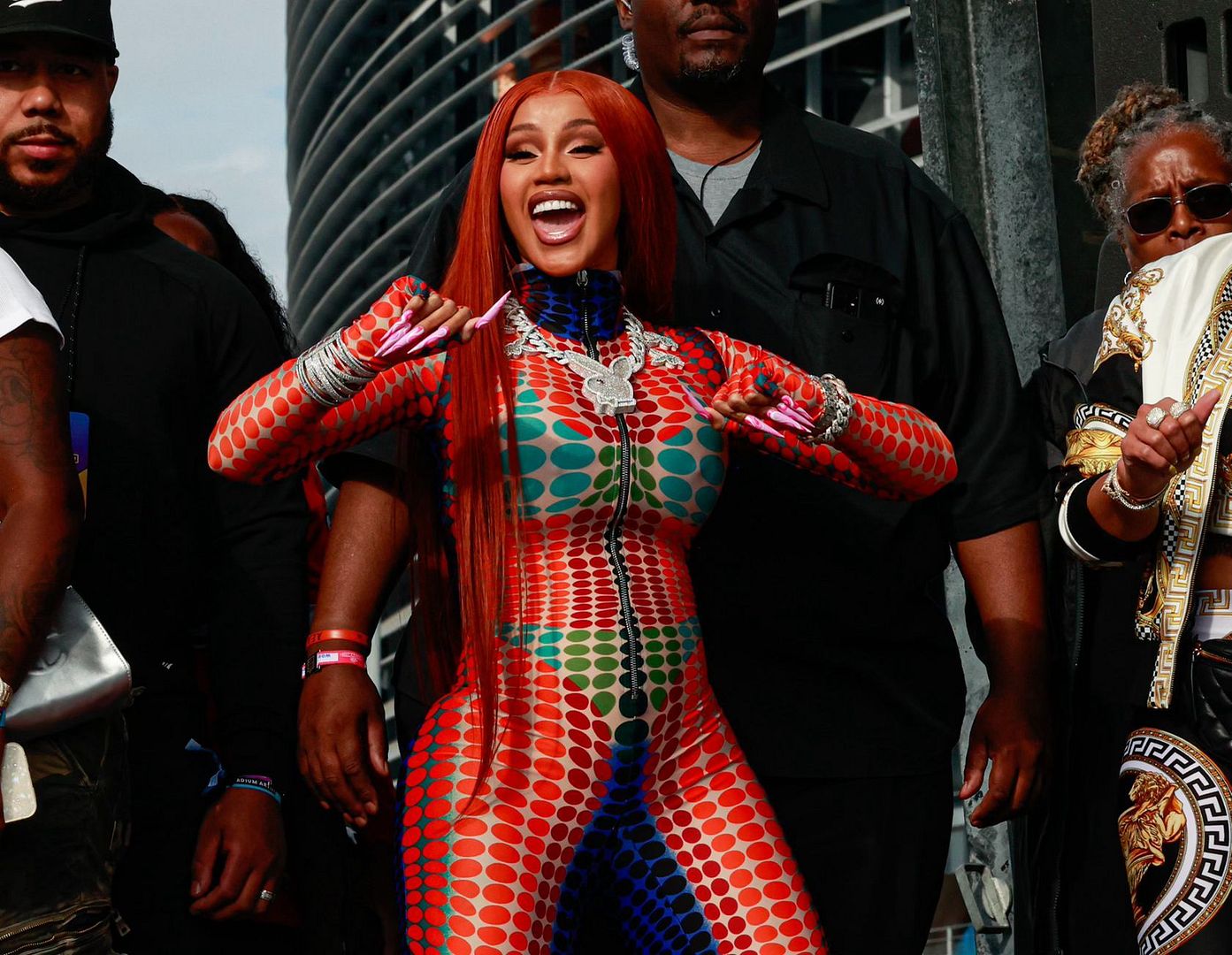 Peep her performance below:
After hitting the stage... 
The Bronx babe snapped it up with HOT 97's Nessa, former NFLer ColinKaepernick, rapper-turned-podcaster JoeBudden& DJ Drewski. 
HQ: Cardi B @iamcardib at 2022 Hot 97 Summer Jam pic.twitter.com/KAGh4vbiF6

— CardiBArchive (@cardibarchive_) June 13, 2022
Also hitting the stage... 
Roddy Ricch's presence at Summer Jam was a total surprise after he was arrested on several gun charges a day before.
On his way to the Governors Ball Festival in Queens on Saturday (June 11th), the "High Fashion" rapper was arrested after the festival's security found a loaded firearm. Cops hit the 23-year-old Grammy winning rapper with 4 counts of criminal possession of a weapon, possession of a large capacity ammo feeding device and unlawful possession of that device.
However, the charges were dismissed and he was released Sunday afternoon (June 12th) just in time to make it to the Summer Jam stage for a performance.
Before he kicked off his performance, he launched a chant for the police: "F*** NYPD!" Watch it below:
The Compton native performed his hit records "High Fashion" featuring DJMustard& "The Box."
Check it:
Before Roddy hit the stage... 
The City Girls - JT & Yung Miami - hit the stage to perform fan-favorite singles "Twerkulator" & "Act Up" after SaucySantana - who has been getting dragged for negative comments he made about Beyonce & Blue Ivy's hair - hit the stage. Peep the clips below: 
Afterwards, the ladies had a message for chicks who aren't on their level: 
Well alright.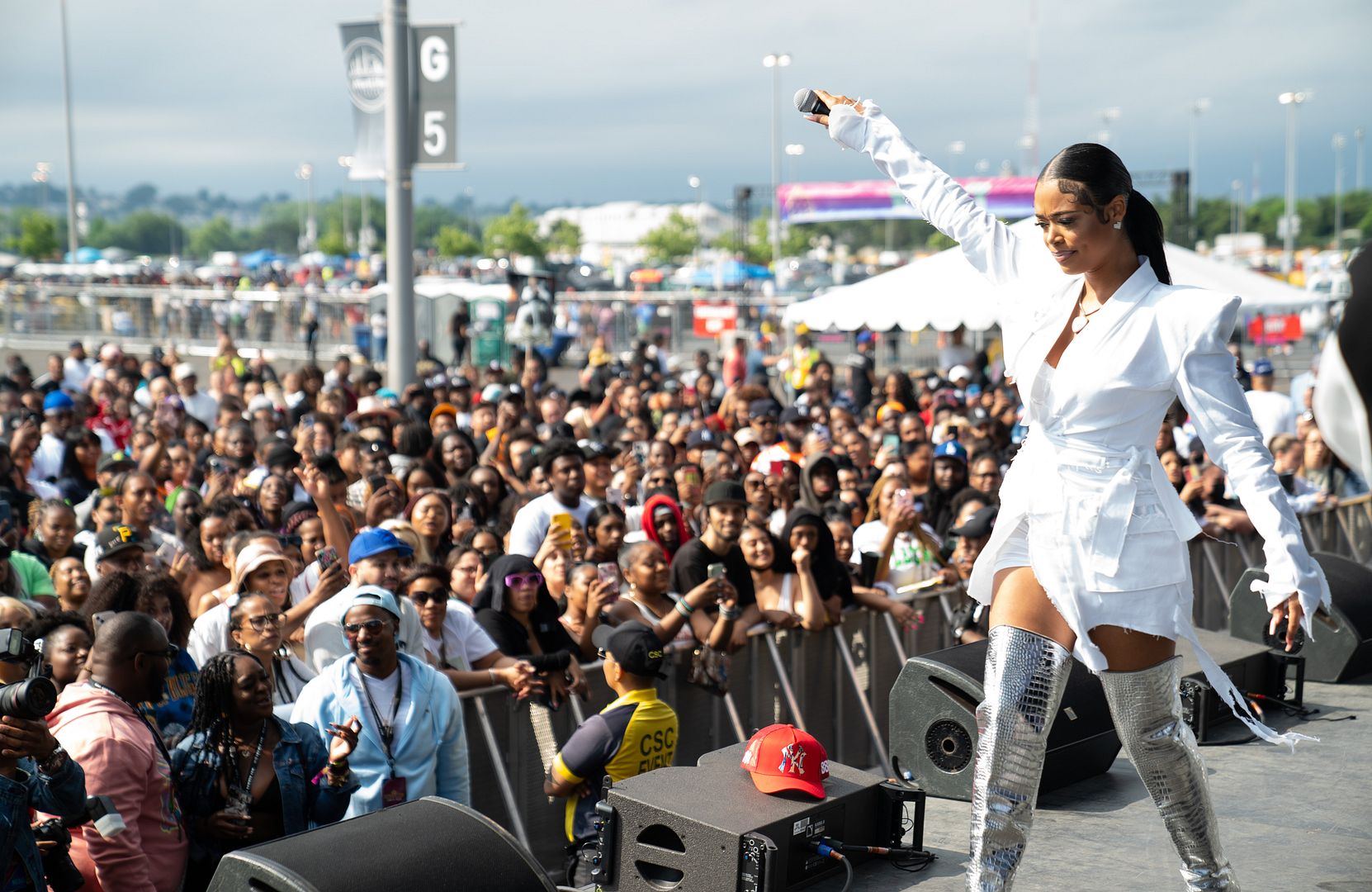 Lady London made her Hot 97 Summer Jam debut to perform a string of her celebrated hits from her recently released debut project, Lady Like: The Boss Tape.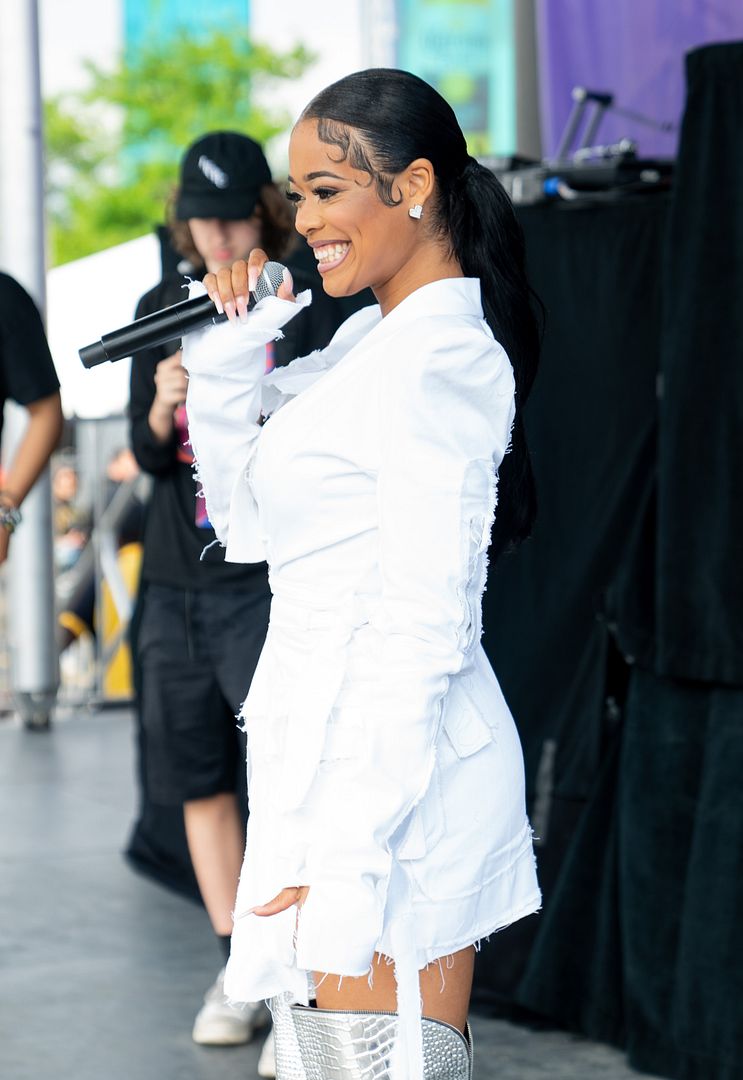 Starting with a "Long Live Shamello," London also performed "Lady What Lady Who" and, without surprise, "Lisa's Story" with Harlem rapper Dub Aura.
Headliner Lil Baby rapped along to his hit singles "Drip Too Hard" & "Yes Indeed" on the main stage.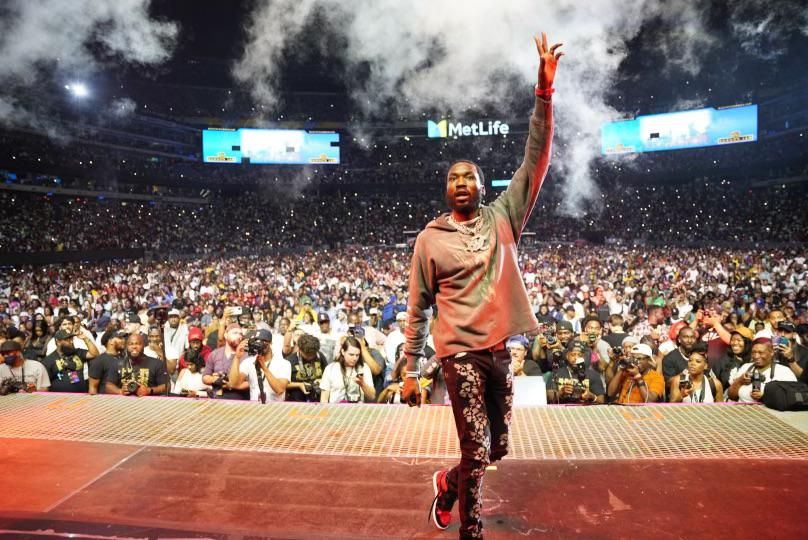 After Baby's performance, Chicago's own LilDurk hit the stage and brought out special guests Meek Mill, Nardo Wick& FrenchMontana.
Check it:
Pusha T - who released a new album titled It's Almost Dry in April - hit the stage to spit his gritty lyrics.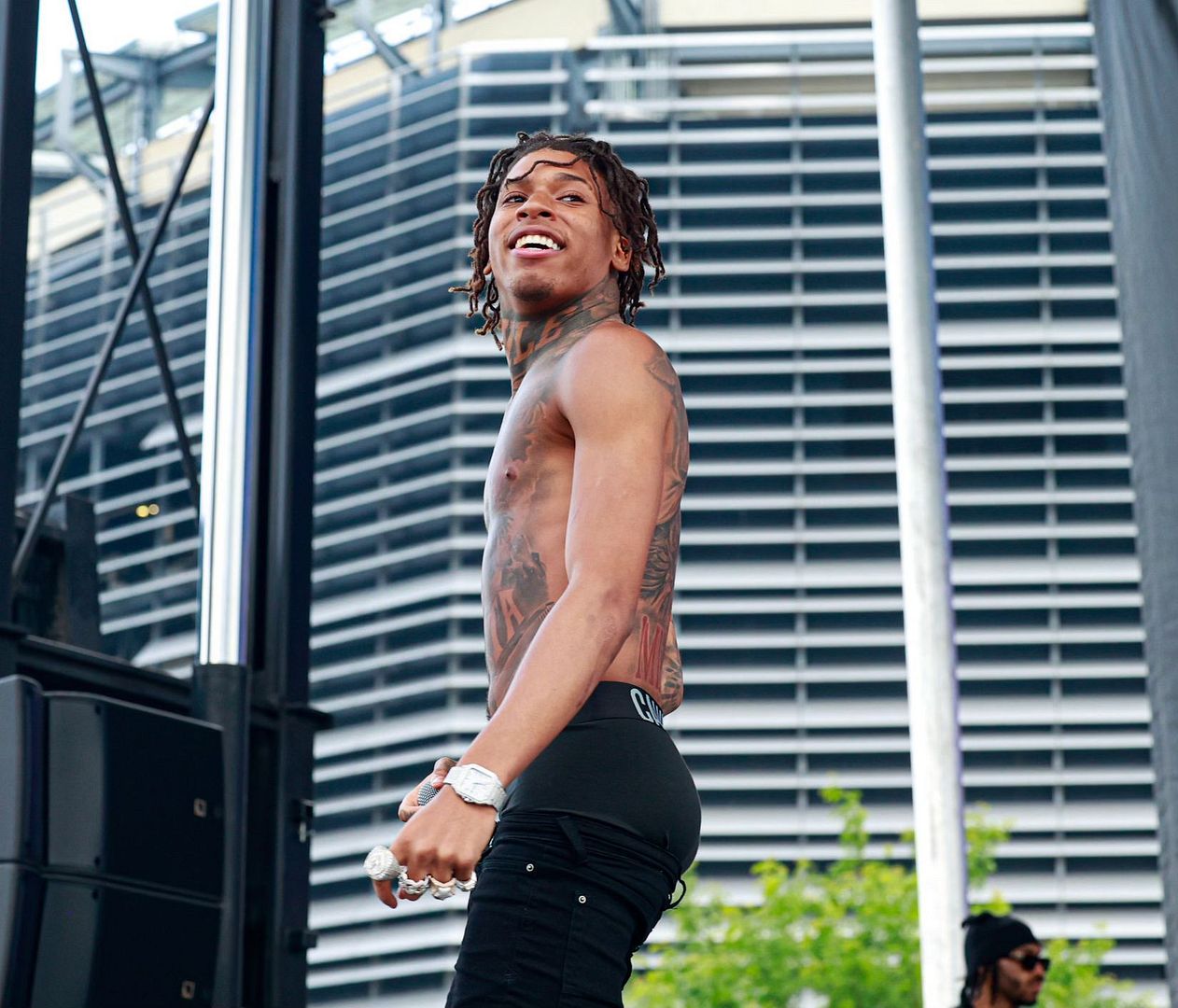 NLE Choppa had everyone hype with his high-energy performance. 
One of the most anticipated moments of the evening was the all-star tribute to the Drama King, the late great DJ Kay Slay.
A staple in the Hip Hop community and HOT 97 family, the celebration orchestrated by friend and rapper Papoose did not disappoint.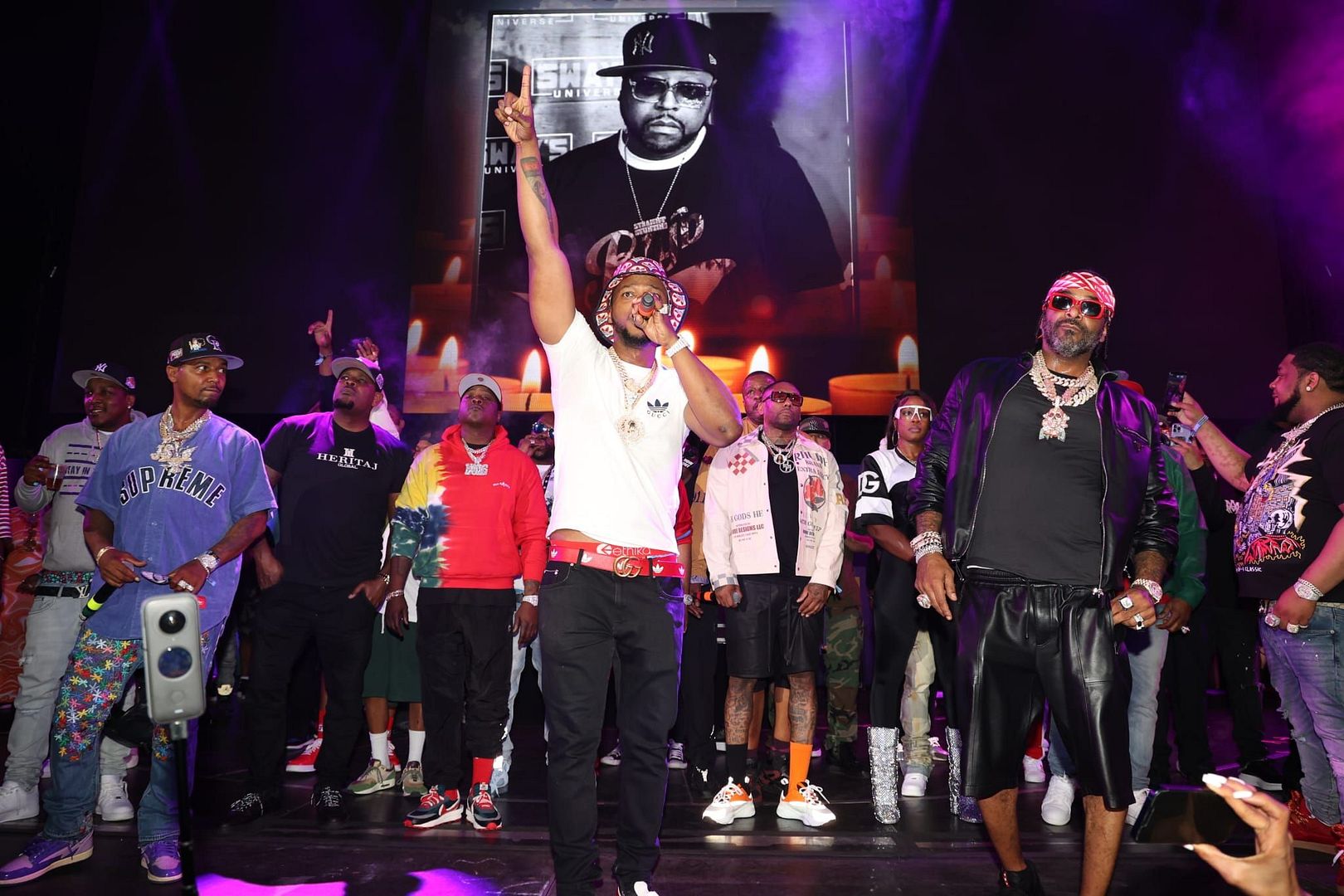 The set included performances by Busta Rhymes, Remy Ma, Fat Joe, Maino, The Lox's Jadakiss, Sheek Louch and Styles P.,Dipset'sJuelzSantana and JimJones. Friends and family of DJ Kay Slay joined the stage while fans rejoiced in celebration of the life and legacy of the Drama King.
Peep the flicks below: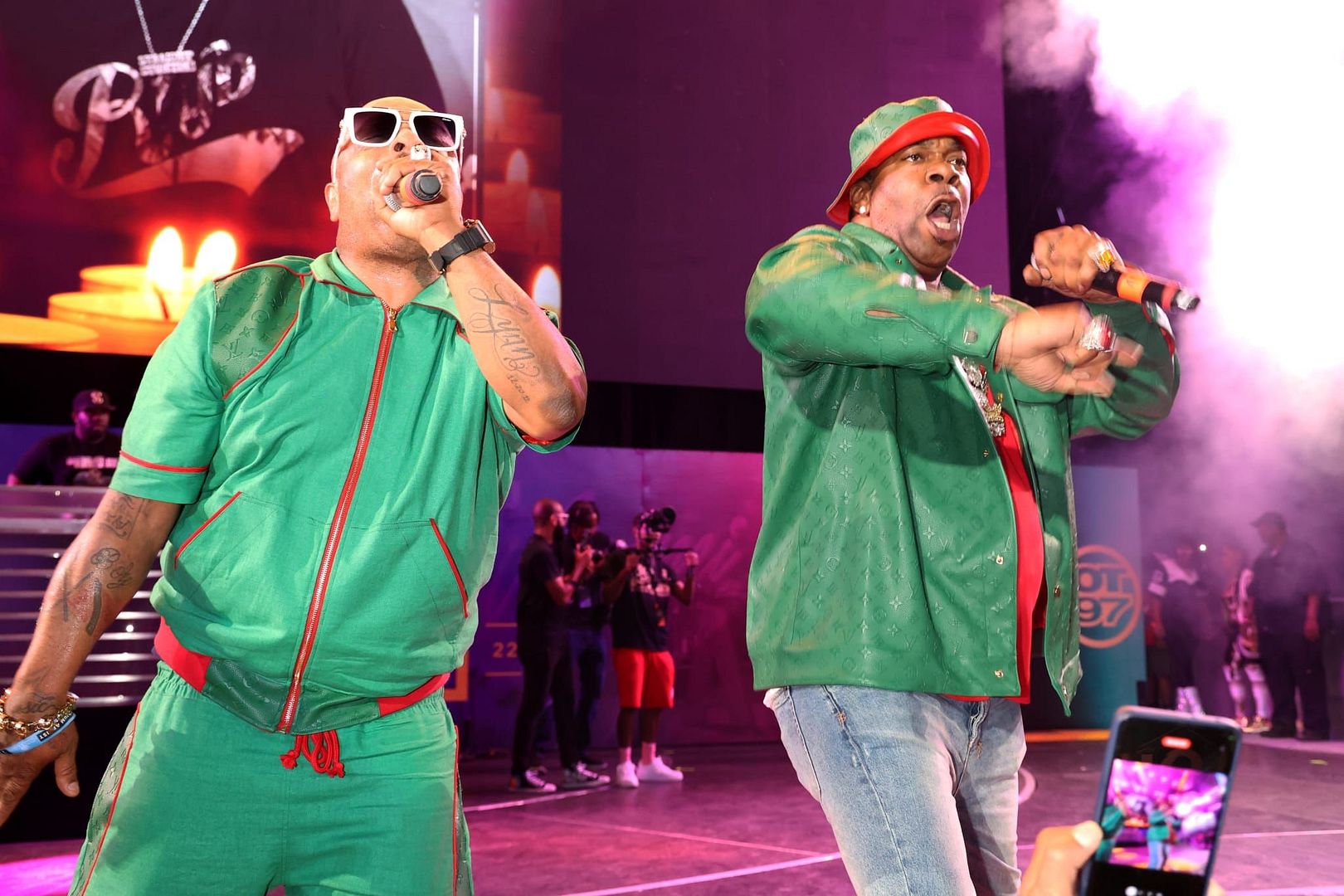 Backstage...
Rapper FatJoe was in the mix.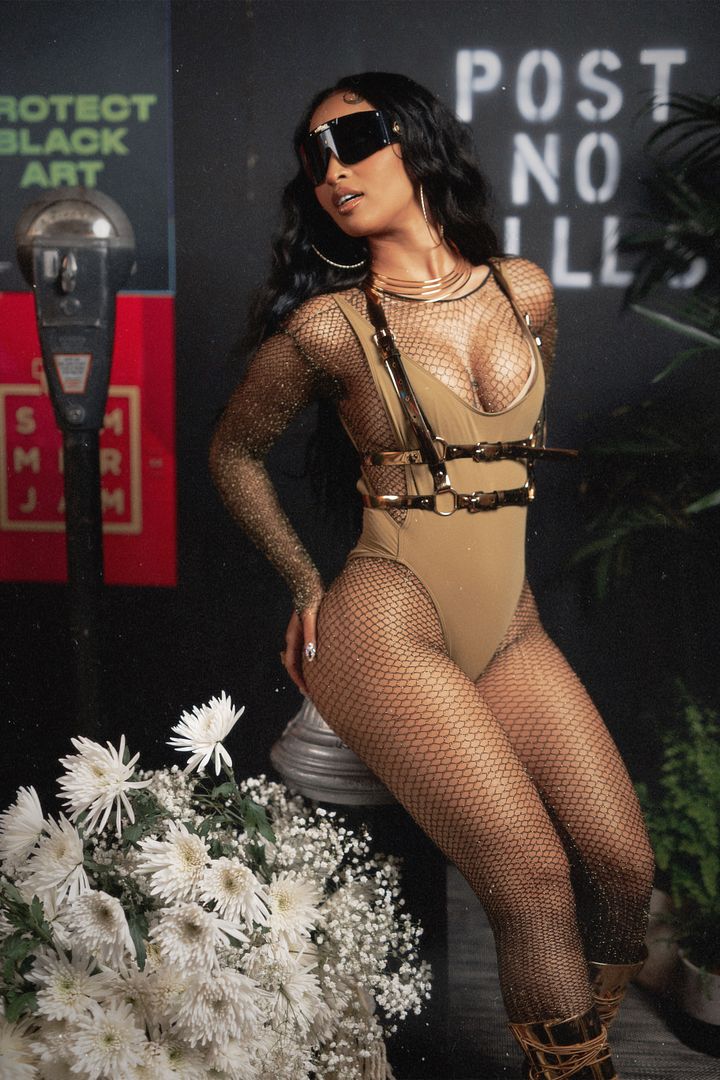 Jamaican dancehall singer Shenseea hit the main stage for a performance:
As the end of the concert came near...
The evening came to a close as New York's hometown hero, Fivio Foreign, hit the stage.
After appearing last year as one of Summer Jam's special surprise guests, fans and industry peers alike rooted for Fivio and his recent chart-topping success with his sophomore album "B.I.B.L.E."
He came with an all-star surprise performance lineup, which included performances by ChloeBailey, CoiLeray, Rowdy Rebel & Skillibeng to close out the festival.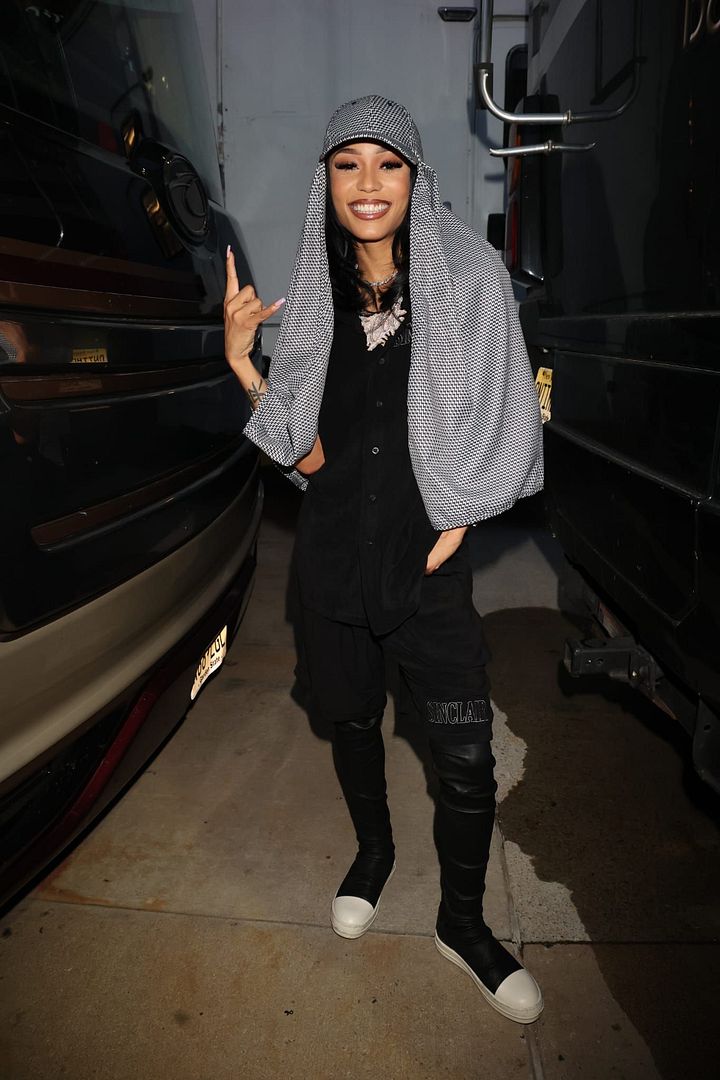 Watch how Chloe commanded the stage (and Fivio's undivided attention) below:
Fun times!
BONUS:

It appears rapper/"LAHH" star Dreamdoll has found her a boo. Word on the curb is that she's dating English soccer player JadonSancho. As you can see, he was right by her side during Summer Jam.
See the receipts below:
Photos: Jamel Martin/Walik Goshorn/Emerald Knox/Daniel Vazquez/Brad Pace